Type 2 Diabetes – An Ancient Disease Meeting a 21st Century Lifestyle
VIEW EVENT DETAILS
Luncheon Presentation by VENKAT NARAYAN, Director, Emory Global Diabetes Research Center & Ruth and O.C. Hubert Chair of Global Health, Emory University
Registration 12:15pm,
Luncheon 12:30pm,
Close 2:00pm
Type 2 diabetes is now a global public health problem, growing in all countries, affecting people across the socioeconomic spectrum, with devastating consequences on health and economics. Asians are particularly at high-risk of type 2 diabetes. Much is understood about factors affecting this disease in European countries, but huge gaps in knowledge remain about the causes of type 2 diabetes in Asia, where even people who are relatively "thin" seem to be at high-risk. Recent data suggest that Asian populations may be susceptible to both poor insulin secretion to begin with, perhaps related to generations of under-nutrition, and also to poor insulin action due to excess fat deposition. The problem of poor insulin secretion in Asians has not been well studied, and investigating this may pave the path to better understanding the causes of type 2 diabetes in Asian and for preventing it. During the presentation, Venkat Narayan, Director of the Emory Global Diabetes Research Center at Emory University will explain that investing in collaborative inter-disciplinary research in type 2 diabetes in Asian populations is essential to identify preventive strategies, while simultaneously delivering high-quality care to prevent diabetes complications in people already with diabetes.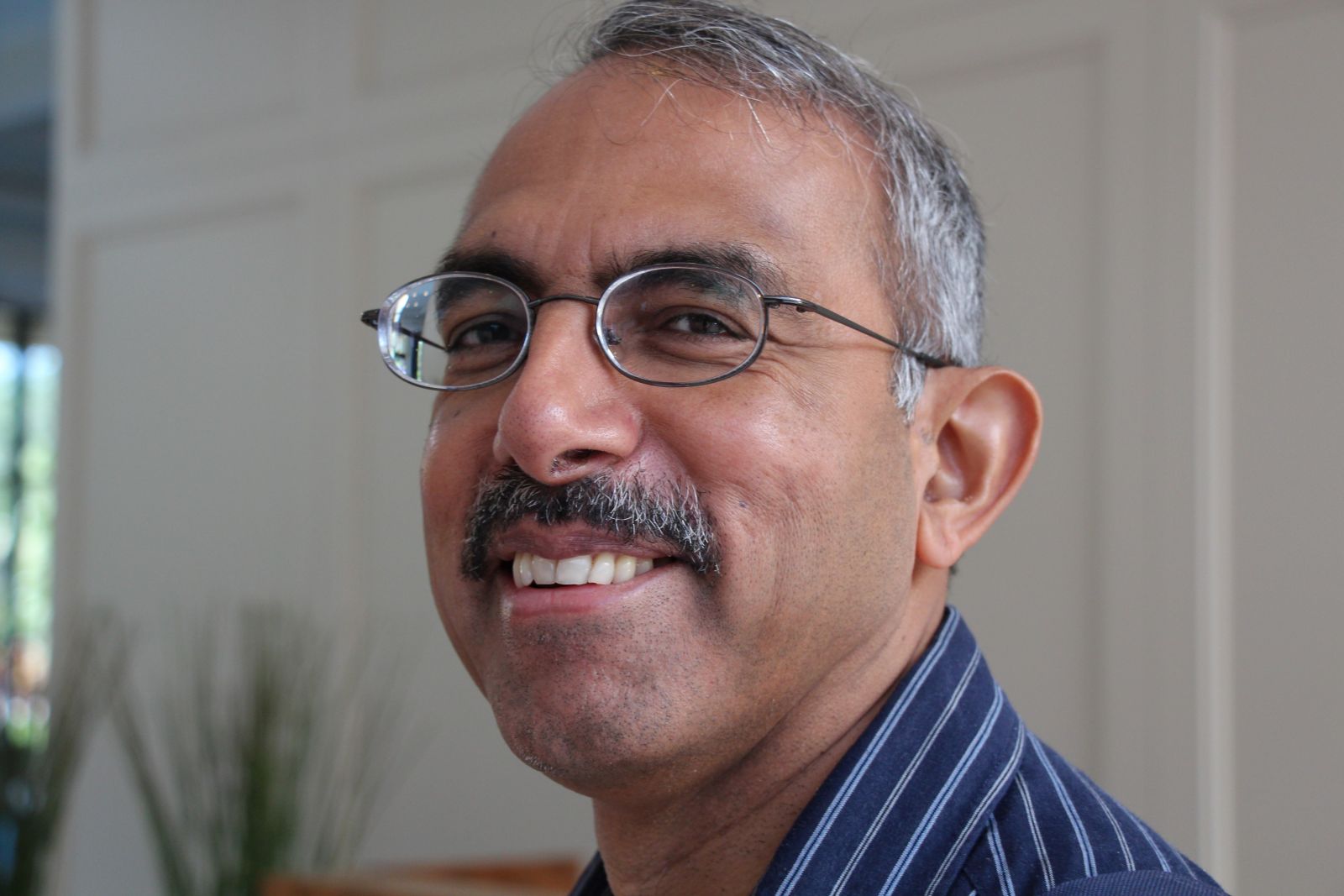 Venkat Narayan is Ruth and O.C. Hubert Chair of Global Health, and Professor of Medicine and Epidemiology at Emory University. Dr. Narayan is a physician-scientist specializing in the epidemiology and prevention of diabetes, obesity and vascular diseases. He directs the Emory Global Diabetes Research Center, and continues to consult for the World Health Organization, the World Bank, the International Diabetes Federation, the National Institutes of Health, CDC, the Institute of Medicine and various governments, where he translates science to policy. Dr. Narayan's career has included positions at the National Institute of Diabetes, Digestive and Kidney Diseases and the Centers for Disease Control and Prevention (CDC). He is a Fellow of the Royal College of Physicians of Ireland, Fellow of the Faculty of Public Health Medicine (UK), Fellow of the American College of Physicians and Fellow of the American Heart Association.
Luncheon menu
Regular meal
Appetizer: Serrano Ham and Melon with Garden Greens and Olive Oil
Main: Roasted French Spring Chicken with Creamy Polenta and Wild Mushroom Sauce
Dessert: Marble Cheese Cake with Blueberry Compote and Crème Anglaise
Vegetarian meal
Appetizer: Heirloom Tomato & Fresh Mozzarella Salad, Pesto Drizzle, Aged Balsamic
Main: Lentil and vegetable Cutlet with Garden Green and Marinara Sauce
Dessert: Marble Cheese Cake with Blueberry Compote and Crème Anglaise
 
Event Details
12:15 - 2 p.m.

Asia Society Hong Kong Center, 9 Justice Drive, Admiralty
Buy Tickets
HK$470 Asia Society members/ Emory University alumni; HK$570 Non-members
20160316T121500 20160316T140000 America/New_York Asia Society: Type 2 Diabetes – An Ancient Disease Meeting a 21st Century Lifestyle

For event details visit https://asiasociety.org/hong-kong/events/type-2-diabetes-–-ancient-disease-meeting-21st-century-lifestyle Asia Society Hong Kong Center, 9 Justice Drive, Admiralty