Turandot 《杜蘭朵》
VIEW EVENT DETAILS
The Met: Live in HD @ Asia Society Hong Kong Center
Evening Screening with Intermission
5:30 pm — 9:00 pm
Composer: Giacomo Puccini
Duration: 3 hours 15 minutes
Sung in Italian with English subtitles
"The Met ... presented Turandot, Puccini's mythical Chinese romance, in all its gilded glory." — New York Classical
Nina Stemme, one of the greatest dramatic sopranos of our time, sings the title role in a mythical China. She tests the worthiness of her suitors by posing three riddles and those who answer incorrectly are beheaded. Opposite her is tenor Marco Berti singing Calàf, the brave prince and Anita Hartig stars as the angelic slave girl, whose sacrifice help her prince win the heart of Turandot. Franco Zeffirelli's production is one of the Met's most opulent productions and continues to be one of the audience's favorites. 
---
Synopsis
Opera's leading dramatic soprano Nina Stemme sings the title role of the proud princess of ancient China, whose riddles doom every suitor who seeks her hand. Tenor Marco Berti is Calàf, who sings "Nessun dorma" and wins her love. Franco Zeffirelli's spectacular production, also starring soprano Anita Hartig, is conducted by Paolo Carignani.
Act I
China, in ancient times. Outside the Imperial Palace a mandarin reads an edict to the crowd: any prince seeking to marry Princess Turandot must answer three riddles. If he fails, he will die. The most recent suitor, the Prince of Persia, is to be executed at the moon's rising. Among the onlookers are the slave girl Liù, her aged master, and the young Calàf, who recognizes the old man as his long-lost father, Timur, vanquished King of Tartary. Only Liù has remained faithful to him, and when Calàf asks her why she replies that once, long ago, Calàf smiled at her. The mob cries for blood but greets the rising moon with a sudden fearful silence. When the Prince of Persia is led to his execution, the crowd calls upon the princess to spare him. Turandot appears and wordlessly orders the execution to proceed. Transfixed by the beauty of the unattainable princess, Calàf decides to win her, to the horror of Liù and Timur. Turandot's three ministers, Ping, Pang, and Pong, also try to discourage him, but Calàf is unmoved. He comforts Liù, then strikes the gong that announces a new suitor.
Intermission
Act II
Inside the palace, Ping, Pang, and Pong lament Turandot's bloody reign, hoping that love will conquer her and restore peace. Their thoughts wander to their peaceful country homes, but the noise of the crowd gathering to witness the riddle challenge calls them back to reality.
Before the assembled court, the old emperor asks Calàf to reconsider, but he will not be dissuaded. Turandot appears. She recounts the story of her beautiful ancestor, Princess Lou-Ling, who was abducted and killed by a conquering prince. In revenge, she has turned against men and determined that none shall ever possess her. She poses her first question to Calàf: What is born each night and dies each dawn? "Hope," Calàf answers, correctly. Turandot continues: What flickers red and warm like a flame, yet is not a flame? "Blood," Calàf replies after a moment's thought. Shaken, Turandot delivers the third riddle: What is like ice but burns? Tense silence prevails until Calàf triumphantly cries, "Turandot!" The crowd erupts in joy, and the princess vainly begs her father not to give her to the stranger. Hoping to win her love, Calàf offers Turandot a challenge of his own: if she can learn his name by dawn, he will forfeit his life.
Intermission
Act III
At night in the Imperial Gardens, Calàf hears a proclamation: on pain of death no one in Peking shall sleep until Turandot learns the stranger's name. Calàf is certain of his victory, but Ping, Pang, and Pong try to bribe him to leave the city. As the fearful mob threatens him to learn his name, soldiers drag in Liù and Timur. Calàf tries to convince the crowd that neither of them knows his secret. When Turandot appears, commanding Timur to speak, Liù replies that she alone knows the stranger's identity and will never reveal it. She is tortured but remains silent. Impressed by her fortitude, Turandot asks Liù's secret. It is love, she replies. When the soldiers intensify the torture, Liù tells Turandot that she, too, will know the joys of love. Then she snatches a dagger and kills herself. The crowd forms a funeral procession and the body is taken away. Turandot remains alone to confront Calàf, who impetuously kisses her. Knowing emotion for the first time, Turandot weeps. Calàf, now sure of winning her, reveals his identity.
Once again before the emperor's throne, Turandot declares she knows the stranger's name: it is Love.
---
普契尼
《杜蘭朵》 劇情大綱
歌劇數一數二的戲劇女高音尼娜.史泰米飾演古代中國一位驕傲的公主,她的謎語令所有希望得到她芳心的追求者難逃厄運。男高音馬高.伯爾蒂飾演卡拉富,以一曲《公主徹夜未眠》贏得公主的愛。這次法蘭高.齊費里尼的精彩制作還包括女高音安妮塔.哈緹格,並由保羅.卡里格納指揮。
第一幕
古代中國。禁宮門外,一名官吏宣讀聖旨:任何希望迎娶杜蘭朵公主的王子必須解答三道謎語,不能解答的人將會被賜死。最新的追求者波斯王子將會在月亮初升時處決。在觀看的人當中,有女奴隸柳兒、她年邁的主人,還有年輕的卡拉富。卡拉富認出老人就是他失散多年的父親、戰敗的韃靼國王帖木兒。現在只剩下柳兒一人效忠他,卡拉富問她為何這樣做時,柳兒說卡拉富很久前曾對她微笑。群眾為看到鮮血而叫喊,但當月亮升起時,所有人突然因恐懼而靜下來。當波斯王子被帶到刑場時,他們請求公主赦免他。杜蘭朵出現,默不作聲地下令行刑。卡拉富被遙不可及的公主的美貌深深吸引,決定向她救愛,令柳兒和帖木兒非常驚恐。杜蘭朵的三位大臣平、彭和龐亦嘗試勸阻卡拉富,但他不為所動。他安慰柳兒,然後敲響銅鑼,宣告有新的追求者。
中場休息
第二幕
皇宮內,平、彭和龐慨嘆杜蘭朵的冷血統治。他們的思緒把他們帶到和平的故鄉,但群眾圍觀謎語挑戰的噪音把他們拉回現實。
年老的國王在殿上勸卡拉富重新考慮,但他不願退縮,此時,杜蘭朵出現。她講述了她的美麗祖先羅玉鈴公主的故事。羅玉鈴公主被一位征服他們國家的王子劫走並殺害。作為報復,杜蘭朵把男人視為敵人,並決定不會讓任何人佔有她。她向卡拉富 提出第一個問題:「什麼東西在晚上誕生,在黎明死去?」卡拉富答出正確的答案:「希望。」杜蘭朵繼續提問:「什麼東西如火焰般閃爍紅光又溫暖,但並非火焰?」卡拉富細想一會後回答:「血。」震驚的杜蘭朵提出第三道謎語:「什麼東西冷如凍但又熱如火?」在場所有人屏息靜氣,直至卡拉富發出勝利的叫喊:「杜蘭朵!」群眾歡呼聲震天,公主請求父親不要讓這個陌生人把她帶走。為了贏得公主芳心,卡拉富向杜蘭朵提出挑戰:如果能公主在黎明前說出他的名字,他願意放棄性命。
中場休息
第三幕
晚上,卡拉富御花園中聽到宣佈:在杜蘭朵知道這個陌生人的名字前,北京城中無人可以睡覺,否則會被處死。卡拉富非常肯定自己會得到勝利,但平、彭和龐嘗試賄賂他,請他離開這個城市。當處於恐懼中的群眾恐嚇卡拉富、要他說出自己的名字時,一群士兵把柳兒和帖木兒帶來。卡拉富嘗試說服群眾二人並不知情。當杜蘭朵出現並命令帖木兒說出來時,柳兒回答只有她自己一人知道陌生人的身分。她受盡折磨但始終守口如瓶。杜蘭朵被她的堅強打動,問她如何做到,柳兒說這是愛。士兵進一步折磨她,她說杜蘭朵總有一天會明白愛的喜悅,之後抓來一把匕首自殺。群眾組成一隊送葬隊伍把屍體帶走。杜蘭朵獨自留下面對卡拉富,他給她熱烈的一吻。首次有這種感受的杜蘭朵潸然落淚。卡拉富知道自己已贏得芳心,便向她表露身分。
他們再次來到皇座前,杜蘭朵宣佈自己已知道陌生人的名字:愛。
 
---
The Met: Live in HD @ Asia Society Hong Kong Center
Schedule
July 22 Madama Butterfly
July 29 Bizet's Les Pêcheurs de Perles
Co-presented with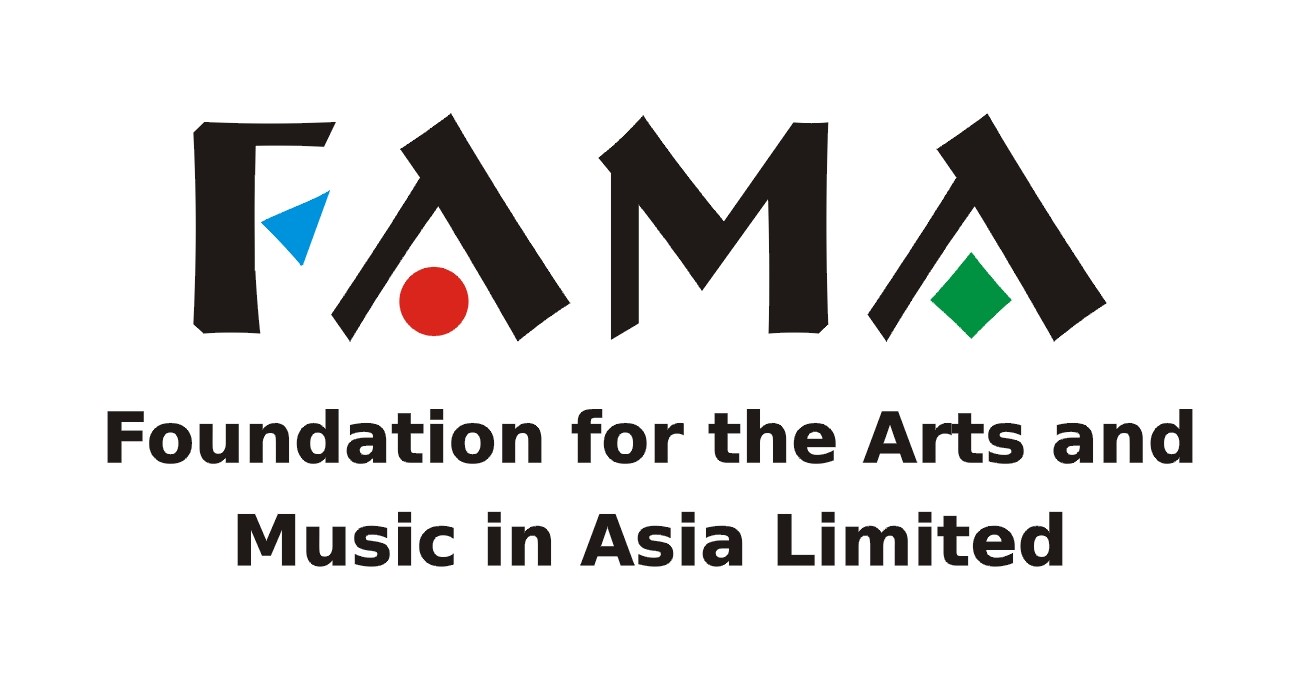 Click here for more upcoming events.
Event Details
Asia Society Hong Kong Center, 9 Justice Drive, Admiralty, Hong Kong
Buy Tickets
$170 Asia Society members/FAMA members/Students/Seniors; $210 Non-members

Add to Calendar
20170715T093000
20170715T130000
UTC
Asia Society: Turandot 《杜蘭朵》
Asia Society Hong Kong Center, 9 Justice Drive, Admiralty, Hong Kong
---