Timbuktu
VIEW EVENT DETAILS
[CHANGE OF PROGRAM TIME - 6 to 8:30PM]
Film Screening & Post-Screening Director's Q&A
Registration 6:00pm,
Screening 6:10pm,
Post Screening Q&A 8:00pm,
Close 8:30pm
(2014; Director: Abderrahmane Sissako; 97 mins; Arabic with English subtitles)
In this Oscar-nominated film by renowned African director Abderrahmane Sissako, Timbuktu is an insightful drama about a family and a city shattered by bigotry and violence. Not far from Timbuktu - now ruled by religious fundamentalists - Kidane lives peacefully in the dunes with his wife Satima, his daughter Toya, and Issan, their 12-year-old shepherd. Kidane and his family are spared the chaos that prevails in Timbuktu where the people suffer, powerless, from the regime of terror imposed by the Jihadists determined to control their faith. Music, laughter, cigarettes - even soccer - have been banned. The women have become shadows but resist with dignity. Every day, the new improvised courts issue tragic and absurd sentences. However, the destiny of Kidane and his family changes when he accidentally kills Amadou, the fisherman who slaughters his beloved cow. He now has to face the new laws of the foreign occupants.

Join us for a screening of Timbuktu followed by a Q&A session with the director, and find out more about Abderrahmane Sissako's ideas and inspiration behind this moving film which teeters between despair and hope.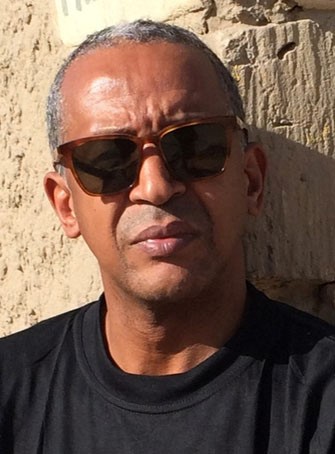 Abderrahmane Sissako trained at the Moscow Cinema Institute and has often worked in Mali and France. While Africa has always been central to his films, Sissako's themes include globalization, exile and the displacement of people. October, shot in Russia in 1993, garnered numerous prizes including the Un Certain Regard award at the Cannes International Film Festival. His cinematic approach, combining fiction and documentary, politics and poetry, provides one of the most forceful and accurate viewpoints about the African continent in recent times. In 1998, he completed Life on Earth. Heremakono (Waiting for Happiness) was selected at the 2000 Cannes Festival in the "Un Certain Regard" section. Timbuktu was selected to compete for the Palme d'Or in the main competition section at the 2014 Cannes International Film Festival and nominated for an Academy Award for Best Foreign Language Film.
Co-presented with the Consulate General of France in Hong Kong and Macau
---
TRAILER (Credits to TIFF)
Event Details
6 - 8:30 p.m.

Asia Society Hong Kong Center, 9 Justice Drive, Admiralty
Register Now
Free Admission; Online Registration Required; Limited Seats.
20160323T180000 20160323T203000 Asia/Hong_Kong Asia Society: Timbuktu In this Oscar-nominated film by renowned African director Abderrahmane Sissako, Timbuktu is an insightful drama about a family and a city shattered by bigotry and violence.

For event details visit https://asiasociety.org/hong-kong/events/timbuktu Asia Society Hong Kong Center, 9 Justice Drive, Admiralty
---