Themed Family Workshop: Storytelling and Art (with Khadim Ali)
VIEW EVENT DETAILS
No Country: Contemporary Art for South and Southeast Asia Programs
Workshop starts at 2:00PM
Workshop ends at 5:00PM
Family workshops provide creative, hands-on opportunities for children (aged 4 and above) to explore the exhibition with their parents or caregivers.
Led by exhibiting artist Khadim Ali as part of his residency program in Hong Kong, the workshop will explore Ali's inspiration of art: Shahnameh (Book of Kings), an epic poem widely considered to be a literary masterpiece of Persian culture. Written by the venerated Iranian poet Abul Qāsim Firdausi at the court of Mahmood Ghaznavi at Ghazi Afghanistan between the late tenth and early eleventh centuries, the Book of Kings traces the historical and mythical past of Persia from creation until the seventh century.Children will hear ancient stories retold by Ali, who learned them from his grandfather during his own childhood. Combining storytelling and art-making, families will create personal responses to Ali's stories and works.
The workshop will also include a tour of the Asia Society Hong Kong Center. Learn about its history as home of the Former Explosives Magazines, and the site's subsequent transformation. Crafted as an opportunity for quality family time, the workshop encourages dialogues in families and nurture creativity in children and adults alike.
Khadim Ali was born in Pakistan, and his recent work focuses on the relationship of Afghanistan to refugees who have relocated to his home country. Following the style of miniature painting, specifically that which uses the technique of neem rang (half-color), Ali employs traditional production methods. His works have been featured in the shared Iran, Afghanistan, and Pakistan Pavilion at the 2009 Venice Biennale and Documenta 13 (2012). He organized and participated inThe Haunted Lotus: Contemporary Art from Kabul, Cross Art Projects, Sydney (2012); and The Force of Forgetting, Lismore Regional Gallery, Australia (2011). Ali lives and works in Sydney, Quetta, and Kabul.
* Workshops will be conducted in English, with Cantonese translation if necessary. 
Please click here to view all the programs related to the No Country exhibition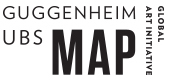 No Country: Contemporary Art for South and Southeast Asia is jointly organized by Asia Society Hong Kong Center and the Solomon R. Guggenheim Foundation, New York, and is a cultural engagement of UBS.
---
All participants grant Asia Society Hong Kong Center a non-exclusive, royalty-free, perpetual, transferable, irrevocable right to use, reproduce, publish and display any reports, imagery, videos or other copyright material, resulting from the group visits, throughout the world in any media, including the right to sub-licence to others at ASHK's discretion. 
Event Details
9 Justice Drive, Admiralty, Hong Kong
Buy Tickets
Free admission; Online Registration Required

Add to Calendar
20131124T060000
20131124T090000
UTC
Asia Society: Themed Family Workshop: Storytelling and Art (with Khadim Ali)
9 Justice Drive, Admiralty, Hong Kong
---