The Tale of Rodney Ram
VIEW EVENT DETAILS
Free Storytelling Session by Sarah Brennan, Author & Writer Ambassador for Room to Read
Registration at 1.45pm
Storytelling and quiz at 2pm
Close at 4pm
Suitable for children aged 7-10
Rodney Ram is gorgeous, from his eartips to his toes. But there's just one problem – he doesn't want to lead his flock! Then famine grips Guangdong Province, and the sheep are in mortal danger. Will Rodney rise to the challenge, and save their woolly hides? Find out in this shaggy tale of shyness, sheep and an awful lot of luck!

As with all of the Chinese Calendar Tales, the story highlights some fantastic Chinese culture and history. This time, it's the famous Legend of the Five Rams of Guangzhou, as well as the history of rice cultivation in China. Not to mention the special characteristics of people born in the Year of the Ram (or Goat or Sheep depending on your fancy!). They're creative, romantic and charming, but they're also very shy, they hate confrontation and they really don't like standing out. The story is written in fast-paced rhyming verse, with lots of fun and hidden jokes included, and is once again brilliantly illustrated by Harry Harrison, Hong Kong's famous award-winning cartoonist. Join author Sarah Brennan for an interactive, fun-filled afternoon of storytelling, games, and more at Asia Society Hong Kong Center's Landscape Terrace – conducted in English, suitable for children aged 7-10, casual attire recommended. The Tale of Rodney Ram will be available for sale at the program.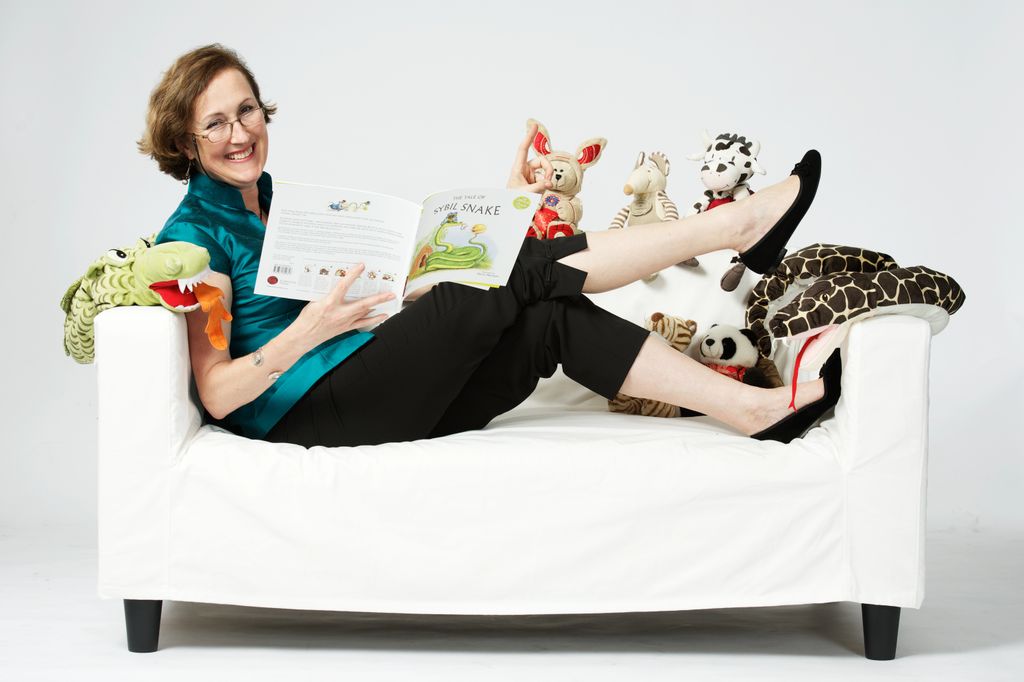 Sarah Brennan is a Hong Kong-based international author and publisher of Chinese Calendar Tales (The Tale of Chester Choi, The Tale of Run Run Rat, The Tale of Oswald Ox, The Tale of Temujin, The Tale of Rhonda Rabbit, The Tale of Pin Yin Panda, The Tale of Sybil Snake, The Tale of a Dark Horse and her latest title The Tale of Rodney Ram to date) as well as the hugely popular Dirty Story series. A featured author in Hong Kong, Shanghai and Beijing International Literary Festivals since 2004, Sarah conducts regular reading tours, workshops and weeks in residence in schools in Hong Kong, Shenzhen, Shanghai, Beijing, Singapore, Australia and the UK. Her books are now also distributed in the United States and Canada.
Sarah's particular mission is to bring Chinese culture, history and landscape to young English speakers everywhere through the medium of humor, verse and funny illustrations, while at the same time giving children living in East Asia stories that relate to their own heritage. She also believes passionately in rich vocabulary and intelligent text for primary school children: "dumbing down" is her particular bête noir. As a result, her books can be read on many levels and are popular among children aged as young as 5 and as old as 12.
A committed Writer Ambassador for Room to Read, a global non-profit which seeks to transform the lives of millions of children in ten developing countries through its Literacy and Girls' Education Programs, Sarah shares: "The great Horace Mann once said that 'A house without books is like a room without windows'. Room To Read knocks windows through walls and lets the light come blazing in".
 
Co-presented with
Event Details
1:45 - 4 p.m.
9 Justice Drive, Admiralty, Hong Kong
Buy Tickets
Free admission; Online registration required
20150321T134500 20150321T160000 America/New_York Asia Society: The Tale of Rodney Ram

For event details visit https://asiasociety.org/hong-kong/events/tale-rodney-ram 9 Justice Drive, Admiralty, Hong Kong