Sthira and Sukha — Stress and tension relief with Greg Choi of Tristhana Yoga
VIEW EVENT DETAILS
International Day of Yoga 2017
Class Location: The Hong Kong Jockey Club Hall
Limited yoga mats available. Participants are encouraged to bring their own mats.
Participants are recommended to bring their own towels as changing and shower facilities are not available.
---
Online registration will close at 6 pm on June 17, 2017. Walk-ins on the day are welcome and subject to availability.
---
Designed for beginners with little or no prior yoga experience, this class is suitable for those who suffer from stiff neck and shoulders, and lower back pain — the most common issues in an office environment. After a short practice on yoga breathing, this class will introduce simple standing, sitting and balancing postures with variations, and ending with resting in Savasana. This class will also offer some take home postures that are meant to be easily remembered and can be done almost anywhere, either at home or in the office. 
Greg Choi has been practicing yoga since 2010, teaching yoga privately and at numerous reputable yoga studios. Currently, he is affiliated with the Landmark Mandarin Oriental Hong Kong as one of the regular teacher. Being a committed Ashtanga yoga practitioner, Greg primarily teaches Ashtanga in addition to Hatha, Restorative and Yin Yoga regularly. Greg has also designed and taught in-depth workshops on inversion, back bending and Vinyasa jump-through/ floating techniques. In addition to his yoga teaching qualification, Greg is also an ACSM Certified Exercise Physiologist (EP-C) and has been a fitness professional since 2006.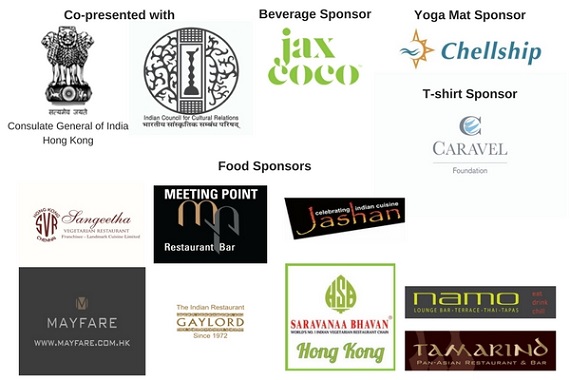 Click here to return to International Day of Yoga 2017 schedule.
Event Details
3 - 4 p.m.
Asia Society Hong Kong Center, 9 Justice Drive, Admiralty, Hong Kong
Buy Tickets
HK$20/per class; Online registration required
20170618T150000 20170618T160000 America/New_York Asia Society: Sthira and Sukha — Stress and tension relief with Greg Choi of Tristhana Yoga

For event details visit https://asiasociety.org/hong-kong/events/sthira-and-sukha-—-stress-and-tension-relief-greg-choi-tristhana-yoga Asia Society Hong Kong Center, 9 Justice Drive, Admiralty, Hong Kong