Spoonful of Spices - Celebrity Chef Karen Anand
VIEW EVENT DETAILS
India by the Bay 2016 Program
12:30pm
Venue: Ovolo Southside Hotel
Karen Anand, described as something of a food guru, influencing the way people eat and perceive good food in India. She works both in the UK and India and has anchored top rated TV shows. At India by the Bay, she will be taking diners on a journey of India's culinary heritage focusing on the Indian traditions from the farm to the table, the principles of Ayurveda and healthy eating and the use of spices in everyday cooking. She will also be talking on the defining moments of Indian Culinary Inheritance and the 'Sixth' primary taste of food flavours.
---
February 24 – March 1, 2016
The Festival co-presented by Asia Society Hong Kong Center and Teamwork, is a collaboration and celebration, focusing on India's performing arts, cultural dynamism and contemporary offerings of literature, music and theater. After the success in 2015, the second edition of the Festival will offer a wider range of programming that brings India's cultural dynamism to Hong Kong that reflects India's artistic depth and diversity. The Festival is dedicated to promoting mutual understanding and strengthening partnerships between the two countries.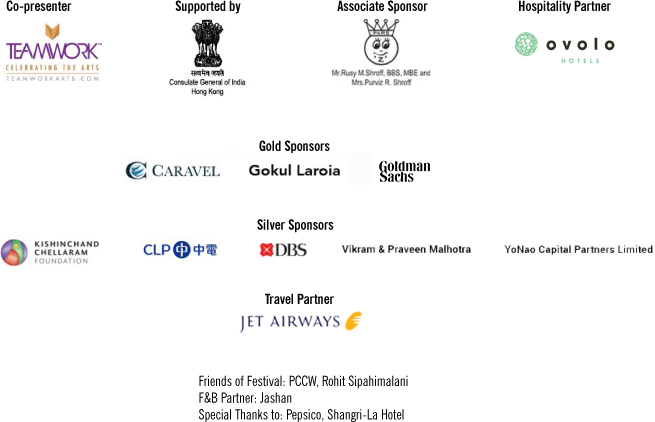 Event Details
12:30 - 3 p.m.
Buy Tickets
HK$500 per person (ticket price includes a meal)
20160227T123000 20160227T150000 Asia/Hong_Kong Asia Society: Spoonful of Spices - Celebrity Chef Karen Anand

For event details visit https://asiasociety.org/hong-kong/events/spoonful-spices-celebrity-chef-karen-anand Ovolo Southside Hotel