Silicon Wadi《矽溪》
VIEW EVENT DETAILS
The 16th Hong Kong Jewish Film Festival
The 16th Hong Kong Jewish Film Festival Screening
Screening: 3:10pm
Silicon Wadi
《矽溪》
Directed BY Daniel Sivan, Yossi Bloch
82 mins | Israel | 2014 | Documentary | Hebrew with English subtitles

Israel is known to the world as the start-up nation. There are actually more startups in Tel-Aviv than in the whole of Europe, and more Venture Capital is invested per person than anywhere else in the world. This film follows four startup teams over the course of two years, as they progress from a simple idea on a napkin, until they hit the jackpot or go bust. Throughout their journey, we catch an intimate and exciting glance on how the 'High-Tech Nation' really works.
在香港,守業難,創業更難。不少青年人本懷著一腔熱誠,開設屬於自己的企業,豈料經營成本高昂,又缺財政資助,最終落得關門大吉的下場。
反觀以色列,創業氣氛濃厚,不少有志之士皆能一展抱負,實踐理想。而在以色列的新生城市特拉維夫,創業數目不僅冠絕歐洲,人均企業投資更是傲視全球。
《矽溪》的攝製隊花了兩年時間,記錄了四個創業團隊-從他們初步構思概念,到創業成功、企業上軌道;又或創業失敗,倒閉收場,攝製隊也將他們的心路歷程、高山低谷盡錄下來。與此同時,我們也肯定能對以色列,這個對香港人來說有點陌生的新生高科技國家加深了解。他山之石,可以攻玉,說不定我們也可以從中借鑑。
 
Festival Inquiries
Asia Society Hong Kong Center
Tel:(852) 2103 9511
Email: programhk@asiasociety.org

Co-presented with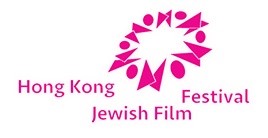 Event Details
3:10 - 5:10 p.m.

Asia Society Hong Kong Center, 9 Justice Drive, Admiralty
Buy Tickets
HK$90 General ticket; HK$80 Full-time Students/ Seniors
20151122T151000 20151122T171000 Asia/Hong_Kong Asia Society: Silicon Wadi《矽溪》 Israel is known to the world as the start-up nation. There are actually more startups in Tel-Aviv than in the whole of Europe...

For event details visit https://asiasociety.org/hong-kong/events/silicon-wadi《矽溪》 Asia Society Hong Kong Center, 9 Justice Drive, Admiralty