Sarong Party Girls
VIEW EVENT DETAILS
Evening Conversation 
Drinks Reception: 6:00pm
Conversation: 630pm
Close: 7:30pm
Two Asian American journalists will be reuniting in Hong Kong for a wonderfully glamorous conversation. Cheryl Tan and Angie Lau will talk about Cheryl's life, career, journey, and of course, the brain and imagination behind her brilliant new book, Sarong Party Girls. Who are these "Sarong Party" girls? What do they say about women, love, and life? How do they reflect the incredible experiences that an exclusive club of expatriate and Asian women live? And how does it document the fun and fury of living in this region? As clashing of cultures are constantly reflected on the pages of Cheryl's writing, she will corral her life experiences from a print journalist in the U.S. into an international fiction writer.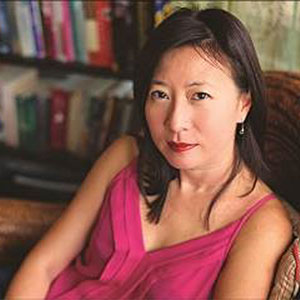 Cheryl Tan is a New York-based journalist and author of Sarong Party Girls (William Morrow, 2016) as well as A Tiger In The Kitchen: A Memoir of Food & Family (Hyperion, 2011). She is the editor of the fiction anthology Singapore Noir (Akashic Books, 2014). She was a staff writer at The Wall Street Journal, In Style magazine and The Baltimore Sun. Her stories have also appeared in The New York Times, The Paris Review, The Washington Post, Bon Appetit, Food & Wine, National Geographic, Foreign Policy, Marie Claire, Newsweek, Bloomberg Businessweek, Chicago Tribune, The Oregonian (Portland), The Capital-Journal (Topeka) and The Straits Times (Singapore) among other places. She has been an artist in residence at Yaddo, where she wrote A Tiger in the Kitchen. In 2012, she was the recipient of a major arts creation grant from the National Arts Council of Singapore in support of her novel. Born and raised in Singapore, she crossed the ocean at age 18 to go to Northwestern University in Evanston, IL.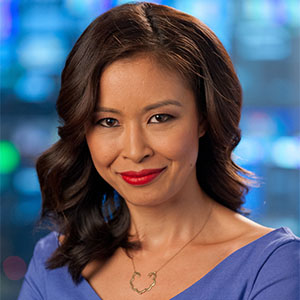 Angie Lau is an anchor for Bloomberg Television based in Hong Kong. Angie has interviewed many business leaders and influencers including Hong Kong business mogul Li Ka Shing, Canadian Prime Minister Justin Trudeau, Li & Fung Chairman William Fung, Franklin Templeton Chairman Mark Mobius and Hong Kong's former Chief Secretary Anson Chan. She has anchored programs looking at the future of Macau and extensive interviews with the likes of renowned fashion designer Sir Paul Smith and CEO of J Crew, Mickey Drexler. Angie is currently the President of AAJA Asia Chapter, with more than 250 members in the region and part of the Asian American Journalists Association (AAJA). She was also the co-director of AAJA J-Camp, which teaches journalism to scholarship students across the nation. Born in Hong Kong, Angie received her degree in journalism from Ryerson University in Toronto, Canada. 
Event Details
6 - 7:30 p.m.
Asia Society Hong Kong Center, 9 Justice Drive, Admiralty
Buy Tickets
$200 Asia Society Members / Asian American Journalists Association; $300 Non-Members
20161112T180000 20161112T193000 America/New_York Asia Society: Sarong Party Girls

For event details visit https://asiasociety.org/hong-kong/events/sarong-party-girls Asia Society Hong Kong Center, 9 Justice Drive, Admiralty