Reimagining India: Unlocking the Potential of Asia's Next Superpower
VIEW EVENT DETAILS
Evening discussion
Drinks reception: 6:30 pm
Discussion: 7:00 pm
Close: 8:00 pm
This May, voters in India, the world's largest democracy, face a momentous choice between rival political parties with starkly different national visions. But beyond the polls, India's 1.2 billion citizens are grappling with fundamental questions about their nation's future. India's once-booming economy has lost momentum. There is mounting frustration, in India and overseas, that the burst of economic liberalization of the 1990s has given way to deadlock and complacency. But are Indians willing to open their economy and compete against each other and in the global marketplace? Can future growth be achieved in a way that shares the benefits of prosperity more equitably? Can citizens of such wildly divergent society transcend ties of caste, region and religion and tackle shared challenges as a unified nation?
In Reimagining India: Unlocking the Potential of Asia's Next Superpower, commissioned by McKinsey & Company, influential thinkers from India and around the world share insights about how India, Asia's "other superpower," might forge a better future. Join us for a lively discussion exploring India's true potential, what can be done to unlock it, and the challenges it faces.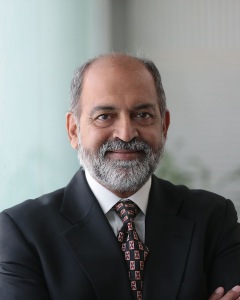 Adil Zainulbhai is a senior advisor to McKinsey & Company and was, until December, chairman of McKinsey's India office. In his 33 years at McKinsey, he has advised leading CEOs and government agencies, and focused on helping Indian companies meet their growth aspirations and become successful globally. Mr Zainulbhai serves on the advisory board of the Indian Institute of Technology Bombay, as well as on the global advisory board of the Booth School of Business, University of Chicago. He is co-editor of Reimagining India and a graduate of Harvard Business School.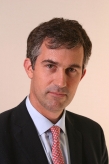 Victor Mallet has been a foreign correspondent for over two decades, and is currently South Asia Bureau Chief for the Financial Times. Based in New Delhi, he leads the newspaper's editorial team on its India coverage and South Asia stories. Mr Mallet was previously the FT's Madrid Bureau Chief and before that Asia Editor, based in Hong Kong. He is the winner in 2005 and 2006 of the Society of Publishers in Asia's award for opinion-writing. Mr Mallet is the author of the The Trouble with Tigers: the Rise and Fall of South-East Asia (1999). Mr Mallet graduated from Oxford University.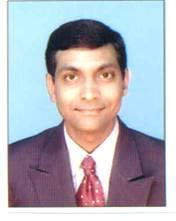 Prashant Agrawal has served as Consul-General of India to Hong Kong and Macau since January. Mr. Agrawal joined the Indian Foreign Service in 1998. His previous diplomatic assignments include Paris, Port Louis and Bangkok. He also served in various capacities in the Ministry of External Affairs, Government of India, handling matters pertaining to Europe, the U.S., and Nepal. He is the author of China and India: a comparative analysis of approaches to energy security, published by United Service Institution of India. He is a graduate of the Indian Institute of Technology, Kanpur.
Clay Chandler is a writer and editor, and founder of The Barrenrock Group, a Hong Kong-based consultancy. From 2008-2013, Mr Chandler served as Asia Editor for McKinsey & Company, where he worked to develop and share the firm's knowledge, insight and ideas, including as co-editor of Reimagining India (2013) and Reimagining Japan (2011). Mr Chandler has previously served as Asia Editor for Fortune, chief economic correspondent and Asia economic correspondent for the Washington Post. He is a graduate of Harvard University.
Event Details
9 Justice Drive, Admiralty, Hong Kong
Buy Tickets
HK$180 Asia Society members; HK$230 non-members

Add to Calendar
20140220T103000
20140220T120000
UTC
Asia Society: Reimagining India: Unlocking the Potential of Asia's Next Superpower
9 Justice Drive, Admiralty, Hong Kong
---