Red Dot Cinema Vol. 2 @ Hong Kong
VIEW EVENT DETAILS
Asia Society Screen Asia Series
Weekend Evening Screening
Drinks Reception 6:00 pm
Screening 6:30 pm
Close 8:30 pm 
Independent filmmakers will be invited to join the post-screening conversation with Tong Cheuk Fung, film curator of Red Dot Cinema.
---
Clock Work
Directed by Yukihiro Morigaki | Japan | Drama
Japanese with English subtitles
As a husband and wife spend their ordinary days together, their love has grown a little cold. Both have wind-up keys on their backs. They exist in their own world, and they cannot wind their own springs.
---
Hentak Kaki
Directed by James Khoo | Singapore | Drama
English with English subtitles 
Second Warrant Officer Teck Hong has served his entire life in the army. Now 38, he finds himself needing to make a pivotal decision, should he continue serving in the army or leave and face the harsh reality of life outside.
---
I, Profess 
Directed by Dae Ryun Chang | Korea | Drama
Korean without subtitles
A young teacher must overcome his fear of speaking in public to truly become the teacher he wants to be and find the joy and warmth in his work.
---
On Happiness Road
Directed by Hsin-Yin Sung | Taiwan | Animation
Mandarin and Taiwanese with Chinese and English subtitles 
Chichi is a six-year-old little girl who lives at Happiness Road with her family. Chichi has recently started school but she finds the teacher very demanding. She has to speak Mandarin instead of her Taiwanese mother tongue in order to be a good student in class...
---
Consider
Directed by Panu Saeng-Xuto | Thailand | Documentary
Thai with English subtitles 
Tay is a teenage ladyboy or "kathoey" which is a relatively well-tolerated transgender group in Thailand. These are males who take on traditional female roles, and some describe them as the "third gender."
---
Replace
Directed by Mark Ang | Taiwan | Drama
Mandarin with Chinese and English subtitles 
After having been married for many years, the wife, Phoebe, is finally pregnant. Since Phoebe has a rare blood type and the possibilities of death while laboring is quite high, the doctors recommend abortion. However, Phoebe decides to ignore the doctors' advice and continues on with the pregnancy.
---
Matou
Directed by Isamu Hirabayashi | Japan | Experimental
Life is short.
---
Co-presented with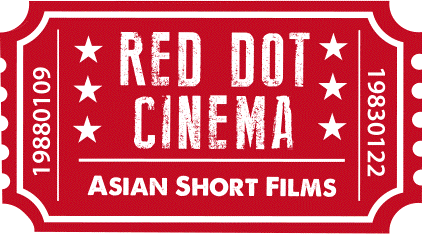 Click here for more upcoming events.
Event Details
Asia Society Hong Kong Center, 9 Justice Drive, Admiralty, Hong Kong
Buy Tickets
$100 Asia Society members; $120 Non-members

Add to Calendar
20170708T100000
20170708T123000
UTC
Asia Society: Red Dot Cinema Vol. 2 @ Hong Kong
Asia Society Hong Kong Center, 9 Justice Drive, Admiralty, Hong Kong
---