Re-energizing Yoga for All by Echo Gan of Life Management Yoga Centre
VIEW EVENT DETAILS
International Day of Yoga 2017
Class Location: Lee Quo Wei Room
Limited yoga mats available. Participants are encouraged to bring their own mats.
Participants are recommended to bring their own towels as changing and shower facilities are not available.
---
Online registration will close at 6 pm on June 17, 2017. Walk-ins on the day are welcome and subject to availability.
---
When only pursuing the physical aspects of yoga such as stretching, bending and twisting in all possible directions, it will not bring about all the positive and wholesome benefits of Yoga. Especially if this is done with a wrong frame of mind. The traditionalists in Yoga recommend a combination of right feelings and attitudes with certain selected physical activities. The activity is incomplete without the attitude. If the activity is of the right kind and the attitude also enriches one's consciousness, then the entire exercise is very satisfying and elevating.
Echo Gan started practicing yoga in 2010 from different teachers and different places. In pursuit of deeper understanding, in 2014, she finished 200-hours yoga teacher training course. In September 2015, she visited India, finished 100 hours Advance Hatha Yoga teacher training. Currently, she is studying for her master's degree in science in yoga and naturopathy in Tamil Nadu Physical Education and Sports University of India. In this year 2017, she attended the seven-day Residential Health Camp "Yoga Way of Life" at The Yoga Institute, Mumbai.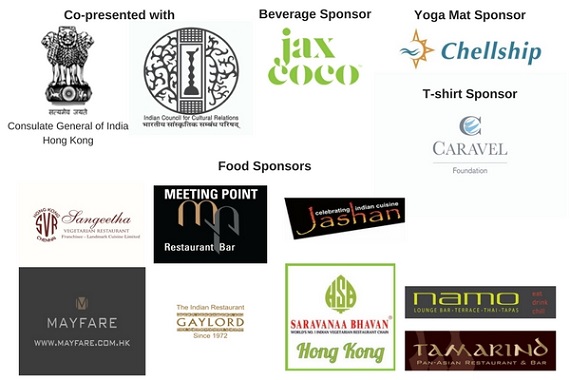 Click here to return to International Day of Yoga 2017 schedule.
Event Details
3 - 4 p.m.
Asia Society Hong Kong Center, 9 Justice Drive, Admiralty, Hong Kong
Buy Tickets
HK$20/per class; Online registration required
20170618T150000 20170618T160000 Asia/Hong_Kong Asia Society: Re-energizing Yoga for All by Echo Gan of Life Management Yoga Centre

For event details visit https://asiasociety.org/hong-kong/events/re-energizing-yoga-all-echo-gan-life-management-yoga-centre Asia Society Hong Kong Center, 9 Justice Drive, Admiralty, Hong Kong