Post-COP21: Coming Together to Mitigate Global Warming
VIEW EVENT DETAILS
Evening Panel Discussion
Drinks Reception 6:30pm,
Discussion 7:00pm,
Close 8:30pm
The program will begin with remarks by officials at the closing of COP 21:
• François Hollande, President of France
• Laurent Fabius, French Minister of Foreign Affairs & President of the Paris Climate Conference
• Ban Ki-moon, Secretary-General of the United Nations
 
A crucial climate change summit begins in Paris at the end of the month which aims to strike a new deal on global warming. It is hoped the talks - known as COP21 - will conclude with a historic agreement to curb greenhouse gas emissions from 2020 and prevent the planet from catastrophic overheating. More than 130 heads of state and government are due to attend the start of the talks - the result of five years of intense negotiation aimed at healing profound differences between developed and developing countries in addressing the threat of global warming. Without a Paris agreement, global warming is set to reach as much as five degrees centigrade above pre-industrial levels, while scientists estimate that warming above two degrees centigrade will result in catastrophic and irreversible changes to the weather, including droughts, floods, heatwaves, fiercer storms and sea level rises. With the summit due to conclude on December 11, representatives from Europe, the United States and Hong Kong will discuss what has been achieved from COP21 and how countries can collaborate.
Eric Berti is Consul General of France in Hong Kong and Macau. Prior to this, he was the Consul General of France in Sydney, Australia and Head of Internal Legal Affairs Service at the French Foreign Ministry. Previous postings include the embassies in India, Turkey, Pakistan and Vietnam. He received a master's degree in law from the University of Paris.
---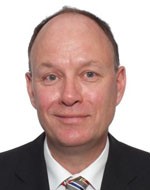 Nikolaus Graf Lambsdorff is Consul General of Germany in Hong Kong and Macau. He was previously Ambassador and Special Envoy for Southeast Europe, Turkey and the EFTA States and Ambassador to the Republic of Moldova, Head of Division for Public Diplomacy in Europe, North America and the former Soviet Union. He received a master's degree in economics and political science from the University of Hamburg.
---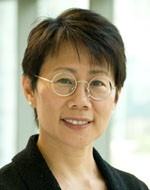 Christine Loh is Under Secretary for the Environment in Hong Kong. Prior to joining the government, she was Chief Executive Officer of the non-profit policy think tank, Civic Exchange. Dr. Loh was a member of the Hong Kong Legislative Council, straddling the transition years from British to Chinese rule and founder of several NGOs in Hong Kong.
---
Frederic Maerkle served as Counselor for Environment, Science, Technology and Health at the US Embassy in Paris until his 2011 retirement. He was US Consul General in Osaka, Japan, where he supported the 1997 Kyoto Protocol negotiations, working with former Vice President Al Gore. Mr. Maerkle was a Division Chief in the Department of State's Economics Bureau, and participated in several international committees concerning climate change. (via. Live Cast)
---
Vincent Piket is Head of Office of the European Union (EU) in Hong Kong and Macau. He was EU Ambassador to Malaysia and Head of Unit for Regional Cooperation for Asia and Central Asia at the European Commission. Mr. Piket previously worked at the Netherlands Organisation of International Cooperation in Higher Education. He holds a doctoral degree in arts from the University of Nijmegen in Netherlands.
---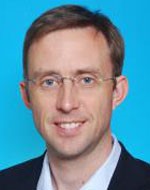 Tim Summers is a Senior Consulting Fellow with the Asia Programme at Chatham House and also teaches at the Centre for China Studies at the Chinese University of Hong Kong (CUHK). He also consults commercially on China. Prior to this, Mr. Summers was the British Consul-General in Chongqing, China. He holds a PhD in Chinese studies from CUHK and an MA from Queens' College, Cambridge. (Moderator)
---
Co-Presented with Consulate of France in Hong Kong & Macau;
Konrad-Adenauer-Stiftung; RECAP, Hong Kong; and The Hong Kong-America Center
 
Event Details
6:30 - 8:30 p.m.

Asia Society Hong Kong Center, 9 Justice Drive, Admiralty, Hong Kong
Buy Tickets
HK$200 Asia Society members & Friends of HK-America Center/ French Consulate/ Konrad-Adenauer-Stiftung/ Members of Business Environment Council; HK$250 Non-members

Add to Calendar
20151215T103000
20151215T123000
UTC
Asia Society: Post-COP21: Coming Together to Mitigate Global Warming
Asia Society Hong Kong Center, 9 Justice Drive, Admiralty, Hong Kong
---