The Past and Present Preserved: Assuring Our Cultural Legacy in the 21st Century
VIEW EVENT DETAILS
Threatened by regional conflicts, natural disasters, and changing populations, the continuity of Asia's cultural legacy is at risk. In the last decade, Asia has seen dramatic economic and demographic transformation. With more than half of Asia's population living in urban areas, notions of community are being challenged and reshaped as the next generation moves away from traditional trades. Devastating news of both human-made and natural catastrophes at unprecedented scale reveal to us daily how fragile the arts can be without precautionary measures and response procedures in place. Asia's rich tangible and intangible heritage, whether ancient or recent, face serious threat.
The 2015 Arts & Museum Summit will approach these challenges and explore our responsibilities as stewards of culture. Through compelling keynotes and in-depth panel discussions, we will probe the key ethical questions facing preservation and explore the technologies, methods, and practices used to keep these traditions intact and relevant into and beyond the 21st century.
Speakers:
• Arahmaiani, Artist, Yogyakarta
• Irina Bokova, Director-General, UNESCO, Paris
• Chang Lin-sheng (Leslie Chang), Director, Aurora Museum, Shanghai
• Chen Kelun, Deputy Director, Shanghai Museum
• Cosmin Costinas, Executive Director/Curator, Para Site, Hong Kong
• Vishakha Desai, Special Advisor for Global Affairs to the President and Professor of Practice, School of International Affairs, Columbia University, New York
• Laurent Gaveau, Director, Google Cultural Institute Lab, Paris
• Sarah Kenderdine, Director, Laboratory for Innovation in Galleries, Libraries, Archives, and Museums, University of New South Wales, Sydney
• Vasif Kortun, Director of Research and Programs, SALT, Istanbul and Ankara
• Wai Kit Lee, Founder, Western China Cultural Ecology Research Workshop
• Sabrina Motley, Director, Smithsonian Folklife Festival, Smithsonian Center for Folklife and Cultural Heritage, Washington, D.C.
• Hammad Nasar, Head of Research and Programmes, Asia Art Archive, Hong Kong
• Fairouz Nishanova, Director, Aga Khan Music Initiative, Aga Khan Trust for Culture, Geneva
• Ong Keng Sen, Director, Singapore International Festival of Arts
• Helen Philon, Cofounder, Deccan Heritage Foundation, London and Mumbai
• Phloeun Prim, Executive Director, Cambodian Living Arts, Phnom Penh
• Zeyba Rahman, Senior Program Officer, Building Bridges Program, Doris Duke Foundation for Islamic Arts, New York
• Ahmad Sarmast, Music Advisor & Project Director, Afghanistan National Institute of Music, Kabul
• Rajeev Sethi, Chairman and Trustee, The Asian Heritage Foundation, New Delhi
• Suresh Suras Shrestha, Chief Archaeological Officer, Focal Point for Serial World Heritage Nomination of Silk Road Activities in Nepal, Department of Archaeology, Kathmandu
• Timothy P. Whalen, Director, The Getty Conservation Institute, Los Angeles
• Winnie Yeung, Head of Heritage, Central Police Station Revitalisation Project, Jockey Club CPS Limited, Hong Kong
• Louis Yu, Executive Director, Performing Arts, West Kowloon Cultural District Authority, Hong
The 2015 Arts & Museum Summit is made possible through support from The Getty Foundation. Google is an Official Summit Partner. Additional support has been provided by The Julis-Rabinowitz Family Art Initiative, H2 Foundation for Arts and Education Limited, Hallam Chow, and Fanzhi Foundation for Arts and Education Limited.
 
For the most updated program details, please kindly visit this page.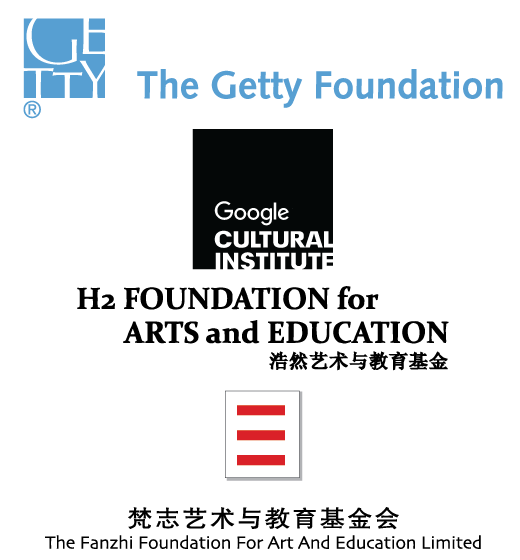 Event Details
Thu 19 Nov 2015 - Fri 20 Nov 2015
9 a.m. - 11:59 p.m.

Asia Society Hong Kong Center, 9 Justice Drive, Hong Kong
Buy Tickets
Regular: HK$1,950 / Student: HK$780 / November 19 only: HK$975 / November 20 only: HK$975
20151119T090000 20151120T235900 Asia/Hong_Kong Asia Society: The Past and Present Preserved: Assuring Our Cultural Legacy in the 21st Century The 2015 Summit will approach the difficulties faced by museums and explore our responsibilities as stewards of culture.

For event details visit https://asiasociety.org/hong-kong/events/past-and-present-preserved-assuring-our-cultural-legacy-21st-century Asia Society Hong Kong Center, 9 Justice Drive, Hong Kong
---