Opportunities and Challenges for India: In Conversation with the Chairperson of the State Bank of India
VIEW EVENT DETAILS
Luncheon Dialogue with ARUNDHATI BHATTACHARYA, Chairperson, State Bank of India
Registration 12:15pm
Luncheon 12:30pm
Close 2:00pm
India, one of the fastest growing major economies, is continuing on its path of economic and financial reforms which includes the recent currency demonetization in November 2016. The need for greater infrastructure spending, financial inclusion and accelerating of its economic growth remain high on India's reform agenda. Arundhati Bhattacharya, the first woman chairperson of the State Bank of India and the first woman to lead an India-based Fortune 500 company, will discuss India's growth trajectory, as well as opportunities and challenges in 2017. Ms. Bhattacharya heads the State Bank of India, the largest bank in India with a market capitalization of US$30 billion and assets of US$315 billion. 

Arundhati Bhattacharya is the Chairperson of the State Bank of India (SBI). She previously served as Managing Director and CEO of SBI's investment banking arm, SBI Capital Markets. With almost four decades experience in India's financial sector, Ms. Bhattacharya has handled forex, treasury, investment banking, mergers and acquisitions and capital and bond markets. She was closely involved in setting up new initiatives such as SBI General Insurance and the launch of new IT platforms which include mobile banking. Forbes magazine in 2016 ranked her the 25th "Most Powerful Women in the World" and 5th "Most Powerful Women in Finance". Ms. Bhattacharya has a keen interest in promoting financial inclusion and women's leadership. 

Ronnie C. Chan is Co-Chair of the Asia Society and Chairman of the Asia Society Hong Kong Center. Mr. Chan serves as Chairman of Hang Lung Properties. In addition, he is Chairman of the One Country Two Systems Research Institute and the Better Hong Kong Foundation, Governing Board member of the China-United States Exchange Foundation, and Adviser and former Vice President of the China Development Research Foundation. Mr. Chan is Director of the Board of the Peterson Institute for International Economics, member of the Council on Foreign Relations and former governing board member of the World Economic Forum. (Moderator)
Please click here to download the registration form.
In Partnership with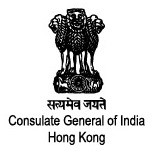 Regular Menu
Salmon Tatare with pickled fennel, capers and microgreens
Sea bass and saffron butter with petit carrots and bok choy
Vanilla cream brulee tart with raspberries
Vegetarian Menu
Caprese salad, tomatoes and mozzarella with orange-infused basil oil and balsamic caviar pearls
Romesco eggplant with charred broccoli and creamy labneh yoghurt
Vanilla cream brulee tart with raspberries
Event Details
12:30 - 2 p.m.
Asia Society Hong Kong Center, 9 Justice Drive, Admiralty
Buy Tickets
$500 Asia Society members/ Friends of Consulate General of India/ CUHK IGEF/ Asia Global Institute/ 100 Women in Finance/ HKSFA members; $650 Non-members
20170301T123000 20170301T140000 Asia/Hong_Kong Asia Society: Opportunities and Challenges for India: In Conversation with the Chairperson of the State Bank of India Arundhati Bhattacharya, the first woman Chairperson of the State Bank of India and the first woman to lead an India-based Fortune 500 company, will discuss India's growth trajectory, as well as opportunities and challenges in 2017.

For event details visit https://asiasociety.org/hong-kong/events/opportunities-and-challenges-india-conversation-chairperson-state-bank-india Asia Society Hong Kong Center, 9 Justice Drive, Admiralty
---