Old World, New Minds: China's Post-90s Generation
VIEW EVENT DETAILS

Luncheon Presentation
Registration: 12:15pm
Luncheon: 12:30pm
Close: 2:00pm
 
The post-90s generation in Mainland China is unlike any other in that nation's history. Digitally connected from a young age, they are under no illusions regarding the challenges that they confront in achieving the "Chinese Dream," and they are more pragmatic and cynical than the older cohorts. But how much of this change represents a lasting rejection of Chinese values? And do marketers need to throw away the rule book for touching the hearts of new youth? In a lively case-filled presentation, Tom Doctoroff will outline his findings on the fundamental motivations of one of the least understood segments in the world. In doing so, he will provide insights that brands have leveraged to successfully generate lasting profit in Mainland China.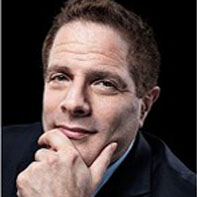 Tom Doctoroff is former CEO of J. Walter Thompson Asia-Pacific. He is one of Asia's most respected advertising professionals. Mr. Doctoroff's unique combination of pan-Asian work, plus almost two decades based in China, has made him an expert in the cross-border management of brand architecture and brand building, as well as a leading expert in Chinese consumer psychology. During his 22 years based in Asia, Tom has managed the strategy and marketing communications for a uniquely broad base of corporations, both multinational and Asian. Mr. Doctoroff is the recipient of the Magnolia Government Award, the highest honor given by the Shanghai municipal government to expatriates. He is the author of best-selling books Billions: Selling to the New Chinese Consumer and What Chinese Want. Mr. Doctoroff has a bachelor's degree in psychology from Northwestern University and an MBA in marketing and finance from the University of Chicago.
*FULL HOUSE & WAITLIST ONLY. To get on the waitlist,
please email programhk@asiasociety.org.
---
Luncheon Menu 
Regular
Seafood Chowder with Prawns, Scallops and Squid
Crispy Skinned Sea Bass with English Pea Puree, Salsa Verde and Seasonal Green Vegetables
Tiramisu with Marsala and Kahlua
Vegetarian 
Beetroot & Goat's Cheese Tart with Caramelized Onions
Chargrilled Polenta Steak topped with a Slow Cooked Egg, Basil Pesto and Baby Vegetables
Tiramisu with Marsala and Kahlua
Event Details
12:15 - 2 p.m.
Asia Society Hong Kong Center, 9 Justice Drive, Admiralty
Buy Tickets
$500 Asia Society members/ University of Chicago Alumni; $600 Non-members
20160907T121500 20160907T140000 America/New_York Asia Society: Old World, New Minds: China's Post-90s Generation

For event details visit https://asiasociety.org/hong-kong/events/old-world-new-minds-china's-post-90s-generation Asia Society Hong Kong Center, 9 Justice Drive, Admiralty