Nurturing Leadership and Service: The Role of the Rhodes Scholarship in the 21st Century
VIEW EVENT DETAILS
Morning Presentation by Charles Conn, Warden, Rhodes House, University of Oxford & CEO, Rhodes Trust
Presentation at 10:30 am
Tea/coffee reception at 11:30 am
Close at 12:00 pm
The Rhodes Scholarships are postgraduate awards supporting outstanding all-round students at the University of Oxford, and providing transformative opportunities for exceptional individuals. Established in 1903 under the will of Cecil Rhodes, the Rhodes is the oldest and perhaps the most prestigious international graduate scholarship program in the world. In this address, Charles Conn, Chief Executive Officer of the Rhodes Trust, will outline the history of the Rhodes Scholarships, the organization's association with Hong Kong and China, and the opportunity for Hong Kong graduates to study at Oxford on a Rhodes Scholarship. He will also discuss the impact the Scholarships have had in identifying and developing talented leaders in the spheres of business, science & medicine, government, academia and other areas. In addition, Mr Conn will review the selection criteria for the Scholarships, which include intellectual achievement, personal character, demonstrated skill development and the instinct to lead.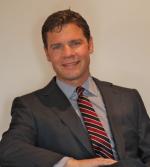 Charles Conn is Warden of Rhodes House and Chief Executive Officer of the Rhodes Trust. He was previously Senior Advisor to the Gordon and Betty Moore Foundation. Mr Conn's investment company, Redjuice Capital, focused on technology and clean energy companies. He also sits on several company and nonprofit boards including Patagonia and the Arcadia Foundation. Mr Conn graduated from Boston University and has an MBA from the Harvard Graduate School of Business. During his time as a Rhodes scholar, he achieved First Class honors in Philosophy, Politics and Economics at Balliol College, Oxford.
 
Event Details
10:30 a.m. - 12 p.m.
9 Justice Drive, Admiralty, Hong Kong
Buy Tickets
Free admission; Online Registration Required