My Mayim
VIEW EVENT DETAILS
The 16th Hong Kong Jewish Film Festival
The 16th Hong Kong Jewish Film Festival Screening
Screening: 7:00pm
(Screened as a single purchase with The Gett: The Trial of Viviane Amsalem)
My Mayim
Directed By Galia Albin
10 mins | Israel | 2015 | Drama | Hebrew
The latest short film written, directed and produced by Galia Albin, tells a silent story about love, family and parenthood. A divorce drama, it plays out in the courtroom and in the imagination of a child.

十分鐘的微電影在Galia Albin的細心安排下編寫出一個有關愛與家庭的小故事,從小孩的角度去看有關「婚」和「離」。
 
Festival Inquiries
Asia Society Hong Kong Center
Tel:(852) 2103 9511
Email: programhk@asiasociety.org

Co-presented with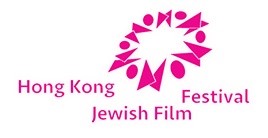 Event Details
7 - 9 p.m.

Asia Society Hong Kong Center, 9 Justice Drive, Admiralty
Buy Tickets
HK$90 General ticket; HK$80 Full-time Students/ Seniors
20151119T190000 20151119T210000 Asia/Hong_Kong Asia Society: My Mayim The latest short film written, directed and produced by Galia Albin, tells a silent story about love, family and parenthood.

For event details visit https://asiasociety.org/hong-kong/events/my-mayim Asia Society Hong Kong Center, 9 Justice Drive, Admiralty