MUSICUS FEST - Musicus Heritage - 4:00PM
VIEW EVENT DETAILS
Community Concerts
Schumann: Piano Quartet in E-flat, Op. 47
Kenny Lam: World Premiere of new work inspired by Asia Society Hong Kong Center
Traditional Chinese works: House Racing, The Joyful Pasture
Registration at 3:45 pm
Concert at 4:00 pm
*Each concert is about 1 hour without intermission.
The name Victoria is all-pervasive in Hong Kong and can be found on everything from a park to a mountaintop to the city's harbor. While these associations might conjure up political and economic legacies, we can also get a bit closer to another side of Victoria, the individual, who was said to have enjoyed music greatly during her lifetime. Three Musicus Heritage concerts will take place on the grounds of the Old Victoria Barracks, at the Former Explosives Magazine site which is now home to Asia Society Hong Kong Center. Reverberating through the halls of these historic monuments will be music by composers admired by Victoria and her husband Albert, presented alongside Chinese music that would have been heard in Hong Kong and nearby provinces during her reign. Concert programme also includes the world premiere of new work by young composer Kenny Lam inspired by Asia Society Hong Kong Center.
Participating Artists include:
Chinese Music Virtuosi
Rachel Cheung, Piano
Meri Englund, Violin
Colleen Lee, Piano
Trey Lee, Artistic Director
Jens Peter Maintz, Cello
Vladimir Mendelssohn, Viola
Latica Honda-Rosenberg, Violin
This is one of the programs under
The presenter reserves the right to change the program and substitute artists should unavoidable circumstances make it necessary.
Co-presented with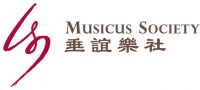 Event Details
9 Justice Drive, Admiralty, Hong Kong
Buy Tickets
Asia Society members only; Free admission; Online registration required

Add to Calendar
20131201T080000
20131201T090000
UTC
Asia Society: MUSICUS FEST - Musicus Heritage - 4:00PM
9 Justice Drive, Admiralty, Hong Kong
---