Music: Rajasthan Josh
VIEW EVENT DETAILS
India by the Bay 2016 Program
Registration 6:45pm,
Performance 7:00pm
Rajasthan Josh, the World music band which creates a mesmerising performance combining the folk traditions of the North Western region of India. They use instruments like the Morchang, Bhapang Khartaal, Double flute, Nagara & Bamboo flute while incorporating vocal styles ranging from mystic Sufi traditions, bhajans & popular folk songs of Rajasthan.
---
February 24 – March 1, 2016
The Festival co-presented by Asia Society Hong Kong Center and Teamwork, is a collaboration and celebration, focusing on India's performing arts, cultural dynamism and contemporary offerings of literature, music and theater. After the success in 2015, the second edition of the Festival will offer a wider range of programming that brings India's cultural dynamism to Hong Kong that reflects India's artistic depth and diversity. The Festival is dedicated to promoting mutual understanding and strengthening partnerships between the two countries.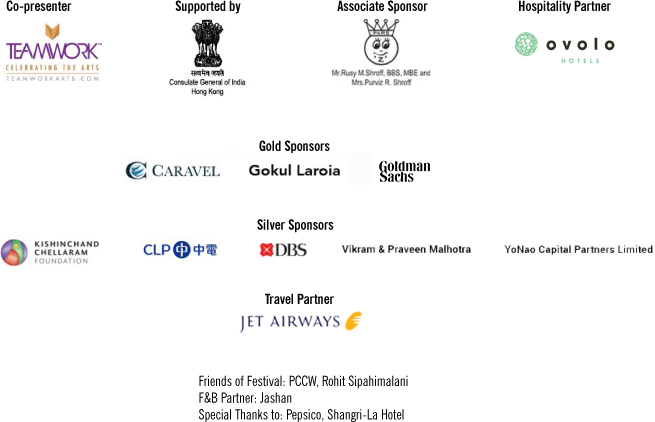 Event Details
6:45 - 9 p.m.

Asia Society Hong Kong Center, 9 Justice Drive, Admiralty
Buy Tickets
Asia Society members HK$200; Non-members HK$250
20160227T184500 20160227T210000 Asia/Hong_Kong Asia Society: Music: Rajasthan Josh

For event details visit https://asiasociety.org/hong-kong/events/music-rajasthan-josh Asia Society Hong Kong Center, 9 Justice Drive, Admiralty