Members' Connection @ ASHK
VIEW EVENT DETAILS
11:30am  Registration and drinks including Timor Leste coffee
12:15pm  Docent Tour on ASHK Exhibition – To See the Forest and the Trees
1:00pm  Sharing about Timor Leste and the various sustainable projects including coffee tasting
1:30pm  Lucky Draw and End of Program
---
With the opening of the new exhibition by Asia Society Hong Kong Center – To See the Forest and Trees, we would like to invite all members to the upcoming Members' Connection @ ASHK. Our docent will guide you through the various artworks by local and overseas artists to promote the importance of environmental protection to engineer a sustainable future. On top of this, participants will get to hear about the conservation efforts in Timor Leste by The Humming Fish Foundation and the Conservation International. All Asia Society Hong Kong Center members are welcome to join us!
Don't miss this networking opportunity with fellow members
and free-flow of wine!
---
Harmony between Nature, People and Business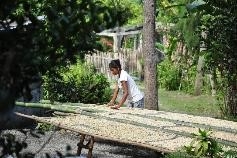 The Hummingfish Foundation (THF) is a Hong Kong based non-profit charity
organization, also a registered environmental protection charity in Timor-Leste. The earth's natural environments are at risk and humanity's lust for natural resources has driven biodiversity to the brink.  Poverty is one of the most destructive forces against nature, especially in developing countries. THF believes that through developing naturally sustainable green products that are community-based, we can add economic value to unspoiled nature. Join us to know about how the mission transforms starving coffee farmers to sustainable coffee experts in Timor-Leste on 13 July! 
---
Protect nature, protect the future: a green future for Timor-Leste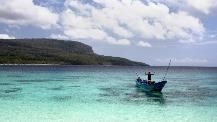 People need nature – and for over 30 years, Conservation International has worked to protect it. Through cutting-edge science, innovative policy and global reach, they have empowered people to protect the nature which we rely on. How? Join Krisdean Law from Conservation International Hong Kong to hear how her organization has helped communities to establish marine protected areas to safeguard the country's incredible coastal ecosystems; and about plans to undertake research on the 25 species of whales and dolphins that frequent Timor's waters – the protection of which secure the foundation of the country's budding ecotourism sector. As one of the world's youngest nations, you will find the foresight and determination of the Timorese government and the people to build a green economy truly inspiring.
---
Members' Connection @ ASHK is sponsored by:
Wine Sponsor


For enquiries, please call 2103 9503
Event Details
11:30 a.m. - 1:30 p.m.
Asia Society Hong Kong center, 9 Justice Drive, Admiralty
Buy Tickets
Free admission for ALL Members HK$100 for Guests of Members

Add to Calendar
20190713T033000
20190713T053000
UTC
Asia Society: Members' Connection @ ASHK
Asia Society Hong Kong center, 9 Justice Drive, Admiralty
---