A Master in Transition: Caravaggio's Second 'Supper at Emmaus' and Its Legacy
VIEW EVENT DETAILS
The Hong Kong Jockey Club Presents: Light and Shadows – Caravaggio • The Italian Baroque Master Programs
Evening presentation
Registration: 6:15 pm
Presentation: 6:30 pm
Close: 8:00 pm
Caravaggio's second interpretation of the Supper at Emmaus (Pinacoteca di Brera, Milan) is arguably one the artist's most significant paintings, since it marks a double turning-point in his career. Painted in 1606 in the town of Zagarolo, it is the first work he completed after committing the murder that led to his banishment from Rome. It is also the first work to exhibit the late style which he practised for the remainder of his life. Taking the Supper at Emmaus as its focal point, this lecture will discuss Caravaggio's innovative approach to the subject in the context of the painter's life, of Counter-Reformation Catholic religiosity, and of the taste for naturalistic painting in Italy at the onset of the Baroque.

Dr. Mansour teaches courses on Baroque art, European architecture and urbanism, and on the visual culture of exploration and imperialism. His research focuses on Italian art of the late 16th and 17th centuries, and in particular on Rome, and on debates about the value and purpose of art in the early-modern period. He is writing a book on the Baroque nude, and on its return to artistic prominence after the Catholic Reformation. He is also working on a project (with Dr. Weisberg-Roberts) on the reception and representation of non-European diplomats in 17th century Europe, which explores the ways in which the Papacy used the visual arts to define its place in an increasingly global world. He has published essays on Papal portraiture, on Annibale Carracci's Camerino Farnese, and on Papal art censorship. Before coming to HKU, he taught at the Courtauld Institute, Dartmouth College, the Catholic University of America, and the Pennsylvania State University, University Park.
 
*Please click here to return to the educational programs page. 
| | |
| --- | --- |
| Co-organizers | Exclusive Sponsor |
| | |
Supporting Organizations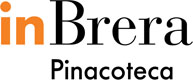 Event Details
6:30 - 8 p.m.
9 Justice Drive, Admiralty, Hong Kong
Buy Tickets
Free admission; online registration required
20140331T183000 20140331T200000 Asia/Hong_Kong Asia Society: A Master in Transition: Caravaggio's Second 'Supper at Emmaus' and Its Legacy Caravaggio's innovative approach will be examined in the context of his life, of Counter-Reformation Catholic religiosity, and of the early-Baroque taste for naturalistic painting in Italy.

For event details visit https://asiasociety.org/hong-kong/events/master-transition-caravaggios-second-supper-emmaus-and-its-legacy 9 Justice Drive, Admiralty, Hong Kong
---