Laughter Yoga to Boost Health and Vitality with Veena Dansinghani of Inspire2Aspire
VIEW EVENT DETAILS
International Day of Yoga 2017
Lecture Location: Joseph Lau and Josephine Lau Roof Garden
---
Online registration will close at 6 pm on June 17, 2017. Walk-ins on the day are welcome and subject to availability.
---
Limited yoga mats available. Participants are encouraged to bring their own mats.
Participants are recommended to bring their own towels as changing and shower facilities are not available.
Laughter Yoga (or Hasya Yoga) is a wonderful aerobic Yoga practice that combines laughter with Yoga exercises and deep breathing. It's easy to do. There are no age barriers and it doesn't require any prior experience. Laughter Yoga is practiced regularly at over 6,000 Laughter clubs in more than a 100 countries worldwide. This activity is suitable people from all walks of life from children all the way to seniors. Some of the benefits of laughter yoga include reducing stress instantly, generate lots of positive emotions (thus overcoming depression). It is an aerobic/cardio exercise that boosts vitality, cleanses/detoxifies our lungs, improve blood circulation, boosts memory and confidence, breaks down communication and cultural barriers and many more physical, emotional, mental and social benefits.
Veena Dansinghani is a founding partner, trainer and chief passion officer of Inspire2aspire Consulting with over seven years of experience in organizing and delivering health, happiness and wellness workshops and events in Hong Kong. She is a certified Master Workplace Wellness Ambassador and a certified Laughter Yoga Leader. She is a certified Ashtanga Yoga Teacher with the Life Management Yoga Centre. She has also completed courses from Isha Foundation - Inner Engineering and seven Days Raja Yoga Meditation course and is trained a pranic healer and practitioner.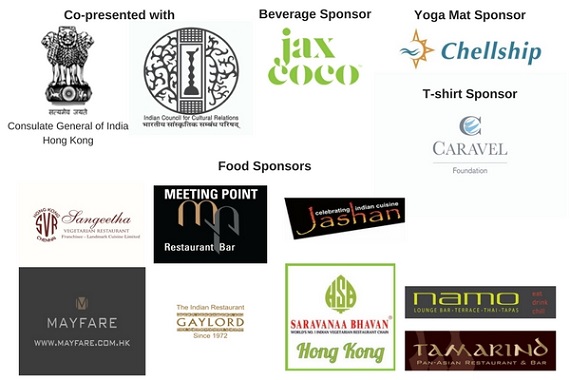 Click here to return to International Day of Yoga 2017 schedule.
Event Details
10 - 11 a.m.
Asia Society Hong Kong Center, 9 Justice Drive, Admiralty, Hong Kong
Buy Tickets
Free admission; Online registration required
20170618T100000 20170618T110000 Asia/Hong_Kong Asia Society: Laughter Yoga to Boost Health and Vitality with Veena Dansinghani of Inspire2Aspire

For event details visit https://asiasociety.org/hong-kong/events/laughter-yoga-boost-health-and-vitality-veena-dansinghani-inspire2aspire Asia Society Hong Kong Center, 9 Justice Drive, Admiralty, Hong Kong