Kinderlekh《親愛的孩子》
VIEW EVENT DETAILS
The 16th Hong Kong Jewish Film Festival
The 16th Hong Kong Jewish Film Festival Screening
Screening 1:00pm
 
Kinderlekh
《親愛的孩子》
Directed By Audrey Gordon
52 mins| France 2012 | Documentary |
French with English and Chinese subtitles (此電影中文字幕)
In preparing for a play, a class of fourth graders from a small town in France discovers a tragic episode of the Second World War – the story of 44 children detained and deported in 1944. The nine year olds travel to Izieu, the house where the Jewish children had lived, to perform in the garden of the house. This is a beautiful lesson in the transmission of memory, as seen through the playful and authentic eyes of the children.
一班來自法國小鎮的小學四年級生正籌備他們的話劇,竟意外揭開了二次世界大戰中悲慘的一幕 —— 於1944年納粹大屠殺中44名猶太兒童遭驅逐出境。九歲的孩子們回到了伊齊厄,回到當年那些猶太兒童曾居住過的小屋,在那庭院中上演一齣動人的話劇。在回憶與歷史的交疊中,這些孩子們俏皮真摯的眼眸見証著這美麗的一課。
 
Festival Inquiries
Asia Society Hong Kong Center
Tel:(852) 2103 9511
Email: programhk@asiasociety.org

Co-presented with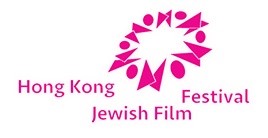 Event Details
1 - 3 p.m.

Asia Society Hong Kong Center, 9 Justice Drive, Admiralty
Register Now
Free admission. Online registration required.
20151115T130000 20151115T150000 Asia/Hong_Kong Asia Society: Kinderlekh《親愛的孩子》 In preparing for a play, a class of fourth graders from a small town in France discovers a tragic episode of the Second World War – the story of 44 children detained and deported in 1944.

For event details visit https://asiasociety.org/hong-kong/events/kinderlekh《親愛的孩子》 Asia Society Hong Kong Center, 9 Justice Drive, Admiralty