Iyengar Yoga for All Bodies
VIEW EVENT DETAILS
International Day of Yoga 2017
Lecture Location: Miller Theatre
---
Online registration will close at 6 pm on June 17, 2017. Walk-ins on the day are welcome and subject to availability.
---
B. K. S. Iyengar has presented Yoga for all bodies — young, old, healthy, sick, injured, flexible and stiff. Not only does Iyengar Yoga cater for all types of physical bodies, it also offers ways of practicing Yoga for the differences in the subtle bodies (mental and emotional bodies). As people are of a different mental and emotional makeup, B. K. S. Iyengar has expertly prescribed Yoga taking into account these differences. This session will demonstrate how Yoga can truly be practiced by everyone.
George Dovas encountered Iyengar Yoga in his native city, Sydney, Australia in 1999. Since then he has continued to faithfully practice and learn the vast teachings of Yogacharya B. K. S. Iyengar. In 2001, he moved to Hong Kong. Now, as a certified Iyengar Yoga teacher and the Director of The Iyengar Yoga Centre of Hong Kong, he teaches Yoga to students of all levels. He also runs a teacher training program. George is the Chair for the Iyengar Yoga Association of Hong Kong (IYAHK) and is also an assessor of teachers seeking Iyengar Yoga certification in South East Asia and China. Annually, he spends one month studying at the Ramamani Iyengar Memorial Yoga Institute (RIMYI) in Pune, India with the Iyengar family. In his former working life, George was a fitness instructor and a business consultant.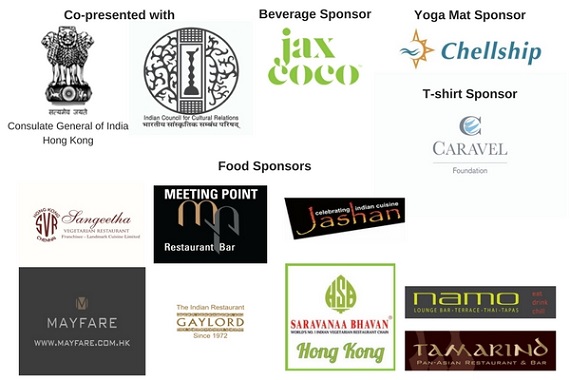 Click here to return to International Day of Yoga 2017 schedule.
Event Details
11:15 a.m. - 12:15 p.m.
Asia Society Hong Kong Center, 9 Justice Drive, Admiralty, Hong Kong
Buy Tickets
Free admission; Online registration required
20170618T111500 20170618T121500 America/New_York Asia Society: Iyengar Yoga for All Bodies

For event details visit https://asiasociety.org/hong-kong/events/iyengar-yoga-all-bodies Asia Society Hong Kong Center, 9 Justice Drive, Admiralty, Hong Kong