Isha Kriya — A Powerful Guided Meditation created by Sadhguru
VIEW EVENT DETAILS
International Day of Yoga 2017
Class Location: Lee Quo Wei Room
Limited yoga mats available. Participants are encouraged to bring their own mats.
Participants are recommended to bring their own towels as changing and shower facilities are not available.
 
Rooted In the timeless wisdom of yogic sciences, Isha Kriya is a simple yet powerful process created by yogi and mystic, Sadhguru. "Isha" means the source of creation and "Kriya" means internal action. Today, for most people, the word "yoga" usually conjures up images of twisting the body into impossible postures. The physical aspect of yoga is only one surface of this multi-faceted science. Yoga is a technology to bring body and mind to the peak of their capabilities — allowing one to live life to its fullest. Isha Kriya is simple and easy to practice. Daily practice of Isha Kriya brings health, dynamism, peace and wellbeing. It is a powerful tool to cope with the hectic pace of modern life.
Sadhguru, a yogi, mystic, poet and visionary humanitarian is a spiritual master with a difference. He is the founder of Isha Foundation, an international non-profit organization which offers yoga programs throughout the world. Sadhguru is the author of New York Times best seller book Inner Engineering — a yogi's guide to joy". He addressed the United Nations on International Day of Yoga 2016. He is a highly sought-after public speaker and has spoken at the World Economic Forum, Oxford Union, Harvard, Google among others. In January 2017, he was awarded the Padma Vibhushan by the Government of India for his contribution to spirituality. 
The session will be guided by Karan Singh, a volunteer with Isha Foundation. Educated in the United States, Karan has worked as in investigative journalist in India before moving to Hong Kong. He has been Editor at the Asian Human Rights Commission and has handled Communications for the Right Livelihood Award, also known as the Alternative Nobel Prize.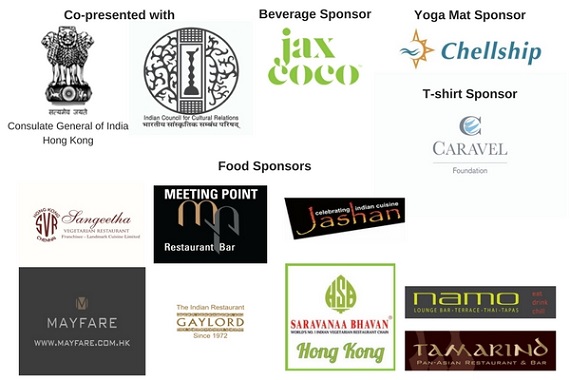 Click here to return to International Day of Yoga 2017 schedule.
Event Details
12:30 - 1:30 p.m.
Asia Society Hong Kong Center, 9 Justice Drive, Admiralty, Hong Kong
Buy Tickets
HK$20/per class; Online registration required
20170618T123000 20170618T133000 America/New_York Asia Society: Isha Kriya — A Powerful Guided Meditation created by Sadhguru

For event details visit https://asiasociety.org/hong-kong/events/isha-kriya-—-powerful-guided-meditation-created-sadhguru Asia Society Hong Kong Center, 9 Justice Drive, Admiralty, Hong Kong