Inside Hong Kong: Art and Identity
VIEW EVENT DETAILS
Asia Society Hong Kong Center and Art Central Education Program Series
Afternoon Discussion with Artists ELAINE YAN LING NG, ALMOND CHU, VIVIAN POON, and CASSIUS TAYLOR-SMITH (Moderator)
Central Harbourfront Event Space, 9 Lung Wo Road
Discussion 12:00nn – 1:00pm
A panel of Hong Kong artist and designers will come together to discuss the nature of their work in the context of Hong Kong's tumultuous past and possible futures. They will discuss the search for a common, or multi-faceted future identity, for the city and identity as artists practicing from Hong Kong. Reflecting on each of their experiences in our city and abroad and how these have influenced their works, the panel will debate the cultural resonance and commentary of their projects – whether in relation to their chosen medium, social and urban issues, collaboration, technology, heritage and memory – in the context of Hong Kong's past and future, as a city of both long-standing heritage and youthful independence.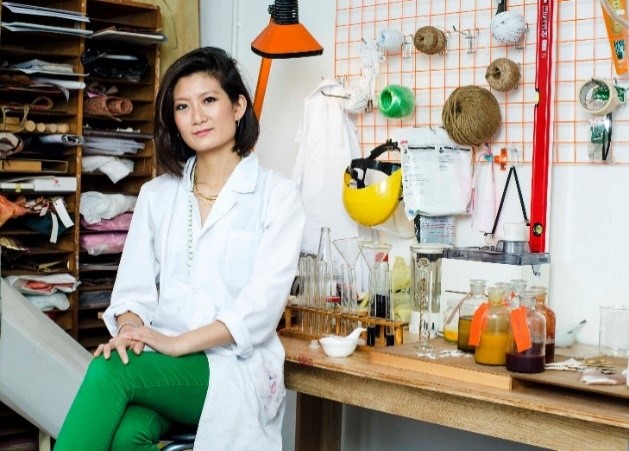 Elaine Yan Ling Ng is a British-Chinese materialologist and multi-media artist, founder of The Fabrick Lab, graduated from Central Saint Martins where she earned her MA Design in Textile Futures with distinction, Ng brings together textiles, electronics, biomimicry, interiors and installations. Ng is a TED fellow and have worked with international design companies with multi design awards, including her latest award Swarovski Designer of Future Award. She is also recipient of Design Trust grant, to work with ethnic minority in China, reinventing the craft heritage. Her magical approach with material has been described by Wired UK as 'The Chinese designer creates materials that move and grow like trees – but faster', and 'techno fairy' by Elle Deco. Her work has been exhibited globally in cities including London, Milan, Basel, Tilburg, Toronto, Paris, and Beijing, etc. Her distinctive art and design research has also been featured in international publications and documented in various books, while her material research has also been invited to present at some of the world most prestige conferences including TED, DOIT and Shape Shifting in New Zealand.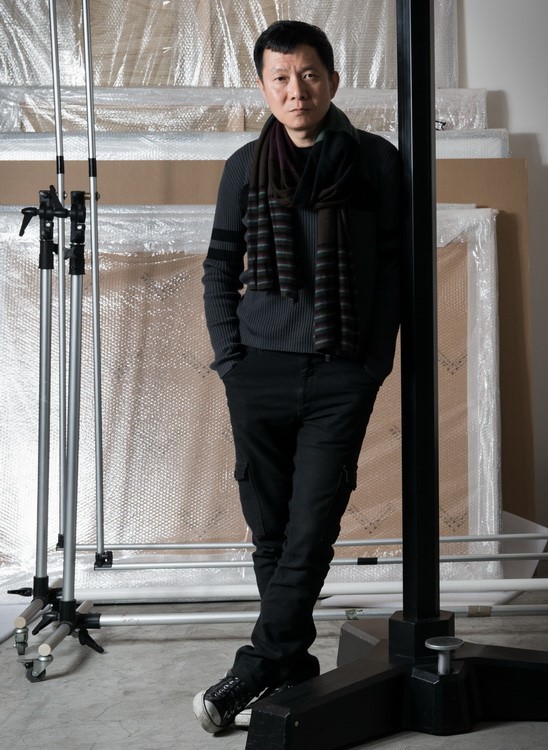 Almond Chu Photographer/artist. Graduated from the Tokyo College of Photography. He set up his own studio in 1993 and work on art and commercial projects. He has been invited to exhibit his work in various countries such as Germany, France, Italy, Denmark, USA, Canada, Russia, Japan, China, Hong Kong, Singapore and New Zealand. Besides, his work has been featured in numerous international publications. In 1993, he was awarded Agfa Fellowship Young Photographer Award by Asian Culture Council (branch of Rockefeller Foundation). In 2004, he was invited to be one of the prominent speakers of the Internationally Literary and Aesthetic Symposium organized by Bonn University and the Art & Exhibition Hall of Deutschland, Germany. In 2005, he founded the art photography organization pH5 Photo Group which focused in promoting art photography in Hong Kong. In 2015, he has been nominated to Prix Pictet. His works have been collected by The Pushkin State Museum of Fine Arts, Moscow; Hong Kong Museum of Art; Hong Kong Heritage Museum; Guangdong Museum of Art, Guangzhou; University Museum and Art Gallery of the University of Hong Kong; OCT Art & Design Gallery, Shenzhen; Osage Gallery, Lee Hysan Foundation, Deutsche Bank Collections; Peninsula Hotel Hong Kong; Mandarin Oriental Hotel Taipei; Hotel LKF; New World Development Co Ltd; Cathay Pacific Airways; Agfa-Gavert (HK) Ltd and private collectors.
Vivian Poon obtained her BA in Fine Arts from The Chinese University of Hong Kong in 2005. Poon creates drawings and paintings, and presents them in impeccable and clever installations. They are subtle renderings of her thorough exploration of complex concepts. The thoughtful process and meticulous technique behind her works are expressed with understated simplicity. Her works have been shown in solo and group exhibitions in galleries in Hong Kong including Mur Nomade (2015), Grotto Fine Art (2014), Osage Gallery (2013), and Gallery EXIT (2012). She is the recipient of the Rise Award at Art Central (2015). Poon is also a Research and Programmes Coordinator at Asia Art Archive. She worked in the Hong Kong Museum of Art from 2010 to 2012 as Assistant Curator II (Modern Art). She was the project researcher (2008) of 'Studies on Cheung Yee' funded by Hong Kong Arts Development Council. Her research interests include art ecology and regional history. As a curator she curated exhibitions such as Here is Where We Meet (Duddell's, Hong Kong, 2015) and Lui Chun Kwong. You are Here, I am Not. From Ho Siu Kee to Kong Chun Hei (Osage, Hong Kong 2010).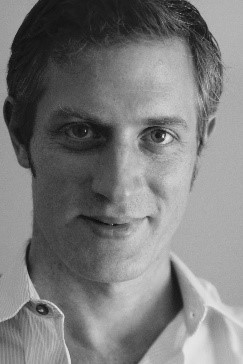 Cassius Taylor-Smith is the Founder of Giant, a specialist consultancy in urban strategy for the development, design and arts industries. Based in Hong Kong since 2010 Cassius provides clients across Asia Pacific, Europe and USA with strategy for urban improvement, design, public arts and communications services spanning corporate, civic and public agendas. As Co-Founder and former Festival Director of Very Hong Kong, he established the city's first multi-site community arts festival in December 2013 across Kwun Tong, Wanchai and Central Waterfront. He has also been responsible for the concept, curation and delivery of Hong Kong's most extensive public art project, Event Horizon Hong Kong, with Turner Prize-winning UK artist, Antony Gormley, and presenters British Council Hong Kong. Having successfully established new precedents for public arts and a renewed use of public space in the city, Cassius is developing new project proposals and continues to dedicate significant time to pro bono causes in arts and design.
Event Details
12 a.m. - 1 p.m.

Central Harbourfront Event Space, 9 Lung Wo Road
Free Admission with any Art Central ticket; Registration not required.