Hamilton's America
VIEW EVENT DETAILS
Documentary Screening 
Drink Reception 6:30pm 
Screening 7:00pm
Conversation: 8:30pm
Close 9:30pm
---
Hamilton's America is the Peabody Award-finalist documentary film that brings history to vivid life through the lens of Lin-Manuel Miranda's pop culture phenomenon, Hamilton.  The story of Alexander Hamilton is most remembered for its dramatic conclusion, which saw Hamilton killed in a duel by Vice President Aaron Burr.  But the full story of this political genius – a poor immigrant who built himself up from nothing to become one of America's most vital architects – has largely been forgotten by history… until now. The documentary, Hamilton's America, delves deep into history by combining footage of the staged show, cast-led field trips to historic locations, and interviews with experts and prominent personalities (including Presidents Barack Obama and George W. Bush, Jimmy Fallon, Stephen Sondheim, Nas, and many more).
Hamilton's America is produced by the Emmy® and Academy Award®-winning company, RadicalMedia. The film premiered at the New York Film Festival to rave reviews before airing on PBS in October, 2016.
This evening program will begin with a short introduction by Sammi Cho, Chief Administrative Officer Asia Pacific Region & Chief Executive Hong Kong Branch, BNY Mellon.
This screening will be followed by a discussion with the film's Director and Producer, Alex Horwitz, who will be in conversation with Asia Society Hong Kong Center's Executive Director S. Alice Mong.
If you are unable to attend on July 4, please check out the screening on June 26.
---

Alex Horwitz is a director, writer, editor, and producer with experience on films large and small.  He directed and produced Hamilton's America, the Peabody Finalist documentary that explores America's founding through the creation of Lin-Manuel Miranda's Hamilton.  Alex's work as a writer/director includes a commercial short film starring Blue Man Group and Alice Jacobs is Dead, which won Best Horror Film at the San Diego Comic-Con. He edited and directed second unit on The Legend of Hallowdega, a short by renowned filmmaker Terry Gilliam.  Alex also edited Joe Berlinger's acclaimed feature documentary, Whitey.  He graduated from Wesleyan University, after which he worked as an assistant for director Julie Taymor before learning the ropes of film production with jobs on the Spider-Man and Bourne franchises, as well as Martin Scorsese's Shine a Light.  He is currently directing a documentary about self-driving cars.  He lives in New York City with his wife and two sons.
---

S. Alice Mong is Executive Director of Asia Society Hong Kong Center. She was previously based in New York for almost a decade in the non-profit sector, as Director of the Museum of Chinese in America and Executive Director of the Committee of 100, a Chinese-American non-profit membership organization. Ms. Mong began her career at the Ohio Department of Development, and later became Managing Director of the Ohio Office of East and Southeast Asia based in Hong Kong. (Moderator). 
Sponsored by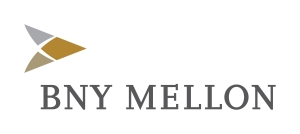 Event Details
6:30 - 9:30 p.m.
Asia Society Hong Kong Center, 9 Justice Drive, Admiralty, Hong Kong
Buy Tickets
Asia Society Members/AmCHam Members $100; Non-members $150

Add to Calendar
20180704T103000
20180704T133000
UTC
Asia Society: Hamilton's America
Asia Society Hong Kong Center, 9 Justice Drive, Admiralty, Hong Kong
---