In a Grain of Rice: Food & Culture for South & Southeast Asia (Morning Session)
VIEW EVENT DETAILS
No Country: Contemporary Art for South and Southeast Asia Programs
Full-day Program
Registration: 10:00 am
Morning panel discussions: 10:15 am – 12:45 pm
Afternoon food tasting & cooking demonstrations: 1:00 – 5:00 pm
Are you what you eat, or do you eat what you are? People connect to their cultural or ethnic groups through food. In South and South East Asia, where eating is often a social activity, what and how you eat not only dictates the nutritional value of food, but also reflects social and personal identity. Using rice, the staple food for the region as a starting point, scholars, artists, writers, and culinary experts come together in this two-part program to take a sociocultural look at food as a medium connecting Asia, a conduit bringing families and cultures together, a vehicle that illuminates culture and creativity, and a chronicle that registers the heritage and changing traditions of the region.
Speakers for morning session:
• Tony Cheng, CEO & Founder, Drawing Room Concepts
• Sidney Cheung, Chairperson, Department of Anthropology, Chinese University of Hong Kong
• Peter Cuong Franklin, Executive Chef & Partner, Chôm Chôm
• Rochie Cuevas, Post-doctoral Fellow, Grain Quality and Nutrition Center and Postharvest Center, International Rice Research Institute (IRRI)
• Michael Leung, Founder & Creative Director, HK Honey
• Yoshiko Nakano, Associate Professor, Department of Japanese Studies, University of Hong Kong
• Daisy Tam, Research Assistant Professor, Department of Humanities and Creative Writing Hong Kong Baptist University
 
Afternoon cooking demonstrations feature*:
• Rice tasting with IRRI
• Asian street food tasting
• Seafood Laksa by Andy Cheng, Lobby Chef of The Peninsula Hong Kong
• Hainan Chicken Rice demonstration by Tony Cheng
• Shrimp & pork rice paper roll by Peter Cuong Franklin
• Hakka tea cake demonstration by Tsoi Yuen Village residents
*subject to change
Full program rundown will be announced in January 2014 at www.asiasociety.org/hong-kong
---
Speaker Biographies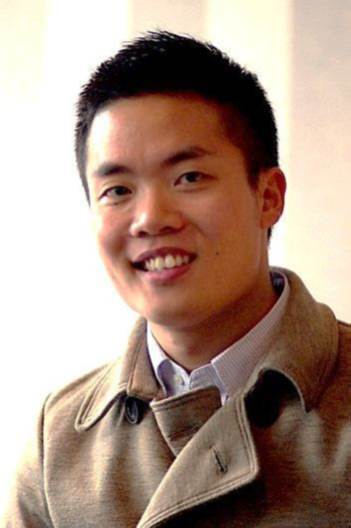 Tony Cheng, CEO and founder of Drawing Room Concepts (DRC), started his culinary business in 2009 when he opened The Drawing Room Restaurant. Today, DRC owns and manages eight restaurants across six concepts, including AMMO, Hainan Shaoye, Le Salon Restaurant et Croissanterie, Made in HK, SHIOK and The Drawing Room.
Tony's devotion to cooking and hospitality started at the age of 14 when he made roast chicken for his friends. He developed his interest professionally at Le Cordon Bleu Culinary School in London while studying Bachelor degree in Economics at University College London. After graduation, he joined PricewaterhouseCoopers and Macquarie, where he learnt the financial expertise of managing a business.
In 2008, he finally decided to follow his passion and committed himself to the restaurant business. He worked as Chef de Partie at RistoranteAll'Oro in Rome, which was headed by Michelin-starred chef, Riccardo di Giacinto.After returning to Hong Kong, he met his mentor-and-friend Chef Roland Schuller at Aspasia. With his enhanced culinary skills, Tony teamed up with Schuller and started The Drawing Room in 2009.
Apart from being a restaurateur; Tony is also a popular celebrity chef who has been featured in various cookbooks and journals and has hosted various cooking shows such as NOW TV's Chef Corner & RTHK's Food & Culture.
Sidney C. H. Cheung received his anthropological training in Japan, and is currently Professor and Chairperson of the Department of Anthropology in The Chinese University of Hong Kong. He has carried out field research in Japan, Hong Kong, mainland China, Southeast Asia and Louisiana, and published his research on visual anthropology, anthropology of tourism, cultural heritage, food and identity in journals such as: Visual Anthropology, International Journal of Heritage Studies, Annals of Tourism Research, Traditional Dwellings and Settlements Review, MUSEUM International, Asian Studies Review, etc.; and his co-edited books include Tourism, Anthropology and China (White Lotus 2001), The Globalization of Chinese Food (Routledge Curzon and University of Hawaii Press 2002), Food and Foodways in Asia: Resource, Tradition and Cooking (Routledge 2007), and The Conference Proceedings of Foodways and Heritage : A Perspective of Safeguarding Intangible Cultural Heritage (Department of Anthropology, CUHK and Hong Kong Heritage Museum, LCSD-HK (2013). Besides academic publications, he also wrote several Chinese popular books --《漁翁移山 (Ethnography of Local Hong Kong Freshwater Fish Farmers)》(2009), 《公路上的廚師 (Chefs on the Road)》(2009) and《上環印記 (Sheung Wan)》(2012) which are expected to bring anthropological perspectives to the general public.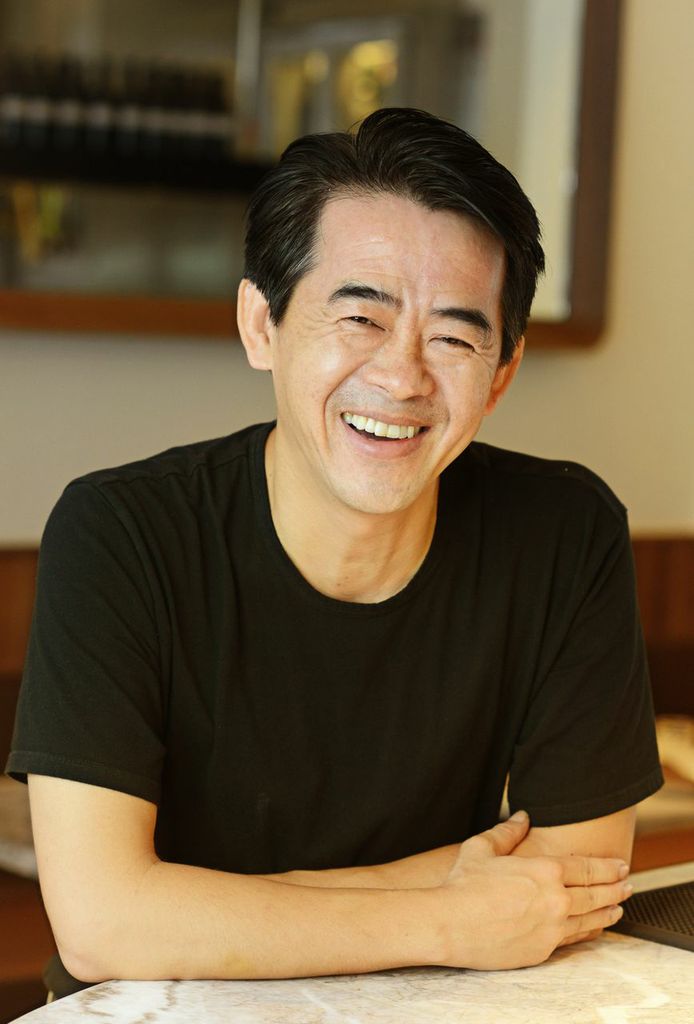 As the Executive Chef and Partner at Chôm Chôm, Peter Cuong Franklin marries his Vietnamese background, French culinary training and Western education to create a bar and kitchen that celebrates Vietnam's street food and beer drinking traditions. Born in a small village outside of Dalat in Central Vietnam, Peter was deeply affected by war. As a teenager, he escaped as a refugee and was adopted by an American family in Chicago. Peter worked hard, and despite his initial lack of English language skills, excelled in school and was accepted to the prestigious Yale University. Peter worked as an investment banker for Morgan Stanley after graduating, but left in 2008 to pursue his passion for the culinary arts at Le Cordon Bleu, which led him to train in some of the best kitchens in the world, including Caprice in Hong Kong, Alinea and Next in Chicago and Nahm in Bangkok. In 2011, Peter opened Chôm Chôm as an intimate private kitchen in Hong Kong's Soho district. Two years later, and after much success, Peter partnered with Black Sheep Restaurants to revamp Chôm Chôm in its new Peel Street location as a Vietnamese Bia Hoi bar reminiscent of busy street corners of Hanoi where locals drink fresh beer with street food..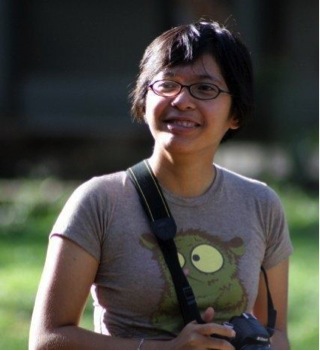 Rosa Paula "Rochie" Cuevas specializes in rice grain quality characteristics, specifically on textural attributes that affect the mouthfeel of cooked rice. She also looks into the grain components associated with these textural attributes and into finding ways to quantify the parameters that describe texture.
Rochie began her career at the International Rice Research Institute in 2002, conducting molecular biology experiments in the screenhouses of Plant Breeding, Genetics, and Biotechnology (PBGB). After this brief stint in molecular biology, she worked as a quality assurance supervisor at the Antonina Industrial Corporation. There she was exposed to the importance of quality in food manufacturing. She brought her interest in food quality when she returned to IRRI in 2004 at the Grain Quality and Nutrition Center (GQNC) where she began learning how to characterize starch structure.
 
Michael Leung is a designer, beekeeper and urban farmer. He focuses on socio-cultural and environmental projects that are inspired by people's behaviours and the Hong Kong context and urban environment. His work ranges from conceptual objects for people who have passed away to urban agriculture projects such as HK Farm.
Michael is the founder and creative director of HK Honey - an organisation of Hong Kong beekeepers, artists and designers that aim to communicate the value of bees and benefits of locally produced honey. He is also the co-founder with Martin Cheung of Shanghai Street Studios – a creative platform that engages the Yau Ma Tei community through creative and socio-cultural projects.
 
Yoshiko Nakano is an Associate Professor in the Department of Japanese Studies at the University of Hong Kong. Her research and teaching interests include intercultural communication, media, and the globalization of popular culture. When she came to Hong Kong in 1997 having grown up in Kawasaki and spent a decade in Washington, D.C., she was struck by one thing: the proliferation of things Japanese and, especially, the deep affection middle-aged and older people held for their made-in-Japan rice cookers. So she conducted oral history interviews with users, distributors and makers of rice cookers in Hong Kong and Japan, uncovering a story of globalization and innovation in which Hong Kong played a major role. The results were published in her 2009 book, Where There Are Asians, There Are Rice Cookers: How "National" Went Global via Hong Kong.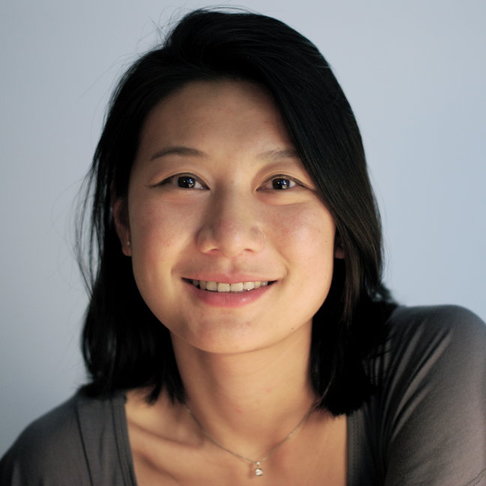 Daisy Tam is currently a Research Assistant Professor at the Department of Humanities and Creative Writing at the Hong Kong Baptist University. She received her Ph. D in Cultural Studies from Goldsmiths, University of London and MA in Comparative Literature from University College London (UCL). Her research interests include the political economy of food culture, waste, ethics, everyday life, community and migrant workers. She is actively involved in several food related projects which include promoting urban farming and setting up a vertical vegetable garden at Baptist University. Her publications include "Inextricable Aesthetics" in That's What a Chameleon Looks Like. Contesting Immersive Cultures Herbert von Halem Verlag, Cologne (2010); "Dancing in the Streets of Shanghai" (在上海街頭跳舞, 2011); "On Collective Memory and Identity" (家常便飯, 2010) in Journal of Local Discourse (本土論述); "Food Journeys", in special issue of Food, Culture and Society (co-edited with Nicola Frost); "Experience Design" in Digital Experience Design: Ideas, Industries, Interaction Intellect Books 2008.
="font-size:>Andy Cheng has worked in the restaurant business for over 20 years. In 1980, he started his apprenticeship in a local restaurant, and joined Holiday Inn Harbour View as Junior Cook. He was promoted to Senior Cook B within 6 years.
He left Holiday Inn Harbour View in 1986 and set up the Village Restaurant in Stanley. Five years later, he assisted in setting up another restaurant in Stanley, the former Tables 88.
Andy joined The Peninsula in 1996 as The Lobby Sous Chef, and was then promoted to The Lobby Chef in 2000.
Andy specializes in international cuisine and he enjoys travel. He has been to France, Italy, Switzerland, United States, Japan and Thailand, and whenever he travels, he loves to visit local restaurants and explore new cooking ideas. He also has a great passion for photography.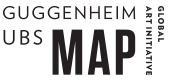 No Country: Contemporary Art for South and Southeast Asia is jointly organized by Asia Society Hong Kong Center and the Solomon R. Guggenheim Foundation, New York, and is a cultural engagement of UBS.
Culinary Partners: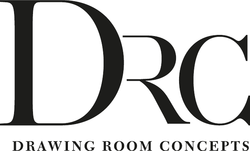 ---
All participants grant Asia Society Hong Kong Center a non-exclusive, royalty-free, perpetual, transferable, irrevocable right to use, reproduce, publish and display their image and voice, and any reports, imagery, videos, or other copyright material, provided for or resulting from the sessions, throughout the world in any media, including the right to sub-license to others, including The Solomon R. Guggenheim Foundation, at ASHK's discretion.
Event Details
10:15 a.m. - 12:45 p.m.
9 Justice Drive, Admiralty, Hong Kong
Buy Tickets
Free admission for morning session; Online Registration Required