The Gett: The Trial of Viviane Amsalem 《難婚難解》
VIEW EVENT DETAILS
The 16th Hong Kong Jewish Film Festival
The 16th Hong Kong Jewish Film Festival Screening
Screening: 7:00pm
(Screened as a single purchase with My Mayim)
The Gett: The Trial of Viviane Amsalem
《難婚難解》
Directed By Ronit and Shlomi Elkabetz
115 mins | France, Israel and Germany | 2014 | Drama | Hebrew, French and Arabic with English subtitles
There will be a Q & A session with Osnat Sharon, head of Yad L'isha, the leading organisation in Israel for Agunot (wives refused a divorce by their husbands).
The trial story of Viviane's five year fight to obtain her divorce in front of the only legal authority competent for divorce cases in Israel, the Rabbinical Court. Viviane faces the uncompromising attitude of her husband, who refuses the divorce (gett) even though they've been separated for years.
現今我們看婚姻比以前開放,倘若夫妻性格不合,離婚也不是個大問題。然而獲得金球獎最佳外語片提名的《難婚難解》卻告訴我們,在世界某些角落,婚姻自由來得並不容易。
故事發生在以色列,主角薇薇安. 阿姆薩姆和丈夫伊萊莎相處不歡,希望離婚,但隨即遭到伊萊莎多番阻撓。伊萊莎漠視拉比法院,即以國唯一辦理離婚的合法機構之要求,多番不出席應訊;到後來即使被勒令出庭,他依舊拒絕跟分居多年的阿姆薩姆離婚。擾擾攘攘,審判過程一拖再拖,最後輾轉拖了五年。歲月不饒人,不論是阿姆薩姆還是她的法律團隊,皆打擊甚大,身心俱疲。
導演以嫻熟的手法,將女主角如何受壓以及其後的心理變化,鉅細無遺的呈現於觀眾面前,此舉除了希望讓觀眾看得更投入外,亦希望藉此引起更多人對女權議題的關注。
AWARDS:
Best Film & Best Supporting Actor: Israeli Academy Awards
Directors' Fortnight, Cannes 2014

SUBMISSION:
Israel's official submission for the Best Foreign Language Oscar

REVIEW:
"an emotionally charged powder keg" 

 
Festival Inquiries
Asia Society Hong Kong Center
Tel:(852) 2103 9511
Email: programhk@asiasociety.org

Co-presented with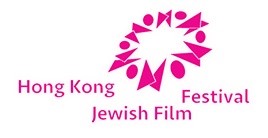 Event Details
7 - 9 p.m.

Asia Society Hong Kong Center, 9 Justice Drive, Admiralty
Buy Tickets
HK$90 General ticket; HK$80 Full-time Students/ Seniors
20151119T190000 20151119T210000 Asia/Hong_Kong Asia Society: The Gett: The Trial of Viviane Amsalem 《難婚難解》 The trial story of Viviane's five year fight to obtain her divorce in front of the only legal authority competent for divorce cases in Israel, the Rabbinical Court.

For event details visit https://asiasociety.org/hong-kong/events/gett-trial-viviane-amsalem-《難婚難解》 Asia Society Hong Kong Center, 9 Justice Drive, Admiralty