The Forgers of History《歷史鑄煉師》
VIEW EVENT DETAILS
The 16th Hong Kong Jewish Film Festival
The 16th Hong Kong Jewish Film Festival Screening
Screening: 5:25pm
(Screened as a single purchase with Crossing the Line 2)
The Forgers of History《歷史鑄煉師》
Directed By Michaël Prazan
62 mins | France | 2015
Almost 70 years after the liberation of the Nazi extermination camps, some anti-semites continue to deny the planned execution of the Jews by the Nazis. According to French historian Annette Wieviorka, the issue lies in the fact that following the war, many survivors did not wish to speak of their experience, or were simply silenced. This opened the doors to past perpetrators, collaborators, or anti-Communist extreme rightists, to fill the silence with denials and their versions of history.
It took twenty years, at the Eichmann Trial in Jerusalem, to finally hear the testimony of 111 survivors. Nevertheless, despite the facts, deniers are still prevalent, focusing on technicalities of the Final Solution; and today, accusing Israel of having "invented" the Shoah to serve its own interests. Riveting and disturbing, this important documentary focuses on the evolution of different anti-Semitic tendencies.
Michaël Prazan is best known for his book and documentary Einsatzgruppen: les commandos de la mort.
在解放納粹軍的猶太集中營近七十年後,仍有一班反猶太主義者否認納粹軍所作的暴行。據法國歷史學家 Annette Wieviorka 所言,在戰後的生還者並不願意憶述當時的經歷,又或被消音滅聲。這令到那時的肇事者、共謀者、或極端右翼反共產主義者有空間淹沒當時真實的歷史。
花了20年,阿道夫‧艾希曼終於在耶路撒冷接受審判,當中傳召了111位生還者的證供。然而,仍有許多人只關注於「最終解決方案」的技術性問題,認為大屠殺只是以色列來達到其目的之「發明」,以圖為醜陋的歷史開脫。
這部記錄片展示了不同種類的反猶太意識,既令人驚奇,更令人震慄。
 
Festival Inquiries
Asia Society Hong Kong Center
Tel:(852) 2103 9511
Email: programhk@asiasociety.org

Co-presented with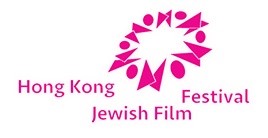 Event Details
5:25 - 7:25 p.m.

Asia Society Hong Kong Center, 9 Justice Drive, Admiralty
Buy Tickets
HK$90 General ticket; HK$80 Full-time Students/ Seniors
20151115T172500 20151115T192500 Asia/Hong_Kong Asia Society: The Forgers of History《歷史鑄煉師》 Riveting and disturbing, this important documentary focuses on the evolution of different anti-Semitic tendencies.

For event details visit https://asiasociety.org/hong-kong/events/forgers-history《歷史鑄煉師》 Asia Society Hong Kong Center, 9 Justice Drive, Admiralty