Flow for Freedom with May Nogoy
VIEW EVENT DETAILS
International Day of Yoga 2017
Class location: Landscape Terrace
Limited yoga mats available. Participants are encouraged to bring their own mats.
Participants are recommended to bring their own towels as changing and shower facilities are not available.
---
Online registration will close at 6 pm on June 17, 2017. Walk-ins on the day are welcome and subject to availability.
---
Flow for Freedom is an empowering heart-based practice accessible to all focalizing on unifying yogic breath with asana embodiment for the purpose of knowing ourselves on a deeper level accessing infinite potential where we feel absolutely free. With skillful fine tuning in the body and mind, we can connect with our true nature resulting in a struggle-free life. The session will begin and end with chanting for vibrational unification within our local and international kula in celebration of this joyous event. Through a spiritual practice, together may we seek sustainability of humanity with acts of courage, attention, charity, and above all, peace.
May Nogoy is an earth loving visionary that has been studying with yoga masters and healers since 1997, and teaching since 2001. May's heart-centered and alignment-based yoga classes she calls Flow for Freedom cultivates compassion, healing and empowerment ultimately leading to total relaxation. May teaches yoga and meditation for private and corporate clients, as well teen yoga for HKIS. Beyond the mat, she serves up SOULTRAINS wellness events and collaborative conscious gatherings. May is the program director of IRIS: Your Escape, an outdoor yoga and wellness festival in Hong Kong. Now in its 3rd year, May's offers free Sunday YogaPOP (People of the Public) classes serving to support teachers and domestic helpers. She is also co-founder of an all women's transformational camping retreat in nature called The Garden Gathering which offers a sacred space for sharing wisdom serving sustainability for Women's Wisdom, culture, ancestry, Mother Earth, and life survival skills.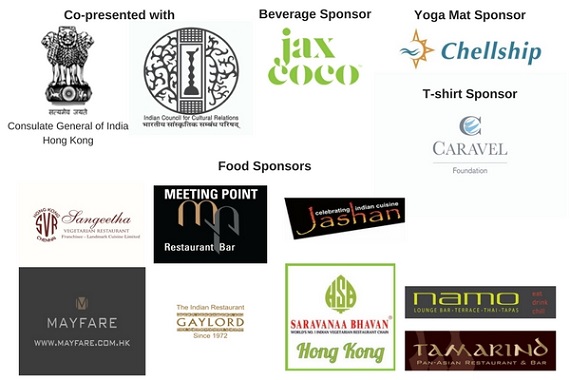 Click here to return to International Day of Yoga 2017 schedule.
Event Details
11:15 a.m. - 12:15 p.m.
Asia Society Hong Kong Center, 9 Justice Drive, Admiralty, Hong Kong
Buy Tickets
HK$20/per class; Online registration required
20170618T111500 20170618T121500 America/New_York Asia Society: Flow for Freedom with May Nogoy

For event details visit https://asiasociety.org/hong-kong/events/flow-freedom-may-nogoy Asia Society Hong Kong Center, 9 Justice Drive, Admiralty, Hong Kong