The Flexibility of the Non-for-profit Art Organization
VIEW EVENT DETAILS
Asia Society Hong Kong Center and Art Central Education Program Series
Afternoon Discussion with COSMIN COSTINAS, CHRISTINE LI, DOMONIQUE CHAN, YOU YANG and MIKALA TAI
Central Harbourfront Event Space, 9 Lung Wo Road
Discussion 12:00nn – 1:00pm

This panel addresses the role of the not-for-profit organization in contemporary Asian art. These small but nimble organizations play critical roles in the discourse of contemporary art through their programs. This discussion features four leading not-for-profit organizations within the region as they address the roles they play within the ecology of the contemporary Asian art world. There is a responsiveness, flexibility and criticality to our organizations that enable us to operate in a much different manner than a museum. In contemporary Asian art we are have been clear leaders when museums have struggled to maintain a sense of longevity and the commercial world has had little focus on displaying consistent clear critical exhibitions.
Cosmin Costinas is the Executive Director of the Para/site Art Space, Hong Kong's leading non-profit organisation dedicated to contemporary visual art. He was born in Satu Mare, Romania in 1982. His was previously curator of BAK in the Netherlands; co-director of the 2010 Ural Industrial Biennial of Contemporary Art, ; and editor of the magazine documenta 12. Major exhibitions include Taiping Tianguo: A History of Possible Encounters: Ai Weiwei, Frog King Kwok, Tehching Hsieh, and Martin Wong in New York for Para/site (2012); Spacecraft Icarus 13. Narratives of Progress from Elsewhere and In the Middle of Things for BAK (2011), and I, the Undersigned, a touring exhibition at the Institute of International Visual Arts in London, the Lunds Konsthall in Lund, tranzit+display in Prague, and Württembergischer Kunstverein in Stuttgart (2010–2011).
Christine Li is the Director of Spring Workshop, Hong Kong. She graduated from the University of Hong Kong with a degree in Fine Arts (Art History) and Comparative Literature, and completed de Appel Curatorial Programme in 2009. She was involved with the research and project management of the international contemporary art and research project FORMER WEST between 2011-2012 and was the co- curator for the 3rd FORMER WEST Research Congress, Part One: Beyond What Was Contemporary Art in Vienna (2012). Her curatorial projects include: The Goethe- Institut's Pyongyang Reading Room: Between Object and Shadow, Goethe-Institut Amsterdam, 2013; A Map of Misreading, TENT, Rotterdam, 2012; Icarus 13: Cinematic Narratives from Elsewhere, BAK, Utrecht, 2011; Prologue – Speculations on the Cultural Organisation of Civility, SKOR and various locations, Amsterdam, 2010; Not Yesterday, Not Tomorrow, Cable Factory, Helsinki, 2009; and Weak Signals, Wild Cards, De Appel, Amsterdam, 2009. 
Dominique Chan is head of Gallery & Exhibition for the Asia Society Hong Kong Center and responsible for the public art installations and exhibitions in the Chantal Miller Gallery. Chan has brought a diverse range of acclaimed exhibitions to Hong Kong, including Transforming Minds: Buddhism in Art (2012), Light before Dawn: Unofficial Chinese Art 1974-1985 (2013), Guggenheim's No Country: Contemporary Art for South and Southeast Asia (2013), Light and Shadows: Caravaggio – The Italian Baroque Master (2013-2014), It Begins with Metamorphosis: Xu Bing (2013-2014) and Temple, Scrolls, and Divine Messengers: Archaeology of the Land of Israel in Roman Times (2014-2015). Chan was the recipient of a Hong Kong Arts Development Council 2013/14 Hong Kong International Scholarship to join the Clore Leadership Program in the United Kingdom, during which he was seconded to Tate Modern in London.
You Yang joined Ullens Centre of Contemorary Art in 2011, becoming Deputy Director in 2012. His main responsibilities include enhancing the Center's long-term growth and building its audience through special projects, public relations, and marketing. He works particularly on UCCA's communication strategy, social media positioning, image development, and messaging, overseeing communication with domestic and overseas media as well as with the general public. Prior to joining UCCA, You Yang was the marketing director of the Chinese-language version of Time Out Beijing and the deputy general manager of the China International Gallery Exposition (CIGE), the first large-scale contemporary art fair in China. In 2010 and 2011, he also served as Asia consultant for the ART ASIA art fair in Miami, Florida.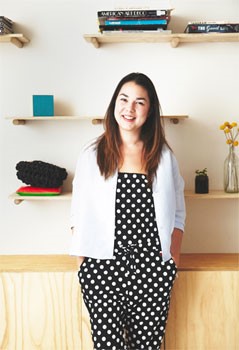 Mikala Tai is the Director of 4A Centre for Contemporary Asian Art, Sydney. She is a curator, researcher and academic specialising in contemporary Asian art and Australian design, who over the past decade has collaborated with local, national and international organisations to strengthen ties between Australia and Asia. Curatorial projects include Closing The Gap: Contemporary Indonesian Art (2011) at Melbourne International Fine Art (MIFA) when she was director; Yang Yongliang (2009) at 45 Downstairs, Melbourne; public programs for Swimming in Sand; Growing Rice under an Umbrella (2014) at No Vacancy Gallery, Melbourne; project managing Common Threads (2015), a project initiated by the Council of Textile and Fashion Industries of Australia (TFIA) to strengthen the relationship between Australian fashion and textiles and Hong Kong; and leading VIP Tours to Art Basel Hong Kong, Art Dubai and Sharjah Biennale. (Moderator)
Event Details
12 a.m. - 1 p.m.

Central Harbourfront Event Space, 9 Lung Wo Road
Free Admission with any Art Central ticket; Registration not required.
20160325T000000 20160325T130000 Asia/Hong_Kong Asia Society: The Flexibility of the Non-for-profit Art Organization Afternoon Discussion with COSMIN COSTINAS, CHRISTINE LI, DOMONIQUE CHAN, YOU YANG and MIKALA TAI

For event details visit https://asiasociety.org/hong-kong/events/flexibility-non-profit-art-organization Central Harbourfront Event Space, 9 Lung Wo Road
---