Finding Alice
VIEW EVENT DETAILS
Multi-media Outdoor Evening Concert
Reception at 7:00 pm
Concert at 7:30 pm
Close at 9:00 pm
A multi-media, classical music representation of the original children's classic - Alice's Adventures in Wonderland.
Engaging 13 musicians and 12 creatives this summer, at the artistic and intellectual hub of Asia Society Hong Kong Center, Finding Alice will be staged as Music for Community (MfC)'s annual flagship free-entry production brought to a large group of young people MfC wishes to inspire. 
13 scenes are extracted from the original Lewis Carroll literature, represented by excerpts of classical pieces to be played by strings and winds ensembles, alongside choreography and visual projection. Finding Alice transcends substance from art to imagination, old wisdoms to childhood inspirations. It is an unconventional way of approaching classical music: rather than chasing the thoughts of composers in the past, the divine sophisticated language of music is used to tell a story from another world and time. 
*Seats are very limited; each Asia Society member is eligible for 2 tickets on a first-come-first-served basis. Ticket redemption begins July 2, 2014 online
**Outdoor amphitheatre seating, casual attire is recommended

Creative Crew
Music Director: Anna Lo
Producer: Annie Liang
Multi-media Developer: Cheryl Ng
Technical Control: Jon Lee
Project Administration: Karen Mok
Stage & Props Design: SCAD Savannah College of Art & Design
Graphic Design: Andrew Choi 
Musicians
Vivian Yau – Soprano
Beverly Leung – Piano
Samuel Bin – First Violin
John Wong – Second Violin
Lam To Shing – Viola
Vincent Leung – Cello
Artemis Cheung – Clarinet
Zakiyyah Wahab – Oboe
So Lo Ling – Bassoon
Marco Fong – French Horn
Chester Leung – Piano
Dulcia Chang – Piano 
Raphael Tang - Flute
Samson Peng - French Horn
 



Dance Trio
Cheryl Ng
Adelaide Leung
Adi Cheng

 

 

 

 

 

 

 

 

 
Vivian Yau (Soprano) was born in Hong Kong and has been studying at Wells Cathedral School in UK as a specialist singer since 2012. In the 2010 Llangollen International Musical Eisteddfod, Vivian was the champion of Vocal Solo for under 15. And In the 2011 Hong Kong Schools Music Festival, Vivian won the prestigious Miss Barbara Fei Vocal Scholarship. In the same year, Vivian was selected Young Music Maker by Radio Television Hong Kong (RTHK). Vivian is passionate about sharing her music with different audiences; she has given master classes to young children, and has appeared in various charity events over the years. Vivian has decided to pursue her music career at the Juilliard School in New York this August.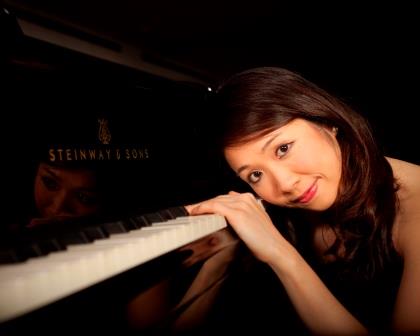 Beverly Leung (Piano) discovered her passion for music at age four and was trained at the Academy for Performing Arts under the guidance of Ms. Nancy Loo, and later worked extensively on her Artist Diploma with world-renowned pianist and distinguished Professor Lee Kum Sing at the Vancouver Academy of Music. It has been written of her as a pianist, "the music combined with honesty, sensitivity and simplicity." She has given solo and orchestral performances throughout China, Serbia, Austria, Italy, Canada and USA. Beverly has a deep passion for chamber music. In 2011 she became a founding member of the quartet "The Affectionato" and made a highly successful debut concert for the BC Cancer Foundation. The same year, she did a shooting collaborating with the CBC Television to demonstrate the relationship between human brain and music.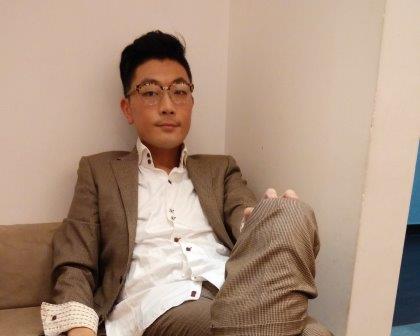 Samuel Bin (First Violin) was the concertmaster of Pro Arte Orchestra of Hong Kong from the 2008-2009 season and is a scholarship recipient with the orchestra. As an active orchestral musician, he is currently a violinist of the City Chamber Orchestra of Hong Kong and performed with the Hong Kong Philharmonic Orchestra. He has been selected to perform with renowned pianist Lang Lang and has worked with some of the greatest teachers in Asia. He continues to study music while travelling between his busy schedule.
John Wong (Second Violin) received his Bachelor of Music Degree from Hong Kong Academy for Performing Arts. He also obtained Associate and Licentiate Diplomas in Violin Performance from Trinity College London in 2004 and 2006. As young as eight years old, John began serving God and the community by playing as a first violinist in the Kowloon City Baptist Church Orchestra. He is a first violinist in the Pro Arte Orchestra of Hong Kong and has been admitted to the Asian Youth Orchestra in 2012. John has played in orchestra visits to Austria, UK, Japan, Taiwan, Beijing, Shanghai, Hohhot, Shenzhen and Macau and contributes his time and effort to many charity activities in Hong Kong. John won various prizes throughout the years in the Hong Kong Schools Music Festivals and has been named Hong Kong Young Musician of the Year.
 
Artemis Cheung (Clarinet) is a student of Andrew Simon, the Principal Clarinet in Hong Kong Philharmonic Orchestra. After one year of reading music at in Chinese University of Hong Kong, Artemis decided to concentrate on music performance at the Hong Kong Academy for Performing Arts. Artemis takes part in different orchestras in Hong Kong. As a principal clarinet, she has participated in Hong Kong Youth Symphonic Orchestra, City University Philharmonic Orchestra and Music Summer Orchestra, and the Asian Youth Orchestra 20th Anniversary Outreach Program. She is now graduating from HKAPA and is accepted to the Master of Music program by Manhattan School of Music and Mannes College The New School for Music.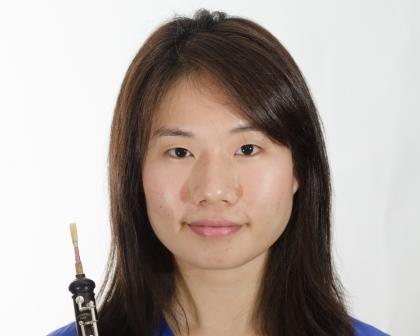 Zakiyyah Wahab (Oboe) began learning the oboe from Mr. Yiu Song-lam when she was 12. She graduated from The University of Hong Kong and is currently majoring in oboe performance at The Hong Kong Academy for Performing Arts. Zakiyyah has attended masterclasses of Hélène Devillenueve, Thomas Indermuehle and Christian Wetzel. She has played in a number of orchestras, including the Union Philharmonic Orchestra of HKU and SAR Philharmonic Orchestra.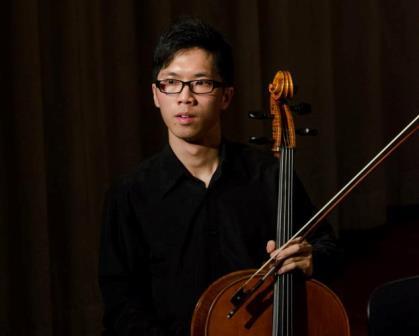 Vincent Leung (Cello) is currenting pursuing his Bachelor of Music (Hon) Degree at HKAPA with Professor Ray Wang. He studied with Ms. Monica Su in his earlier years as a student in the Academy Junior Music Programme. He was recipient of various scholarships including the Breguet Trey Lee Scholarship in Pursuit of Musical Excellence, the Stella & Bryan Carter Music Scholarship, and the Excel String Quartet Scholarship. Vincent is active chamber musician and has performed in masterclasses given by the Shanghai String Quartet, the Endellion String Quartet and Pederecki String Quartet. He was a member of the Nova Ensemble and Abeille String Quartet. He participated as a member of the local cello ensemble Cellistra, and has toured with the Academy Junior Chamber Orchestra in Shanghai, Hangzhou   and Shenzhen under the baton of Professor Wang Jiayang. In 2013 he had the opportunity to work with renowened conductor Lorin Maazel in an open rehearsal at a Hong Kong Phiharmonic Orchestra programme "Share the Stage", he has also worked with conductors such as Trevor Pinnock, Anthony Hermus, Nicholas Kok, and Alan Cumberland.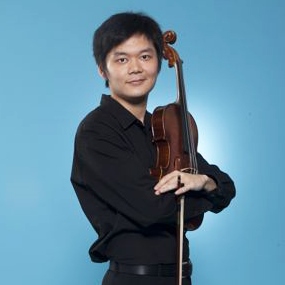 Lam To Shing (Viola) started playing viola in the Hong Kong Music Office at age 6 and achieved the ABRSM grade 8 at the age of 16. Lam studied in Hong Kong Academy of Performing Arts since 2003 as a viola performance major and obtained the Diploma of music and Bachelor of Music. Lam worked as a violin and viola teacher in Hong Kong Children strings from 2010-12 and Hong Kong Music Office from 2009 until now and has joined the City Chamber of Hong Kong as the viola tutti in June this year. Growing up, he participated in orchestras including Kowloon Youth Orchestra, Hong Kong Youth Orchestra, Hong Kong Junior Chamber Ensemble, Hong Kong Youth Symphony Orchestra and Macau Youth Orchestra; and as the guest tutti of orchestras like Grandmaster Orchestral Music Society, HKMA Orchestra, City University Orchestra and the guest principal of viola in Pan-Asia Symphony Orchestra.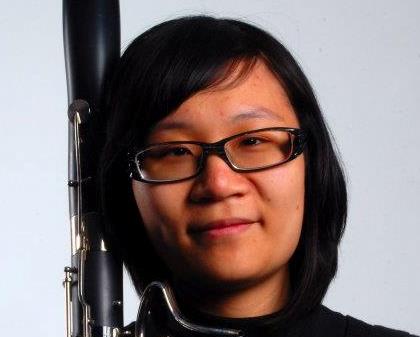 So Lo Ling (Bassoon) graduated from the Hong Kong Institute of Education with a Bachelor of Education (Music) – Secondary with First Class Honours. Lo Ling is currently studying Master of Arts in the Chinese University of Hong Kong. She started piano lessons at a young age and attained the Trinity College ATCL for piano in 2010. Apart from that, Lo Ling studied bassoon since her secondary school and is also a visiting student at the Hong Kong Academy of Performing Art. She is now studying bassoon with Mr. Kam Shui, former principal bassoon of the Hong Kong Philharmonic Orchestra.
Marco Fong (French Horn) studied at SKH Lam Woo Memorial Secondary School where he started to learn playing French Horn since Form 2. He is currently a year 2 student of Speech and Hearing Sciences at the University of Hong Kong. Marco is also a horn player in the Union Philharmonic Orchestra at the University.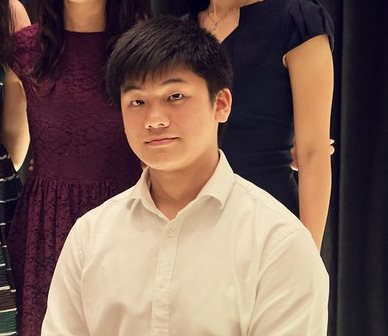 Chester Leung (Piano) is passionate about chamber music and piano. He has achieved LRSM in piano performance and Grade 8 in flute. This is his third time participating in Music for Community productions. In his application he wrote: "I would like to know more friends with similar musical interest, to explore different styles of music, and to spread classical music in Hong Kong. Classical music is not 'something to do in my spare time', but a lifestyle and an attitude to life."
Dulcia Chang (Piano) started to play the piano at the age of 4, and was in the Hong Kong Academy for Performing Arts junior music programme until 2010. She participated in various solo and ensemble competitions, namely the Hong Kong Schools Music Festival and the Steinway & Sons International Youth Piano Competition, achieving outstanding results. She attained her FTCL (Fellowship Recital Diploma) in 2010. She is now a second year medical student at the University of Hong Kong.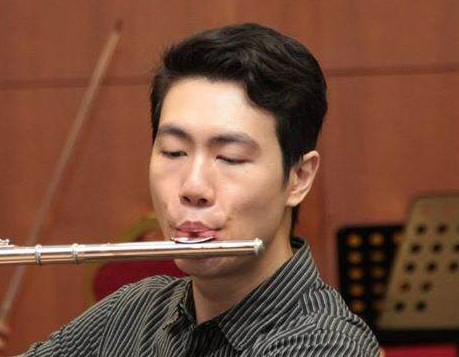 Raphael Tang (Flute) graduated from the Hong Kong Institute of Education, where he received his honor Bachelor of Education degree. Deeply in love with music, Raphael has been awarded Diploma of the ABRSM for Flute Music Performance. He subsequently enrolled in the Hong Kong Academy for Performing Arts and has been awarded Diploma for Flute Music Performance. Raphael is devoted to teaching music and has wide performance experiences. He is now contract flute tutor of the Music Office, LCSD.  
Samson Peng (French Horn) started to learn playing French Horn after joining Hong Kong Century Wind Symphony when he was Form 3. He is currently studying engineering at the University of Hong Kong and playing in Union Philharmonic Orchestra. He is also a player of Psalm Winds Orchestra. 
Event Details
Asia Society Hong Kong Center, 9 Justice Drive, Admiralty
Buy Tickets
Free admission; Asia Society members only; Online registration required; Ticket redemption begins July 2, 2014

Add to Calendar
20140727T110000
20140727T130000
UTC
Asia Society: Finding Alice
Asia Society Hong Kong Center, 9 Justice Drive, Admiralty
---