Film Screening: Cages of Shame
VIEW EVENT DETAILS
Documentary Screening and Post-Screening Discussion
(Running time: 47 minutes; directed by Martin Guinness; in English with English subtitles)
Cages of Shame, directed by award-winning filmmaker Martin Guinness, investigates the greed and cruelty behind the harrowing bear bile industry in China. The film follows the rescue of 10 bears from the last bear-bile farm in Shandong province — a heart-stopping four-day road trip across China to Animals Asia's sanctuary in Chengdu and life-saving surgery on the back of a truck for elderly Oliver, a 30-year-old brown bear whose entire life had been spent in a tiny cage. Unflinching in its honesty, but ultimately inspiring, Cages of Shame was chosen among 90 submissions from over 20 countries as the winner of the Humane Society of the United States' Animal Content in Entertainment Documentary Grant in 2011.
Post-screening discussion with Jill Robinson, Founder and CEO of Animals Asia.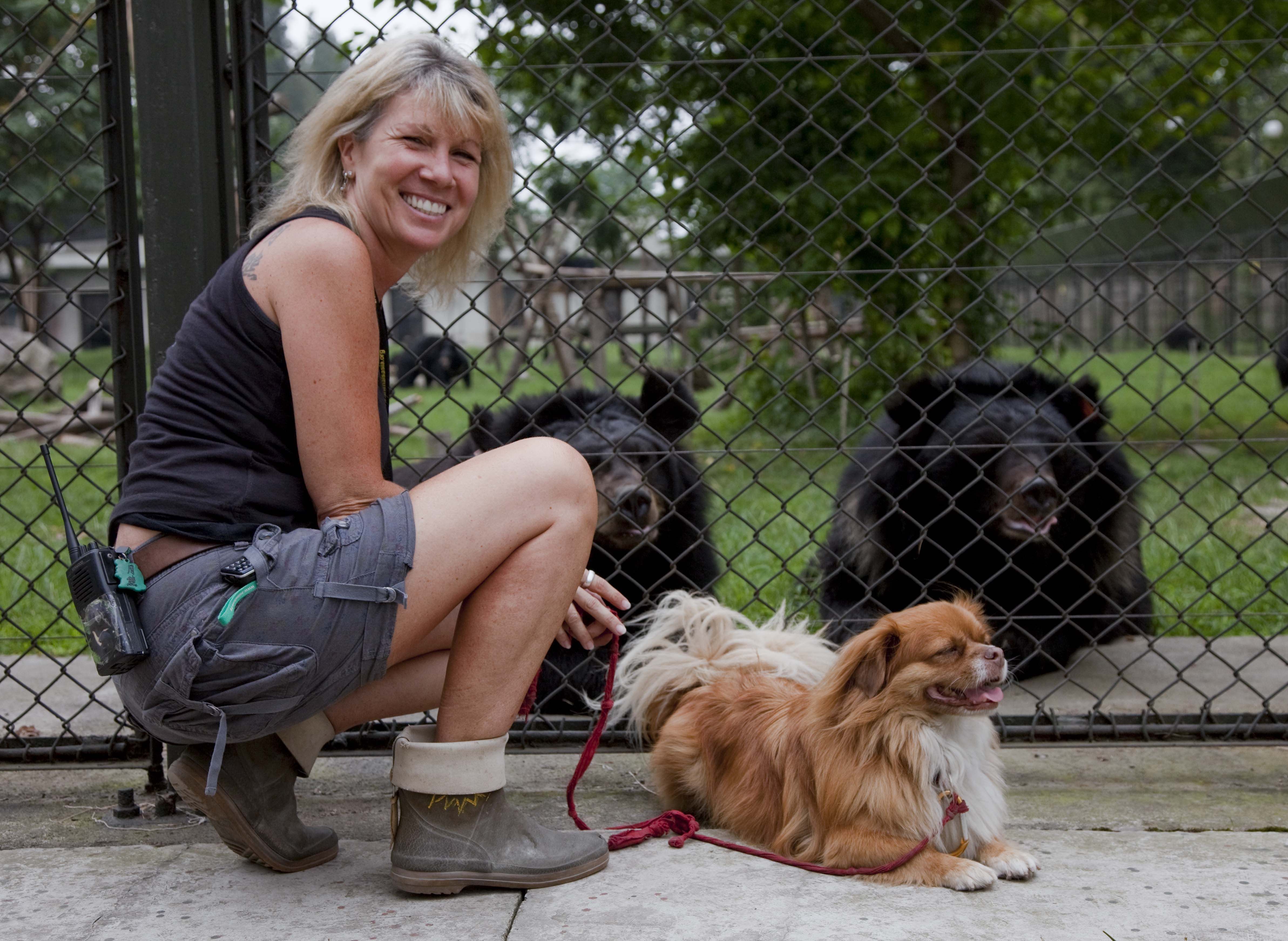 Jill Robinson has been a pioneer of animal welfare in Asia since 1985 and is widely recognized as the world's leading expert on the bear bile industry, having campaigned against it since 1993. In 1998, she founded Animals Asia, an organization that is devoted to ending the barbaric practice of bear-bile farming and improving the welfare of animals in China and Vietnam by promoting compassion and respect for all animals, and working to bring about long-term change. Animals Asia is a Hong Kong-based international NGO with over 300 staff, annual turnover of more than US$9 million, and award-winning bear sanctuaries in China and Vietnam. It also has offices in Australia, China, Germany, Italy, the UK, the U.S. and Vietnam. In July 2000, Robinson signed an agreement with the Chinese authorities to set up a bear sanctuary and rescue bears from the bile industry, the first such agreement between the Chinese government and an international NGO.
Video: Watch a trailer for Cages of Shame (6 min., 50 sec.):
In collaboration with:

Event Details
6:30 - 8:30 p.m.
9 Justice Drive, Admiralty, Hong Kong
Buy Tickets
HK$180 Asia Society members; HK$230 non-members

Add to Calendar
20130305T103000
20130305T123000
UTC
Asia Society: Film Screening: Cages of Shame
9 Justice Drive, Admiralty, Hong Kong
---