Film: In Conversation with Sharmila Tagore
VIEW EVENT DETAILS
India by the Bay 2016 Program
Registration 7:15pm,
Conversation 7:30pm
Sharmila Tagore is an Indian film actress known for her works in Hindi and Bengali cinema. She has received multiple awards from the Government of India and other bodies. She supports socio-culture and community projects such as KATHA, an organization for under privileged women and children that translates regional literature into English.
---
February 24 – March 1, 2016
The Festival co-presented by Asia Society Hong Kong Center and Teamwork, is a collaboration and celebration, focusing on India's performing arts, cultural dynamism and contemporary offerings of literature, music and theater. After the success in 2015, the second edition of the Festival will offer a wider range of programming that brings India's cultural dynamism to Hong Kong that reflects India's artistic depth and diversity. The Festival is dedicated to promoting mutual understanding and strengthening partnerships between the two countries.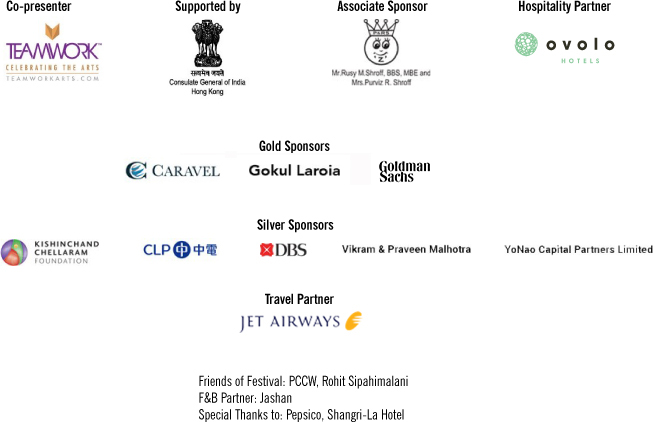 Event Details
7:15 - 9 p.m.

Asia Society Hong Kong Center, 9 Justice Drive, Admiralty
Buy Tickets
Asia Society members HK$250; Non-members HK$300
20160225T191500 20160225T210000 Asia/Hong_Kong Asia Society: Film: In Conversation with Sharmila Tagore

For event details visit https://asiasociety.org/hong-kong/events/film-conversation-sharmila-tagore Asia Society Hong Kong Center, 9 Justice Drive, Admiralty