Experience Tranquillity through Breathing and Sound Vibrations with Seema Hiranandaani of Art of Living
VIEW EVENT DETAILS
International Day of Yoga 2017
Lecture Location: Miller Theatre
---
Online registration will close at 6 pm on June 17, 2017. Walk-ins on the day are welcome and subject to availability.
---
The Art of Living Foundation believes that learning correct breathing techniques allows one to dissolve stress and negative emotions, calm the mind, and uplift one's energy. This sessions will present how one can tangibly impact one's physical and mental health, and effortlessly reconnect to the one inexhaustible source of joy: You. This will be followed by a breathing and calming meditation session.  
The Art of Living Foundation is an international non-governmental organization in special consultative status with the Economic and Social Council (ECOSOC) of the United Nations. The Art of Living is a multi-faceted organization with one of the largest volunteer bases in the world. The international headquarters is located in Bangalore, India. The organization operates globally in 156 countries and has touched the lives of over 370 million people.
The founder, Gurudev Sri Sri Ravi Shankar's philosophy of peace: "Unless we have a stress-free mind and a violence-free society, we cannot achieve world peace." To help individuals get rid of stress and experience inner peace, The Art of Living offers stress-elimination programs which include breathing techniques, meditation, and yoga to all age groups. These programs have helped millions around the world to overcome stress, depression and violent tendencies. It allows one to gain energy and find the source of happiness. 
Seemaa Hiranandaani has been teaching The Art of Living programs for the last 17 years. She has inspired many to realize that happiness is within and can be experienced through simple breathing techniques and learning The Art of Meditation.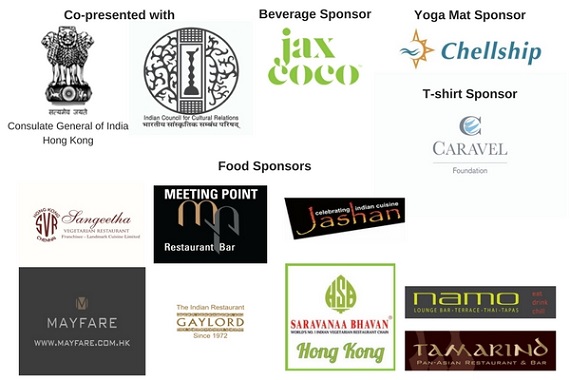 Click here to return to International Day of Yoga 2017 schedule.
Event Details
12:30 - 1:30 p.m.
Asia Society Hong Kong Center, 9 Justice Drive, Admiralty, Hong Kong
Buy Tickets
Free admission; Online registration required
20170618T123000 20170618T133000 Asia/Hong_Kong Asia Society: Experience Tranquillity through Breathing and Sound Vibrations with Seema Hiranandaani of Art of Living

For event details visit https://asiasociety.org/hong-kong/events/experience-tranquillity-through-breathing-and-sound-vibrations-seema-hiranandaani-a Asia Society Hong Kong Center, 9 Justice Drive, Admiralty, Hong Kong