Diwali Dhamaka
VIEW EVENT DETAILS
Registration and Reception 6:30pm;
Performance 7:00pm;
Reception 7:45pm
*Festive or Indian traditional attire recommended
Diwali, the festival of lights, is the biggest and brightest of all Hindu festivals celebrated in India. Join Asia Society Hong Kong and ANZ for an evening abound with festivities including:
Scintillating Music and Dance Performances
Decadent Indian Culinary Treats
Intricate Rangoli Designs
Glowing Diya Lamps
Elegant Henna Art
Diwali Dhamaka at the Asia Society is an occasion not to be missed!
The evening's entertainment includes performances followed by a diya lighting ceremony and a cocktail reception with heavy hors d'oeuvers. Henna artists will also be present.
Co-presented with: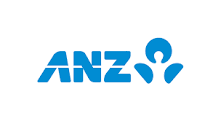 Event Details
6:30 - 8:30 p.m.

Asia Society Hong Kong Center, 9 Justice Drive, Admiralty
Buy Tickets
HK$300 Asia Society member; HK$400 Non-member
20151103T183000 20151103T203000 Asia/Hong_Kong Asia Society: Diwali Dhamaka Diwali, the festival of lights, is the biggest and brightest of all Hindu festivals celebrated in India...

For event details visit https://asiasociety.org/hong-kong/events/diwali-dhamaka Asia Society Hong Kong Center, 9 Justice Drive, Admiralty
---