The Discipline of Apprenticeship: A conversation between Shahzia Sikander and Professor Bashir Ahmad, moderated by Asia Society Guest Curator Claire Brandon
VIEW EVENT DETAILS
Shahzia Sikander: Apparatus of Power Lecture Series
Evening Discussion with PROFESSOR BASHIR AHMAD, Former Head, Department of Fine Arts, National College of Arts, Lahore, Pakistan, CLAIRE BRANDON, Guest Curator, "Shahzia Sikander: Apparatus of Power," and artist SHAHZIA SIKANDER
Registration 6:15pm;
Lecture 6:30pm;
Close 8:00pm
Post-partition, Indians and Pakistanis alike looked to Europe and America for artistic inspiration. Many young artists considered abstract oil painting on canvas and held Euro-American modernism in high regard. The British Raj reduced miniature painting to craft instead of fine art because of the process of copying that is part of its production. Such a mindset endured in Pakistan until Bashir Ahmad evolved a contemporary genre of miniature painting using traditional techniques. Ahmad's Mughal Period-style apprenticeship under the tutelage of two hereditary court painters came to fruition in 1983 when he created the first curriculum and syllabus for a degree program in miniature painting. It is the only program of its kind anywhere, including in India. Artist Shahzia Sikander will be sharing the stage with Ahmad and guest curator Claire Brandon in a conversation about Ahmad's history at the Miniature Department at the National College of Arts, Lahore, Pakistan in the 1980s as well as his role in the subsequent global success of contemporary miniature. This conversation will explore the interface of Ahmad and Sikander's role as mentor and student and Sikander's pivotal work "The Scroll" (1989-1990) that launched the trend for large contemporary miniature paintings and insertion of the personal into the thematic transforming the reception of miniature painting within the generation's youth.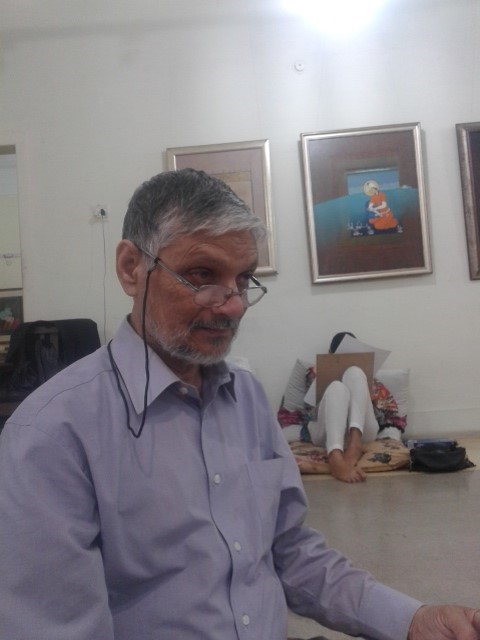 Professor Bashir Ahmad was born in Lahore, Pakistan in 1954. He obtained the National Diploma of Arts in 1974 from the National College of Arts, Lahore, Pakistan and received Specialization in Miniature Painting with Moghul Court Painters' descendent Sheikh Shuja-Ullah and from Patiala Gharana's Haji Sharif. He undertook Restoration training of traditional Moghul, Persian, contemporary, ivory miniature paintings, oil and water colour paintings from Sheikh Shuja-Ullah for six years in the late 1970s. He earned his Master of Fine Arts degree from Punjab University, Lahore, Pakistan in Painting and Print-making & Sculpture in 1985. This was followed by a degree in Master in Public Administration from the Punjab University in 2002. He has exhibited extensively in his country and abroad and is recognized worldwide for his exceptional command of established techniques of miniature painting. In 1982 he constituted the Bachelor's Degree Programme for Miniature Painting by creating the first ever curriculum in the world which, to date, continues to produce numerous successful artists. Professor Bashir Ahmad was Head Department of Fine Arts at the National College of Arts (NCA), Lahore, Pakistan from 2005 - 2014. Shahzia Sikander was educated under Professor Ahmad who re-introduced miniature painting as a major subject at the NCA, and she became the first student also to be a teacher, alongside Professor Ahmad.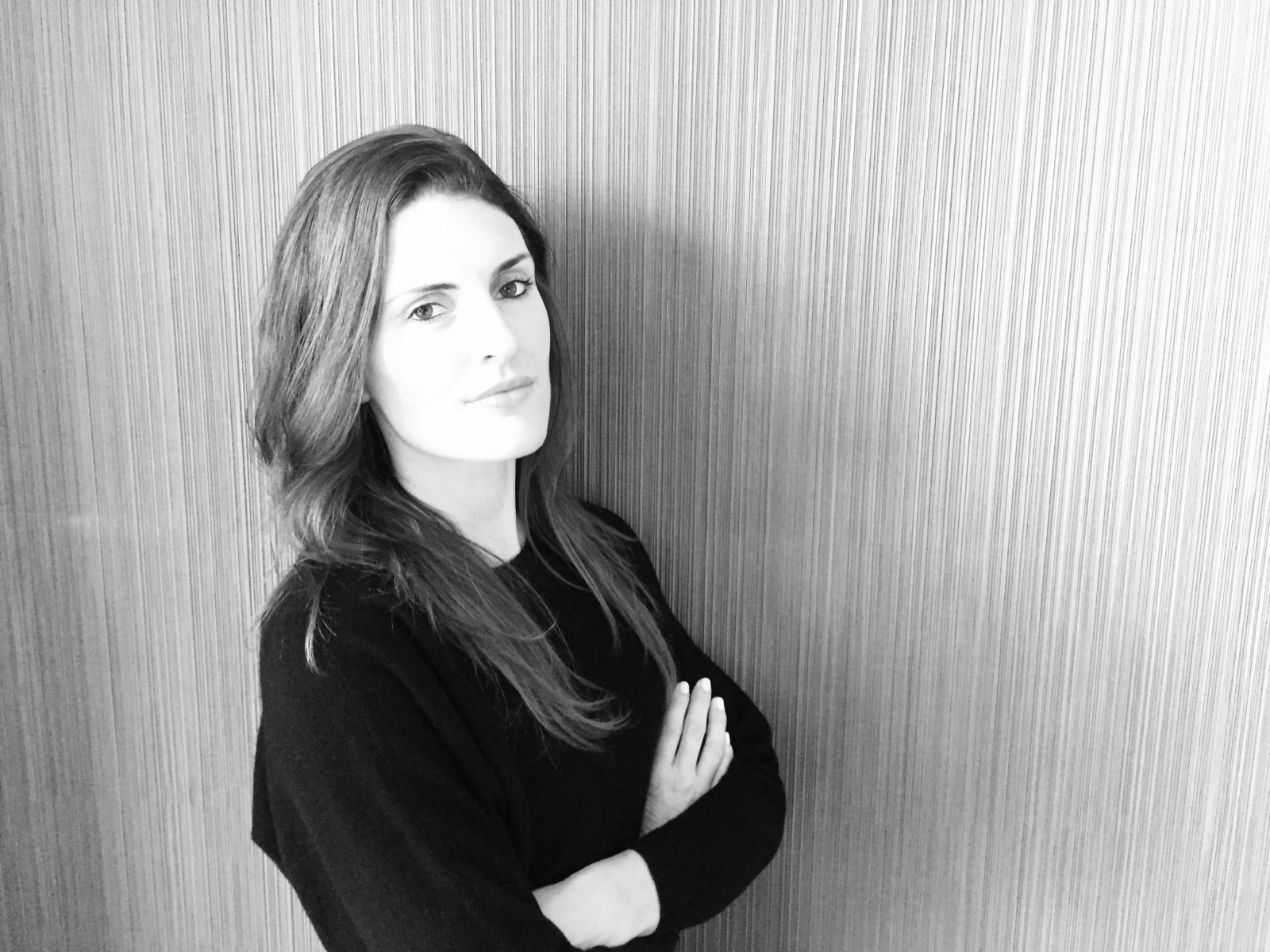 Claire Brandon is a specialist in modern and contemporary art. She holds a Ph.D. in the History of Art from the Institute of Fine Arts at New York University. In 2010, she co-founded The Colloquium for Modern and Contemporary Art from the Middle East and south Asia, a programming series at the Institute of Fine Arts that has since brought artists and scholars from the region. Brandon has published several essays and interviews on Shahzia Sikander's work, including "Kinetic Drawing and Human Landscapes: Shahzia Sikander's Animations, 2001-2016" in Shahzia Sikander: Ecstasy as sublime, Heart as Vector published by Museo MAXXI rome in 2016, "Drawing in the Digital Filed: Shahzia Sikander's The Last Post," in Comparative Studies of South Asia, Africa, and the Middle East, published by the Duke University Press in 2015, "The Gopi Flux in Parallax: Claire Brandon in Conversation with Shahzia Sikander," in Infinite Challenge: New Media Art in Asia published by the National Museum of Modern and Contemporary Art Seoul in 2015, and "Notes on Parallax: Claire Brandon in Conversation with Shahzia Sikander," in Shahzia Sikander: Parallax published by the Bildmuseet Umeå in 2014.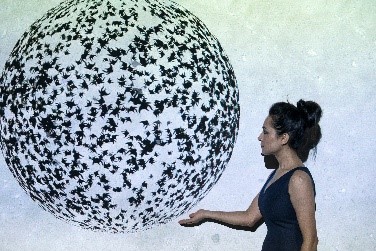 Shahzia Sikander is a Pakistani-born and internationally recognized artist whose pioneering practice takes Indo-Persian miniature painting as a point of departure. Sikander received her BFA in 1991 from the National College of Arts, Lahore, Pakistan and her MFA from the Rhode Island School of Design in 1995. She challenges the strict formal tropes of miniature painting as well as its medium-based restrictions by experimenting with scale and media. Such media include animation, video, mural, and collaboration with other artists. Her process-based work is concerned with examining the forces at stake in contested cultural and political histories. Sikander's innovative expansion on this traditional genre helped launch a major resurgence of work with miniature painting beginning in the early 1990s at her alma mater in Lahore, which spread and brought international recognition to this medium within contemporary art practices.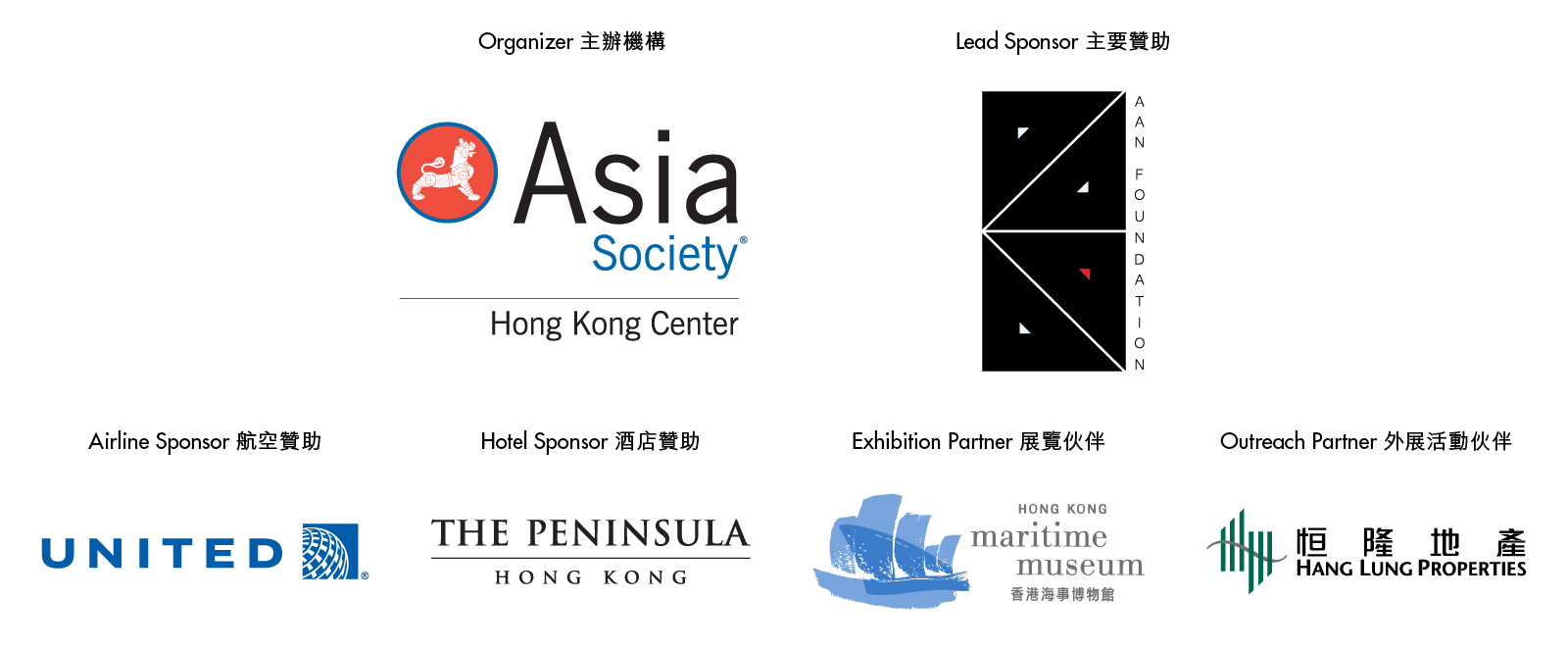 Event Details
6:15 - 8 p.m.

Asia Society Hong Kong Center, 9 Justice Drive, Admiralty
Register Now
Free admission. Online registration required