Design Roulette: A Sequential Dialogue
VIEW EVENT DETAILS
8 players interview each other, one-on-one, one after another, with each player showing five images in five minutes.
Topic: Architecture: Between Beauty and Ethics
At a time when the gap between the rich and everyone else is growing wider in many parts of the world, can architects help bridge the divide? What responsibilities do architects, planners, developers, and design professionals have to larger societal goals? Are aesthetics separate from ethics? Can buildings look good and do good too?

Design Roulette is devised and initiated by Asia Design Forum (ADF), a nonprofit think tank bringing together the creative energies of architects, designers, planners, clients, artists, writers, curators, and thinkers shaping the built environment in Asia. ADF's vision is to serve as a multimedia think tank for generating, developing, and exchanging innovative ideas for the advancement of architecture and design in Asia. ADF members come from different parts of the world and different disciplines, but share a concern for the places people live, work, play, and learn in.


Players:
Hitoshi Abe (UCLA/US and Atelier Hitoshi Abe/Japan)
David Gianotten (OMA/Hong Kong)
Rocco Yim (Rocco Design Architects/Hong Kong)
Eric Schuldenfrei (HKU and ESKYIU/Hong Kong)
Michael Lai Kam-Cheung (St. James' Settlement/Hong Kong)
Shideh Shaygan (Shaygan Architects/Hong Kong)
Donald Choi (Nan Fung Development/Hong Kong)
Joo Ryung Kim (JRK Associates/South Korea)
Co-Moderator: Douglas Young (Goods of Desire/Hong Kong)
Curator/ Moderator: Marisa Yiu (ESKYIU/Hong Kong)
Organizer:

Co-Presenters: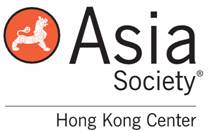 Event Details
9 Justice Drive, Admiralty, Hong Kong
Buy Tickets
$150 Asia Society Members; $250 Non-members; $50 Full-time Students

Add to Calendar
20120426T100000
20120426T123000
UTC
Asia Society: Design Roulette: A Sequential Dialogue
9 Justice Drive, Admiralty, Hong Kong
---