'Dear God' Photography (2-days workshop)
VIEW EVENT DETAILS
The Hong Kong Jockey Club Presents: Light and Shadows – Caravaggio • The Italian Baroque Master Programs
Photography Workshops [for students only]
Saturday and Sunday, April 12 and 13 [2-day workshop]
Sat: Registration at 4:15 pm; Workshop from 4:30 to 6:30 pm
Sun: Registration at 1:45 pm; Workshop from 2:00 to 4:30 pm
Please note that this is a two-part workshop. You must be present on BOTH Saturday and Sunday session to complete the photo book.
Please bring a photo-taking device (such as a mobile phone) for the Saturday session. You do not need professional cameras for the workshop.
Caravaggio's work represents the peak of the Baroque style, its virtuosic techniques, like chiaroscuro, and dramatic compositions inspired different artistic genres. These weekend workshops will apply classical elements and techniques in creating works of art with contemporary subjects and materials.
Beginning with a session in which the instructor discusses Caravaggio's techniques, and influence on his photography style, the instructor will lead participants in curating a photo story book, using the Asia Society Hong Kong Center heritage site as a photo backdrop in capturing a series of images. Participants will be sent home and work on a series of texts, in the format of prayers to their own "God". Not only will the concept of chiaroscuro be seen through photographic works, the same concept will also be reflected through texts created in which the prayers speak to the light from darkness. All photographic work produced in the first session will be printed and materials will be provided in the second session during which the instructor will advise participants on juxtaposing their prayers with their photos to compile their own "Dear God" books.
Stephen Cheng (Instructor) is a Chinese producer and publisher. He spent his early childhood in New York before his family returned to Hong Kong. He received his education at Eton College and Harvard University. In the late 90s he embarked on a photographic journey with artist Amit Desai, and the two began to work on what later became America Sutra, a project that took over ten years to complete, and is being published in a series of photographic books, one collection of which, is named "Dear God", the design of which design was inspired by Caravaggio. An exhibition on "Dear God" will take place at Comix Home Base (Hong Kong Arts Centre) March 15 –25 2014.
*Please click here to return to the educational programs page. 
| | |
| --- | --- |
| Co-organizers | Exclusive Sponsor |
| | |
Supporting Organizations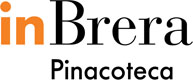 Event Details
4:30 - 6:30 p.m.
9 Justice Drive, Admiralty, Hong Kong
Buy Tickets
Free admission; online registration required.
20140412T163000 20140412T183000 Asia/Hong_Kong Asia Society: 'Dear God' Photography (2-days workshop) These weekend workshops will apply classical elements and techniques in creating works of art with contemporary subjects and materials.

For event details visit https://asiasociety.org/hong-kong/events/dear-god-photography-2-days-workshop 9 Justice Drive, Admiralty, Hong Kong
---