Continuous Horizons: Contemporary Art for Asia
VIEW EVENT DETAILS
No Country: Contemporary Art for South and Southeast Asia Programs
Full-day Symposium
Registration: 9:00 am
Morning session: 10:00 am-12:30 pm
Afternoon session: 1:30-5:00 pm
Drinks reception: 5:00 pm
"By considering and presenting these cultures, their representations, and the identities of their peoples as a continuous horizon rather than as defined by the discrete nation-states of contemporary formulation, No Country proposes an understanding of the region in terms of relationships of intermingling and mutual influence past and present, within and beyond the region." — June Yap
In conjunction with No Country: Contemporary Art for South and Southeast Asia, to contextualize the exhibition thesis as well as to enhance the exhibition experience, Asia Society Hong Kong Center will host a symposium on Saturday, January 11, 2014, bringing together scholars, curators, and artists to address the region's complicated historical, political, and social entanglements through contemporary art.
Speakers:
Pandit Chanrochanakit, Lecturer, Faculty of Political Science, Ramkhamhaeng University
Doryun Chong, Chief Curator, M+
Parul Dave-Mukherji, Dean, School of Arts and Aesthetics, Jawaharlal Nehru University, New Delhi
Chiara Formichi, Associate Director, Southeast Asia Research Centre, City University of Hong Kong
Joel Kwong, Programme Director, Microwave International New Media Arts Festival
Firoz Mahmud, artist
Hammad Nasar, Head of research and Programmes, Asia Art Archive
Naoki Sakai, Professor, Japanese Literature and History, Cornell University
Ming Tiampo, Associate Professor of Art History, Carleton University; co-curator, Gutai: Splendid Playground (Guggenheim Museum, 2013)
June Yap, Guggenheim UBS MAP Curator, South and Southeast Asia
Click here to see the full symposium program rundown. 
---
Speaker Biographies
Pandit Chanrochanakit holds a position of assistant professor at the Faculty of Political Science, Ramkhamhaeng University. He is the editor of Vibhasa magazine which has published articles on the social sciences, humanities, arts and culture since 2006. He was a co-curator of Thai Pavilion for the 2011 Venice Biennale. His interests include cultural politics, public arts and culture and Thai politics.
Doryun Chong is Chief Curator of M+, a museum for visual culture scheduled to open in 2017 in Hong Kong. He oversees all aspects of curatorial activities, including collection, exhibitions and symposiums, and learning and interpretation. Prior to joining M+, Mr. Chong held the position Associate Curator of Painting and Sculpture at The Museum of Modern Art (MoMA) in New York from 2009 to 2013. At MoMA, he acquired contemporary works for the collection as well as organized special exhibitions, including Tokyo 1955-1970: A New Avant-Garde, selected by the New York Times and Artforum as one of the best museum exhibitions of 2012. Chong has also worked at the Asian Art Museum of San Francisco, served as the coordinator for the Korean Pavilion exhibition at the 2001 Venice Biennale, and worked as curator at the Walker Art Center in Minneapolis between 2003 and 2009. During his time at the Walker, he organized a number of exhibitions including major retrospectives of Huang Yong Ping and Tetsumi Kudo. Chong has also contributed writings to a wide range of contemporary art periodicals such as Artasiapacific, Artforum, Parkett, Afterall, The Exhibitionist, and Bijutsu Techo (Japan) and Art in Culture (Korea).
Parul Dave-Mukherji is professor and former dean (2006-2013) at the School of Arts and Aesthetics, Jawaharlal Nehru University, New Delhi, India. She holds a PhD in Indology from Oxford University.
Her publications include Towards A New Art History: Studies in Indian Art (co-edited), New Delhi, 2003 and guest edited special issue on Visual Culture of the Journal of Contemporary Thought, 17 (Summer 2003); Putting the World in a Book: How Global Can Art History Be Today, in Anderson, J. (ed.), Crossing Cultures: Conflict, Migration and Convergence, Melbourne, 2009. She is a member of the College Art Association, USA and on executive committee of International Association of Aesthetics (2002-2010); editorial board of Journal of World Art (East Anglia University); Journal of Contemporary Thought (India); and International Journal of Visual Culture (USA). She received the British Academy award in 2011 to research on globalization and Art Theory at the Goldsmiths College, London.
Chiara Formichi is Associate Director of Southeast Asia Research Centre (SEARC) and Assistant Professor in History and Religions, City University of Hong Kong. She received her PhD in History from the School of Oriental and African Studies (London), merging her expertise in Southeast Asian Studies with Arabic and Islamic Studies. Chiara has held fellowships in Indonesia (UIN Syarif Hidayatullah and UGM Yogyakarta), Singapore (Asia Research Institute), and the Netherlands (KITLV). Beginning July 2014, she will be Assistant Professor in Southeast Asian Humanities at the Department of Asian Studies, Cornell University.
Chiara's research addresses different aspects of the history of Islam in Southeast Asia, with a strong interest in inter-Asian connections. Her publications include the monograph Islam and the Making of the Nation: Kartosuwiryo and Political Islam in 20th-Century Indonesia (2012), and the edited volumes Religious Pluralism, State and Society in Asia (2013) and Shi'ism in Southeast Asia (2014). Journal articles on Indonesia Journal (Cornell), Journal of Southeast Asian Studies, and Die Welt des Islams, and book chapters printed by Oxford University Press and Columbia University Press deal with the relationship between Islam and the state, and the impact of this relationship on Asia's diverse societies.
Joel Kwong received her Master's Degree in Cultural Management from the Chinese University of Hong Kong. Currently, she is the Programme Director of Microwave International New Media Arts Festival and manager of Input/Output Gallery, a media arts gallery and consultancy in Hong Kong. She was also the Vice Chairperson of Art Gallery in Siggraph Asia 2011 and, since 2008, a board member of Videotage. In 2011, she produced a concert tour for a Japanese Device Art Pioneering Group – Maywa Denki, in both Hong Kong and Taipei. And in 2012, she curated and produced the Asia tour of UK live cinema group circumstance, which included Xiamen, Hong Kong and Taipei. In 2013, she brought the first edition of the exhibition The Innovationists to the Museum of Contemporary Art in Taipei, and the second edition to Hong Kong the following summer. The Innovationists featured artists from Japan, U.S., Taiwan, and Hong Kong.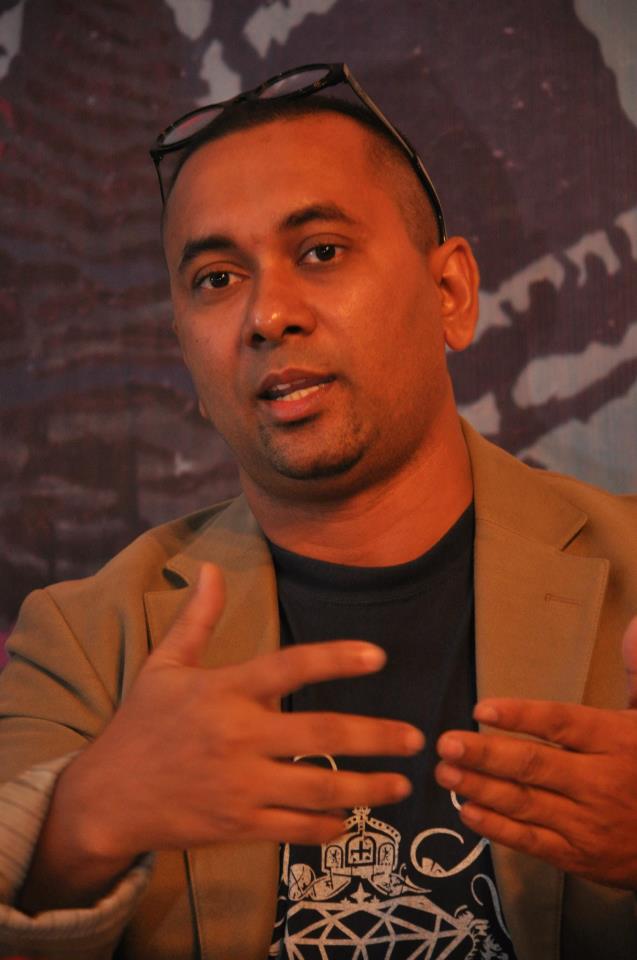 Firoz Mahmud (b.1974) splits his life among Dhaka, New York and Tokyo. He was an artist-in- research at Rijksakademie Van Beeldende Kunsten, Amsterdam. He did PhD and Research from Tokyo University of the Arts, MFA & BFA from University of Dhaka.
 His artist residencies include ISCP (International Studio and curatorial Program) in New York, Rijksakademie VBK Amsterdam, OZU Culture Center, Rieti/Rome, Sharjah Art Museum/Halcyon Tarp Project, National Art Gallery, Dhaka. Firoz has exhibited at Setouchi Art Triennale, 1st Aichi Triennale, Echigo-Tsumari Art Triennale in Japan, Sharjah Biennale UAE, Cairo Biennale, Asian Biennale Bangladesh. His work has also been exhibited at Mori Art Museum's Center Gallery, Metropolitan Art Museum, Aichi Prefectural Museum of Art, Transweek/Transformation at Tokyo Geidai and Museum of Contemporary Art - Tokyo, University Art Museum, Fuchu Art Museum, Ota Fine Arts Singapore & Tokyo, Hiroshima Museum of Contemporary Art | Changwon Sungsan Art Hall, Korea, Sovereign Art Foundation, Hong Kong, Sh Contemporary08, | kunsthaus Tacheles in Berlin, Witte de With, Rotterdam, Metropolitan-Gallery Mostings Hus, Frederiksberg, Denmark, Step Across This Line-Contemporary art from Bangladesh, India, Pakistan, Asia House , London | Rochester Contemporary, Hammond Museum in New York | National Art Gallery Shilpakala, National Museum, Bengal Art Gallery and Dhaka Art Center in Dhaka. Firoz is represented by Ota Fine Arts in Singapore and Tokyo.
Firoz works in interdisciplinary media including installation, photography, video, painting (Layapa Stencil) and drawing (proximate drawing) on photograph. Most of his works are based on indigenous past and present, political ideas of nationalism, humor, belief and stratifications within daily life.
Hammad Nasar is a curator, writer and Head of Research and Programmes at the Hong Kong based Asia Art Archive. Earlier he co-founded the non-profit arts organisation Green Cardamom. He has curated or co-curated numerous international exhibitions, including: Karkhana: A Contemporary Collaboration, Desi Pop, Beyond the Page: Miniature as Attitude, Drawn from Life, Lines of Control: Partition as a Productive Space and Where Three Dreams Cross: 150 Years of Photography from India, Pakistan and Bangladesh. He serves in an advisory capacity for various arts organisations including: Delfina Foundation (UK), Rhode Island School of Design (US) and San Art (Vietnam).
Naoki Sakai is Goldwin Smith Professor of Asian Studies who teaches Comparative Literature, Asian Studies and History at Cornell University. He has published in the fields of comparative literature, intellectual history, translation studies, the studies of racism and nationalism, and the histories of textuality. His publications include: Translation and Subjectivity (University of Minnesota Press, 1997); Voices of the Past (Cornell University Press, 1991); The Stillbirth of the Japanese as a Language and as an Ethnos (Shinyô-sha, 1995); Hope and the Constitution (Ibunsha, 2008). He edited and co-edited a number of volumes including Trans-Pacific Imagination, (World Scientific, 2012); Translation, Biopolitics, Colonial Difference, Vol. 4, Traces—A Multilingual Series of Cultural Theory and Translation (Hong Kong University Press, 2006); Deconstructing Nationality (Cornell East Asia Monograph Series, 2005). Naoki Sakai served as the founding editor for the project of TRACES, a multilingual series in five languages — Chinese, English, Spanish and Japanese (German will be added in 2014). In addition to TRACES, Naoki Sakai serves as a member of the editorial or advisory boards including positions east asia cultural critique, Post-colonial Studies, Journal of Asiatic Studies, Tamkang Review, ASPECTS, JunCture, Flying University of Transnational Studies, Transeuropéennes and Multitudes.
Ming Tiampo is Associate Professor of Art History at Carleton University in Ottawa, Canada. She specializes in post-1945 Japanese art, and examines the cultural consequences of globalization through her interest in transnational modernism. She obtained her Ph.D. in Art History from Northwestern University in 2003. Tiampo's book Gutai: Decentering Modernism (University of Chicago Press, 2011) received an honorable mention for the Robert Motherwell Book award. In 2013, she was co-curator of the critically acclaimed exhibition Gutai: Splendid Playground at the Solomon R. Guggenheim Museum in New York.
Tiampo's previous Gutai-related curatorial projects include the AICA award-winning exhibition, Electrifying Art: Atsuko Tanaka 1954-1968 (2004-5); Grey Art Gallery, New York, and Belkin Art Gallery, Vancouver), Resounding Spirit: Japanese Contemporary Art of the 1960s (Roland Gibson Gallery, 2004), and Under Each Other's Spell: Gutai and New York (2009; Pollock-Krasner House and Study Center).
In addition to her work on Gutai, Tiampo has published on Japanese modernism, war art in Japan, globalization and art, multiculturalism in Canada, and the connections between Inuit and Japanese prints. In 2013, she also co-edited Art and War in Japan and its Empire: 1931-1960 (Brill Academic Press). Tiampo serves on the boards of the Institute for Cultural Inquiry Berlin, RACAR (Revue d'art canadien/Canadian Art Revue), Journal of Asian Diasporic Visual Culture and the Americas, and is a founding member of the Center for Transnational Cultural Analysis at Carleton University.
June Yap was selected by a committee of five esteemed experts in South and Southeast Asian art as the Curator of Guggenheim UBS MAP Global Art Initiative in spring of 2012. She is currently in a two-year residency at the Solomon R. Guggenheim Museum in New York. Yap is actively curating the first exhibition in the initiative, No Country: Contemporary Art for South and Southeast Asia, which focuses on the artistic practices and cultural traditions of South and Southeast Asia. The first exhibition will travel to two other venues, one of which will be in the region, following the opening exhibition at the Guggenheim Museum in New York on February 22, 2013.
Based in Singapore, Yap has been an independent curator since 2008. Most recently she organized an exhibition of the work of Ho Tzu Nyen for the Singapore Pavilion at the Venice Biennale in 2011. In 2010, Yap curated You and I, We've Never Been So Far Apart: Works From Asia for the Center for Contemporary Art in Tel Aviv for the International Video Art Biennial.
Prior to 2008, Yap worked in the curatorial departments of the Institute of Contemporary Arts in Singapore and the Singapore Art Museum. She has organized exhibitions in Italy, Germany, Hong Kong, Malaysia, and Singapore. Projects include Interrupt (2003), Twilight Tomorrow (2004), Seni: Singapore 2004, and Art & the Contemporary (2004) at the Singapore Art Museum The Second Dance Song: New Contemporaries (2006) and The Future of Exhibition: It Feels Like I've Been Here Before (2010) at the Institute of Contemporary Arts Singapore; and Bound for Glory (2008) at the National University of Singapore Museum. Yap is the author of numerous exhibition catalogues and essays, and has conducted curatorial workshops in Singapore, South Korea, and Hong Kong.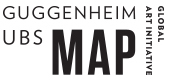 No Country: Contemporary Art for South and Southeast Asia is jointly organized by Asia Society Hong Kong Center and the Solomon R. Guggenheim Foundation, New York, and is a cultural engagement of UBS.

Symposium Supporting Organization: SOMA Project, City University of Hong Kong
---
All participants grant Asia Society Hong Kong Center a non-exclusive, royalty-free, perpetual, transferable, irrevocable right to use, reproduce, publish and display their image and voice, and any reports, imagery, videos, or other copyright material, provided for or resulting from the sessions, throughout the world in any media, including the right to sub-license to others, including The Solomon R. Guggenheim Foundation, at ASHK's discretion.

                                   
Event Details
10 a.m. - 5 p.m.
9 Justice Drive, Admiralty, Hong Kong
Buy Tickets
Free admission; online registration required

Add to Calendar
20140111T020000
20140111T090000
UTC
Asia Society: Continuous Horizons: Contemporary Art for Asia
9 Justice Drive, Admiralty, Hong Kong
---