Continuity & Creativity: Inspirations from the Classics
VIEW EVENT DETAILS
The Hong Kong Jockey Club Presents: Light and Shadows – Caravaggio • The Italian Baroque Master Programs
Evening panel discussion
Registration: 5:45 pm
Discussion: 6:00 pm
Close: 7:30 pm
Many Hong Kong artists are inspired by traditions, and have created work with local or personal adaptations, incorporating Chinese or contemporary settings and subject matters. How do these Hong Kong artists go about rekindling and revitalizing "old" styles and spirits? How can classical works and traditions be used as a source for contemporary creativity? In this panel discussion moderated by Frank Vigneron, guest curator of the exhibition, five Hong Kong artists will discuss and share how their ideas can often originate from but at the same time break away from traditions, and what they see their role is in breathing new life into the old to bring about a new cultural ecology.
Professor Frank Vigneron (moderator) joined the Department of Fine Arts, the Chinese University of Hong Kong (CUHK), in 2004, teaching courses on the History of Western Art, theories of Modernism and Postmodernism in art, and Chinese and Western comparative aesthetics. His research focus is on the history of Chinese painting from the 18th century onward and on different aspects of contemporary Chinese art seen in a global context. He is the author of books on comparative aesthetics, Hong Kong art, and painting theory in China and Europe.
Panelists:
Halley Cheng graduated from CUHK in 2008. His work varies in media including painting, mixed media, installation & video. His series entitled "The Ball Pen Painting" explores the hidden agenda of contemporary city lives by appropriating imagery from Chinese painting. Cheng joined the MVA program of The Academy of Visual Arts, Hong Kong Baptist University in 2012, where he assists in the research of a pioneer course in the new Hong Kong curriculum. Cheng`s recent exhibitions include Art Basel HK 2013, Art Taipei 2013 and The Spirit of Ink at Sotheby`s Hong Kong Gallery.
Barbara Choi has received her BA in 2011 from the Department of Fine Arts, The Chinese University of Hong Kong (CUHK). She had taken an exchange program and a intensive course in the Art Department, Zhejiang University and Beijing Fine Art Academy respectively. Now, she is a year 2 M.F.A. student in CUHK, major in Chinese delineative painting (gongbi). She has received Yasumoto International Exchange Scholarships, New Trend: Award of Outstanding Artist 2011, Madam Jan Yun-bor Memorial Award for Chinese Painting and Calligraphy, and the Hong Kong Contemporary Art Awards 2012 (selected award). Her works are also collected by Hong Kong Museum of Art, local and overseas private collectors. 
Chow Chun Fai was born in Hong Kong in 1980. Chow attended the Chinese University of Hong Kong and obtained his BA and MFA degrees from the Department of Fine Arts. He is currently the Chairman of Fotanian Artist Village. Through installation, painting and photography, Chow explores social themes such as the intersection of cultures. Since 2001, Chow's work has been widely exhibited in numerous regions including Hong Kong, Beijing, Shanghai, Singapore, Vienna, Manchester and Munich. At the young age of 28, he was awarded the Hong Kong Arts Centre 30th Anniversary Award Grand Prize and the Sovereign Asian Art Prize.
Wucius Wong was born in Guangdong, China, in 1936. The artist moved to Hong Kong at a young age and went on to pursue his studies in the United States. In 1971, he received the John D. Rockefeller Fund Grant and in 1998, he was granted Emeritus Fellowship of the Hong Kong Arts Development Council. Wong previously worked as an assistant curator of the City Museum and Art Gallery in Hong Kong and subsequently joined the School of Design of the Hong Kong Polytechnic University as the principal lecturer from 1967 to 1984. He is currently Adjunct Professor of the Department of Fine Arts at the Chinese University of Hong Kong, and an advisor to the Leisure and Cultural Services Department of the Hong Kong Government. His first retrospective exhibition was held at the Hong Kong Museum of Art in 2006. In the following year, the artist was awarded the prestigious Bronze Bauhinia Star Medal by the Hong Kong Government.
Lam Tung-pang studied Fine Art at The Chinese University of Hong Kong before undertaking an MA at Central St Martins College of Art, London in 2004. He has been awarded numerous scholarship and awards, including Arts Scholarship from Hong Kong Arts Development Council (2003), Hong Kong Contemporary Art Biennial Awards (2009), and Asian Cultural Council Fellowship (2012). Lam's work are mostly related to specific situations or social contents and some of them are in monument scale with a touch of humanity. He has exhibited extensively world-wide and has work in many private and public collections, including Deutsche Bank, Hong Kong Museum of Art and commissioned work by Hong Kong Legislative Council. His recent projects include the Disappeared Hong Kong Art series, and The Curiosity Box.
Koon Wai-bong received his B.A. and M.F.A. from CUHK and D.F.A. from RMIT University, and is currently an Assistant Professor at Baptist University. He was awarded Rising Artist Award in 2003, Merit of China's National Exhibition of Arts in 2004, and Hong Kong Biennial Award in 2009. He has exhibited in Shenzhen's Ink Painting Biennial in 2010, Taipei Modern Ink Painting Biennial in 2012, The Spirit of Ink at Sotheby's Gallery in 2013, and others occasions in Hong Kong, Mainland China, Taiwan, Miami, New York, Germany and Singapore. Koon's solo exhibitions were recently organized at Grotto gallery in Hong Kong and Museum of East Asian Art in UK. His artworks are garnered by different collections such as Hong Kong Museum of Art, J. Safra Sarasin Group and Asian Art Museum in San Francisco.
*Please click here to return to the educational programs page. 
| | |
| --- | --- |
| Co-organizers | Exclusive sponsor |
| | |
Supporting organizations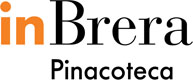 Event Details
6 - 7:30 p.m.
9 Justice Drive, Admiralty, Hong Kong
Buy Tickets
Free admission; online registration required
20140320T180000 20140320T193000 Asia/Hong_Kong Asia Society: Continuity & Creativity: Inspirations from the Classics Five Hong Kong artists will discuss how their ideas can often originate from, but at the same time break away from, traditions.

For event details visit https://asiasociety.org/hong-kong/events/continuity-creativity-inspirations-classics 9 Justice Drive, Admiralty, Hong Kong
---