Contemporary Art in Greater Asia
VIEW EVENT DETAILS
Asia Society Hong Kong Center and Art Central Education Program Series
Afternoon Discussion with Artists SHAHZIA SIKANDER, HAFFENDI ANUAR, BEMBOL DELA CRUZ, TIFFANY CHUNG and BOON HUI TAN
Central Harbourfront Event Space, 9 Lung Wo Road 
Discussion 12:00 – 13:00
This panel of renowned and up and coming artists from the Greater Asian region will venture into some of the factors surrounding their successes, from influences at home and abroad, to ideas of illusion, war, mass construction, violence and volatile cultural histories.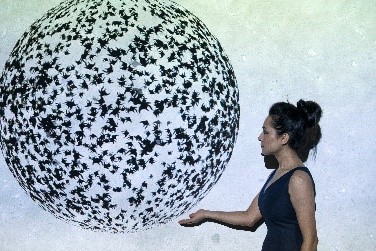 Shahzia Sikander is a Pakistani-born and internationally recognized artist whose pioneering practice takes Indo-Persian miniature painting as a point of departure. Sikander received her BFA in 1991 from the National College of Arts, Lahore, Pakistan and her MFA from the Rhode Island School of Design in 1995. She challenges the strict formal tropes of miniature painting as well as its medium-based restrictions by experimenting with scale and media. Such media include animation, video, mural, and collaboration with other artists. Her process-based work is concerned with examining the forces at stake in contested cultural and political histories. Sikander's innovative expansion on this traditional genre helped launch a major resurgence of work with miniature painting beginning in the early 1990s at her alma mater in Lahore, which spread and brought international recognition to this medium within contemporary art practices.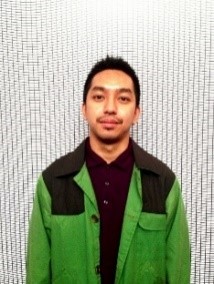 Haffendi Anuar is a Malaysian artist currently based in Kuala Lumpur. He produces sculptures, paintings and drawings. He did his International Baccalaureate certificate in art at the International School of Kuala Lumpur, his foundation at the Rhode Island School of Design in Providence and his BA Honors at Central Saint Martins College of Art and Design in London. In between his studies, he worked as a model maker at T.R. Hamzah and Yeang in KL, studied Mandarin in China, worked in art galleries in London and Kuala Lumpur and assisted artists in studios in London. Haffendi's practice is multi-dimensional. Mining history of art, digital technology, nature and local contexts, he creates object-based works that recycle found images, objects and artistic styles from digital and local sources.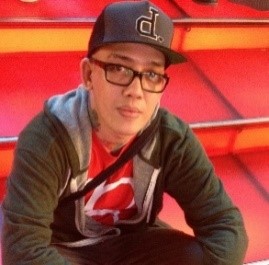 Bembol Dela Cruz was born in 1976 in the Philippines where he currently lives and works. He graduated with a Bachelor of Fine Arts majoring in Painting from the College of Fine Arts, University of the Philippines, Quezon City in 2002. He has been the recipient of many awards including in 2011 when he won the 8th Ateneo Art Awards: Anatomy of Autonomy for exhibit "House Blends, with residency grants. He also completed residencies at Art OMI International Artists Residency. Ghent, New York, USA in 2012 and The Creative Campus, Liverpool Hope University. Liverpool, United Kingdom, to name a few. His achievements include not only Cruz's participation in several group exhibitions in the Philippines and Singapore, but also participation in exhibitions in New York, Los Angeles and New Jersey in the USA. Cruz has also held several international solo exhibitions including a feature at the 2014 Art Basel fair.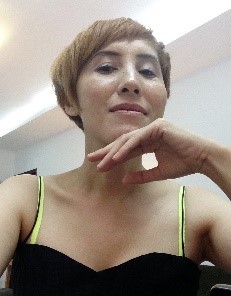 Tiffany Chung is one of Vietnam's most respected and internationally active contemporary artists. She is noted for her cartographic drawings, sculptures, videos, photographs, and theater performances that examine conflict, displacement, migration, urban progress and transformation in relation to history and cultural memory. Chung's work studies the geographical shifts in countries that were traumatized by war, human destruction or natural disaster. Her map drawings layer different periods in the history of devastated topographies, reflecting the impossibility of accurately creating cartographic representations of most places. Her maps interweave historical and geologic events, spatial and sociopolitical changes with future predictions, revealing cartography as a discipline that draws on the realms of perception and fantasy as much as geography.
Boon Hui Tan is Vice President for Global Arts and Cultural Programs, and Director, Asia Society Museum, NY, where he leads the organisation's global arts and cultural activities spanning visual arts, performing arts and film. As museum director, he oversees Asia Society Museum's acclaimed exhibition programmes and collections, including the Mr. and Mrs. John D. Rockefeller 3rd Collection of Traditional Asian Art and the Contemporary Art Collection of photography and new media works by Asian and Asian American artists. Prior to this, he was Assistant Chief Executive (Museum & Programs) at the National Heritage Board (NHB) in Singapore overseeing exhibitions, programmes and outreach events across the Board's museums, institutions and divisions. In 2015, he was Artistic Director for Singapour en France, le Festival, the largest multidisciplinary presentation of contemporary culture from Singapore and Southeast Asia in France. As a curator and programmer, his research and writing interests focuses on the contemporary artistic expressions of Southeast Asia and Asia and the remaking of traditions among artists of today. Tan is a founding board member of the International Biennial Association.

 
Event Details
12 a.m. - 1 p.m.

Central Harbourfront Event Space, 9 Lung Wo Road
Free Admission with any Art Central ticket; Registration not required.