China at the Core of the Global Economy: Opportunities & Challenges
VIEW EVENT DETAILS
Extended Luncheon Discussion Co-Presented Lingnan University with: Jagdish Bhagwati, Columbia University; Laura Cha, China Securities Regulatory Commission (former); Lawrence Lau, CIC International (HK); James Mirrlees, Nobel Economist; Jesus Seade, Lingnan University (moderator)
Registration at 11:45am, Address and Luncheon at 12:00pm, Close at 2:15pm
As China's economy continues to slow, concerns continue for one of the world's major engines of growth. China's National Bureau of Statistics has recorded GDP falling to 7.4 percent year-on-year in Q3, down from 7.6 percent in Q2. Yet Premier Wen Jiabao has expressed confidence that the country would attain the 7.5 percent target laid out earlier this year, and stated that economic growth is stabilizing. What are the prospects for the world's second largest economy? How will this affect global growth? Has China's slowdown bottomed out? Will Beijing take action to further boost the economy in the face of slowing growth?
*With opening address by Mr. John Tsang, Financial Secretary, Hong Kong SAR
Professor Jagdish Bhagwati is University Professor at Columbia University.Prof. Bhagwati is also a Senior Fellow in International Economics at the Council on Foreign Relations. He has been Economic Policy Adviser to the Director General of GATT (General Agreement on Tariffs and Trade), Special Adviser to the UN on Globalization, and External Adviser to the WTO.
Sir James Mirrlees won the 1996 Nobel Prize for economics. He is Distinguished Professor-at-Large and Master of Morningside College at the Chinese University of Hong Kong (CUHK) and Emeritus Professor of Political Economy at the University of Cambridge. Professor Mirrlees has also been an adviser to the Chinese and British governments.
Professor Lawrence Lau is Ralph and Claire Landau Professor of Economics at CUHK. During his career in academia, he was Vice Chancellor of CUHK and economics professor at Stanford University. Prof. Lau is Chairman of CIC International (Hong Kong) and a member of the 11th National Committee of the Chinese People's Political Consultative Conference.
Laura Cha has extensive experience in the financial and securities sector, and has served in key posts in Hong Kong and the Central Government's securities regulatory bodies including as former Vice Chairman of the International Advisory Council of the China Securities Regulatory Commission. Mrs Cha is a Hong Kong Deputy to China's National People's Congress and an executive councilor in Hong Kong.
Jesus Seade is Vice President and Chair Professor of Economics at Lingnan University. Prof. Seade straddles academia and policy. From Warwick University, he became Mexico's Ambassador to GATT, founding Deputy Director-General of WTO and Senior Advisor at IMF. He graduated from UNAM (Mexico), and received his DPhil from Oxford University.
Co-Presented with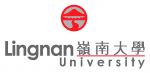 Event Details
11:45 a.m. - 2:15 p.m.
9 Justice Drive, Admiralty, Hong Kong
Buy Tickets
HK$490 Asia Society members/ Friends of Lingnan University/ Full-time students; HK$590 Non-members
20121116T114500 20121116T141500 Asia/Hong_Kong Asia Society: China at the Core of the Global Economy: Opportunities & Challenges What are the prospects for world's second largest economy?

For event details visit https://asiasociety.org/hong-kong/events/china-core-global-economy-opportunities-challenges 9 Justice Drive, Admiralty, Hong Kong
---