Caravaggio and the Science of Light
VIEW EVENT DETAILS
The Hong Kong Jockey Club Presents: Light and Shadows – Caravaggio • The Italian Baroque Master Programs
Evening Presentation
Registration at 6.15 pm
Presentation at 6.30 pm
Closes at 8.00 pm
Here is the revelation of the mystery of this painter, Michelangelo Merisi, called Caravaggio, whose practice is renowned for having skipped the stage of meticulous drawing and whose composition has such a photographic snapshot, in respect to the previous mannerist artists. His passion for the optical phenomena dated back to his early years in the Lombard-Venetian territory, an area particularly sensitive to these studies, with the glass production at Murano. However it was during his sojourn at Cardinal Francesco Maria del Monte's house that his intellectual interest found the right place for development, also in connection to Galileo. His optical systems followed, step by step, the development of the Optic and Catoptric systems used to improve the telescopes. Dr. Roberta Lapucci's most recent research proposes not only the use of optical devices for the projection such as lenses and mirrors, but also of a proto-photographic system for the execution of Caravaggio's artworks using photo sensitive and photo luminescent materials.
Dr. Roberta Lapucci is currently the Conservation Department Head in Studio Art Centers International Florence (SACI). Laurea in Art History with Highest Honors, University of Florence; Dottorato di Ricerca, Art History, University of Rome, Florence, Parma, her PhD dissertation was on the "Technique of Caravaggio: Materials and Methods." Dr. Lapucci co-directed the Caravaggio exhibitions held at the Palazzo Pitti in Florence and the Palazzo Ruspoli in Rome. She has apprenticed with Florentine restorers, worked in private studios since 1975, established an archive of technical documentation and photographs of Caravaggio's masterpieces at the Roberto Longhi Foundation in Florence; conducted computer research at the Scuola Normale Superiore in Pisa predisposing computerized programs to file documents or artworks for the Italian museums. Since 1986, she has been teaching Conservation, Artistic Techniques and Diagnostics in specialization courses for post-graduates at the University of Florence in the chemistry and art history departments. For the Soprintendenza dei Beni Artistici of Florence, she has catalogued and restored works of art belonging to Florentine museums, and churches. She has written articles for exhibition catalogs, art history magazines, and critical reviews, and is the author of a book entitled Caravaggio and Optics, published in 2005. In 2007, she was awarded the Gold Cross of the Knights of Malta at the Nunnery of St. Ursula at Valletta.
*Please click here to return to the educational programs page. 
| | |
| --- | --- |
| Co-organizers | Exclusive sponsor |
| | |
Supporting organizations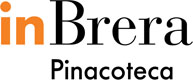 Event Details
6:30 - 8 p.m.
9 Justice Drive, Admiralty, Hong Kong
Buy Tickets
Free admission; Online Registration Required
20140417T183000 20140417T200000 Asia/Hong_Kong Asia Society: Caravaggio and the Science of Light Dr. Roberta Lapucci's most recent research proposes a proto-photographic system for the execution of Caravaggio's artworks.

For event details visit https://asiasociety.org/hong-kong/events/caravaggio-and-science-light 9 Justice Drive, Admiralty, Hong Kong
---