Boom Country? The New Wave of Indian Enterprise
VIEW EVENT DETAILS
Evening Discussion
Registration 5:00pm
Discussion 5:30pm
Networking Reception 7:30pm
Close 8:00pm
---
In Boom Country? The New Wave of Indian Enterprise, Alan Rosling asserts that something new and exciting is developing in early-stage business in India that will help transform the economy. Based on interviews with more than 100 of India's leading entrepreneurs, investors and business leaders, the author's deep involvement with Indian business over many years have enabled him to weave many inspiring stories into a critical yet profoundly optimistic analysis of business in India. Join the discussion with a group of young entrepreneurs from India moderated by Alan Rosling.
---

Amuleek Singh Bijral is CEO and co-founder of Chai Point, which is revolutionizing the way chai (tea) is consumed in India. Beginning with its first store in 2010, Chai Point has rapidly grown and now sells over 300,000 cups of tea every day. Before starting Mountain Trail Foods Private Limited (Chai Point is a brand under it), he was the country manager for RSA, an information security company. He is a graduate of Thapar University, Punjab and received his MBA from Harvard Business School.
---

Akanksha Hazari is founder and CEO of m.Paani, which connects brands directly to mass-market consumers and unorganized retail with India's first and only data, loyalty, and marketing platform. The proprietary data enables the company to deliver intelligence to its partners. She is the winner of the Vital Voices Global Leadership Economic Empowerment Award 2016 and Google India Rising Star Award 2014, among others. She is a graduate of Princeton University and the University of Cambridge.
---

Zhou Li is assistant dean at Cheung Kong Graduate School of Business (CKGSB), primarily responsible for the school's global programs and operations. He is also in charge of more than 10 research centers, including the Humanities and Business Ethics Center, China and the World Economic Center, the Knowledge Center and Case Center. He serves as chief editor for CKGSB Knowledge, the school's English-language China business magazine. Mr. Zhou graduated from Renmin University and has an MBA from McGill University.
---

Karthik Reddy is co-founder and managing partner of Blume Ventures, one of India's leading early stage venture funds. At Blume, he has led the majority of the investments and advises and serves on the boards of some of the investments. Mr. Reddy's stints at American Express, Reuters Instinet, and Bennett Coleman have given him experience in the U.S. and India in Financial Markets, Technology, and Media. He is an alumnus of IIT (Roorkee), IIM (Bangalore) and University of Pennsylvania's Wharton School.
---

Alan Rosling is an entrepreneur and strategic advisor with a deep engagement with India over the past 35 years. He co-founded Kiran Energy after leaving the Tata Group, where he was the first non-Indian Executive Director of Tata Sons, charged with the internationalization of the group. He served for three years as Special Advisor to the British prime minister in the Policy Unit and was awarded a CBE in 2014. Mr. Rosling was educated at the University of Cambridge and Harvard Business School.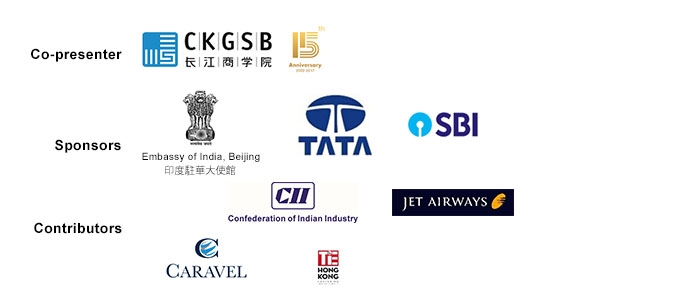 Event Details
Cheung Kong Graduate School of Business, Classroom 9-10, 20/F Oriental Plaza, Tower E2, 1 East Chang An Ave, Beijing, China
Register Now
Free admission; Registration Required

Add to Calendar
20171123T093000
20171123T120000
UTC
Asia Society: Boom Country? The New Wave of Indian Enterprise
Cheung Kong Graduate School of Business, Classroom 9-10, 20/F Oriental Plaza, Tower E2, 1 East Chang An Ave, Beijing, China
---