Bats and other Urban Wildlife in Hong Kong
VIEW EVENT DETAILS
Bat Cave: Treasures of the Day and Creatures of the Night Educational Offerings
Evening Presentation with Mr Paul Leader, Director of AEC Ltd.
Registration 6:45pm;
Lecture 7:00pm;
Close 8:00pm
Free admission. Online registration required.
*Conducted in English
Bat Cave: Treasures of the Day and Creatures of the Night is an exhibition that for the first time connects the outdoor fruit bats at the site of the Asia Society Hong Kong Center with traditional Chinese art incorporating "bat" motifs, inside the Chantal Miller Gallery.

 
The site of the Asia Society Hong Kong Center is well known for its successful conservation, restoration, and adaptive re-use of a group of former British military facilities built in the mid-19th and early 20th century. However, not many know that the architecture of the site is the result of a meticulous design to carefully blend it in with its natural surroundings. The Fruit Bats Bridge that connects the Entry Pavilion to the Heritage Compound is designed in a unique elbow-shape to skirt around a cluster of trees that houses a small population of fruit bats, a protected species in Hong Kong.

 
In this lecture, Paul Leader, who led the study on the bats natural habitat at the site of the Asia Society Hong Kong Center when the conservation project was underway, will discuss the significance of bats and other urban wildlife in Hong Kong's ecological system. Besides this, he will pinpoint the ecological habitats on site at the center and share stories on how the design of the site evolved to preserve such natural habitats during the redevelopment.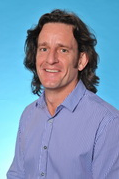 Paul Leader is a Director of AEC Ltd. Hong Kong's largest Ecological Consultancy company. Whilst Paul has a wide interest in ecology he is primarily a bird specialist and has travelled widely in Asia undertaking ornithological research. In his professional life he is involved with Ecological Impact Assessment, wetland design and management, and ecological monitoring. He has worked on numerous EIAs and a number of wetland design and implementation projects here in Hong Kong. He has a particular interest in urban wildlife and in increasing the ecological value of urban green spaces in Hong Kong.

 
Paul is currently a member of the World Wide Fund for Nature (WWF) Mai Po Nature Reserve Management Committee, a member of the Hong Kong Bird Watching Society Records Committee and the Status and Trend and Red List Focus Group which is advising Hong Kong Government on the development of a Biodiversity Strategy and Action Plan under the Convention on Biological Diversity.

Event Details
6:45 - 8 p.m.

Asia Society Hong Kong Center, 9 Justice Drive, Admiralty, Hong Kong
Register Now
Free admission. Online registration required.
20151208T184500 20151208T200000 America/New_York Asia Society: Bats and other Urban Wildlife in Hong Kong

For event details visit https://asiasociety.org/hong-kong/events/bats-and-other-urban-wildlife-hong-kong Asia Society Hong Kong Center, 9 Justice Drive, Admiralty, Hong Kong