Avant-garde Art in the 1960s: Hon Chi-fun and His Contemporaries 60年代的前衛藝術:韓志勳與他的當代藝術家
VIEW EVENT DETAILS
Evening conversation with author Mr. Quanan Shum, Ms. Choi Yan-chi, and Dr. Louis Ho, moderated by Tang Siu Wa │岑崑南(崑南先生),蔡仞姿女士,何建宗博士及鄧小樺的晚間座談會
Registration 登記 6:45pm
Dialogue 簡報 7:00pm
Close 結束 8:00pm
---
In the 1960s, many Hong Kong artists began working against notions of 'Eastern' and 'Western' in their works. They combined their training in traditional Chinese painting and philosophy, as well as Euro-American inspired artistic expression, to initiate a new visual language of abstraction. 
In this evening program, author Mr. Shum Quanan, Ms. Choi Yan-chi, and Dr. Louis Ho will discuss the approaches of Hong Kong avant-garde art artists in the 60s, such as Hon Chi-fun. They will also discuss the emotion and passion, literature, and philosophy in his works, particularly the presence of light in Hon Chi-fun's art. This talk will be moderated by the writer Tang Siu Wa.
 
在20世紀60年代,許多香港藝術家開始在作品中顛覆"東方"和"西方"的藝術概念。他們結合中國傳統繪畫及畫法藝術的修養,融和歐美藝術的創作概念,以意想不到的形式和物料法,創造出一種全新的抽象視覺語言。這些作品不僅表現中西文化在香港的融匯交流,還有不同藝術運動和哲學思想的結合和再發展。 
這次的晚間座談會中,作家岑崑南(崑南先生),蔡仞姿女土,何建宗博士將討論60年代香港前衛藝術家,包括韓志勳的藝行取向。他們還會從感性,文學和哲學角度,分析"光"在韓志勳的作品中的作用。是次座談會將由作家鄧小樺女士主持。
*In Cantonese with English interpretation | *此簡報會以粵語進行,設有英文即時傳譯。
---

Born in 1935, Mr. Quanan Shum graduated from Wah Yan College, Hong Kong. He has founded and edited many publications, including "Hong Kong Youth Weekly" and "New Weekly". In 1955, he won the first place in the Hong Kong Broadcasting Competition hosted by the United Nations Association of Hong Kong and later founded the Modern Literature and Art Association. Shum also worked for various newspapers in the 50s and 60s, including China-Spain Daily, Oriental Daily, and Economic Daily. Over the years, Shum has authored many publications on poems and novels. In 2015, his collection of short stories "Mong Kok Memory Stick" won the Hong Kong Literature Biennial Award. Shum was also won a Artist of the Year Award (Literary Arts) in 2017. 
崑南先生,原名岑崑南,1935年生。畢業於香港華仁書院。他創辦及編輯《香港青年週報》、《新週報》等數種報刊。 1955年,他在香港聯合國協會主辦的香港廣播比賽中獲得第一名,後來成立了香港現代文學藝術協會。崑南在50年代和60年於西班牙日報,東方日報和經濟日報等多份報章任職。多年來,崑南出版多本詩歌及小說版物。他的短篇小說集《旺角記憶條》在2015年獲得香港文學雙年獎。他於 2017年獲得年度藝術家獎(文學藝術)。
Dr. Louis Ho is Research Assistant Professor of Humanities and Creative Writing at Hong Kong Baptist University. Beyond the university, he has continued to participate in various arts and cultural organizations by serving as vice-chairman and curatorial panellist of 1a Space, 藝發局3年資助計劃ADC-3-year-granted local art organization, and committee vice-chairman of Renaissance Foundation Hong Kong, and committee member of the House of Hong Kong Literature. His research interests include aesthetics and art theory, cultural policy studies, cultural and creative industries, art and social innovation, and popular culture.    
何建宗博士是香港浸會大學人文與創意寫作研究助理教授。何博士亦參與各種藝術和文化組織工作,當中有1a Space及藝發局3年資助計劃的副主席和策展小組成員,香港萬麗基金會委員會副主席,及香港文學院委員會成員。他的研究興趣包括美學和藝術理論,文化政策研究,文化和創意產業,藝術和社會創新以及流行文化。
 

Choi Yan-chi is an artist and educator from Hong Kong. She exhibited at the First Asia Pacific Triennial, has held solo exhibitions at Haus der Kulturen der Welt, Berlin, Para Site, Hong Kong, and the Hong Kong Arts Centre. Choi is a recipient of a Canada Council Artist Grant, an Asian Cultural Council Fellowship (1990) and an award from the Hong Kong Secretary of Home Affairs' Commendation Scheme 2010-11. She is also the co-founder of the contemporary art organisation 1a Space, one of Hong Kong's oldest non-profit art organisations. Her work is in the collections of the Hong Kong Museum of Art, the Hong Kong Heritage Museum and the New Hall Art Collection at the University of Cambridge. Choi holds an MFA from the School of the Art Institute of Chicago, and has served as an Assistant Professor at the Academy of Visual Arts, Hong Kong Baptist University. 

蔡仞姿是香港的藝術家和教育家。她曾於第一屆亞太三年展出作品,並其後於柏林世界藝術館、Para Site藝術空間,和香港藝術中心舉行個展。她亦獲得多個不同獎學金,包括加拿大議會藝術家撥款,亞洲文化協會獎助(1990年),和於2011年獲民政事務局局長嘉許獎。她的作品現正收藏於香港藝術館,香港文化博物館及劍橋大學新館藝術收藏館。蔡仞姿擁有芝加哥藝術學院的藝術碩士學位,並曾在香港浸會大學視覺藝術學院擔任助理教授。
 

Tang Siu Wa is an author and cultural commentator who has published several collections of poems and essays. She is one of the founding member of the literary magazine "Fleurs des lettres", and she has curated numbers of exhibition, such as all previous Hong Kong literary Seasons, Oi! "Sparkle! Room for a Book", and etc. Currently, she is the chief curator of the House of Hong Kong Literature, the editor-in-chief of the literary platform "P-articles", and the broadcaster of RTHK "Literature Night", and she also teaches creative writing at various Hong Kong institutions.  

鄧小樺,香港作家、文化評論人。著有詩集、散文集數種。文學雜誌《字花》發起人之一,近年策劃展覽包括歷屆香港文學季之文學X視藝展覽,油街實現「火花!只是看書」展覽等。現為香港文學館總策展人,文學平台「虛詞」、《無形》總編輯,港台電視節目「文學放得開」主持,並在大專院校中兼職任教閱讀及創作科目。
---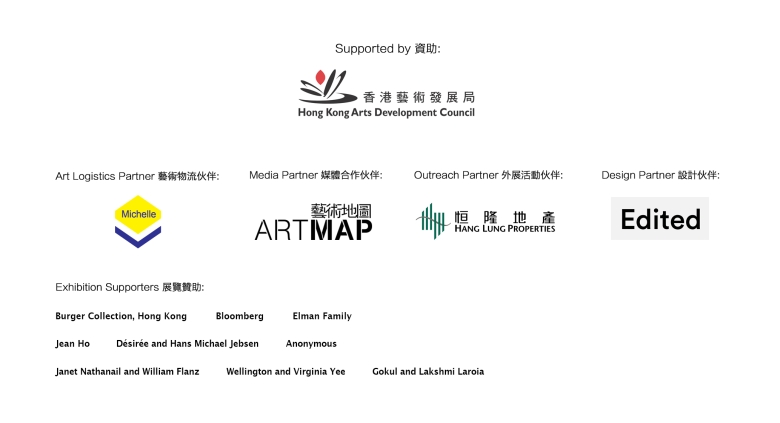 Event Details
6:45 - 8 p.m.
Asia Society Hong Kong Center, 9 Justice Drive, Admiralty
亞洲協會香港中心,香港金鐘正義道九號
Register Now
Free admission; Online registration required | 免費入場 。需於網上登記。

Add to Calendar
20190314T104500
20190314T120000
UTC
Asia Society: Avant-garde Art in the 1960s: Hon Chi-fun and His Contemporaries 60年代的前衛藝術:韓志勳與他的當代藝術家
Asia Society Hong Kong Center, 9 Justice Drive, Admiralty 亞洲協會香港中心,香港金鐘正義道九號
---