Asia Society x Festive Korea: Independent Korean Films
VIEW EVENT DETAILS
Asia Society Hong Kong Center is partnering with the Consulate General of the Republic of Korea in Hong Kong to present two independent Korean films for Korea Festive 2017. On Saturday, October 7, join the screening of My Love, Don't Cross That River, a documentary about an old couple who reside in a quiet and pastoral region of South Korea and follow many traditional features of Korean culture, from cooking to wearing. On Sunday, October 8, watch the South Korean musical comedy horror film, Midnight Ballad for Ghost Theater, which features countless Korean show tunes.
---
My Love, Don't Cross That River
Saturday, October 7, 2017
Registration 2:45pm
Screening 3:00pm
(2014 / Dir. Jim Mo-young / 86 minutes / Korean with English subtitles)
There live a couple known as the "100-year-old lovebirds." Like characters in a fairy tale, the husband is as strong as a woodman, and the wife is full of charm like a princess. They dearly love each other, wear traditional Korean clothes all the time, and still fall asleep hand in hand. However, death quietly sits between them like a thief. This film starts from this moment and follows the couple until the last moments of their 76-year marriage.
---
Midnight Ballad For Ghost Theater
Sunday, October 8, 2017
Registration 2:45pm
Screening 3:00pm
(2006 / Dir. Jeon Kye-soo / 120 minutes / Korean with English subtitles)
So-dan is a girl bored with her tedious life, but she manages to find some distraction in the run-down Three Corners Theater. Initially, she goes into the building as a way of finding her grandmother, who is said to have gone into the theater and never came out. She simply vanished. During the day there are few spectators at the theater, but once night falls, ghosts stage a cabaret at Three Corners Theater. In this grotesque and eerie place, So-dan has an uncanny experience — one that engages the senses and disregards the passage of time…
Co-presented with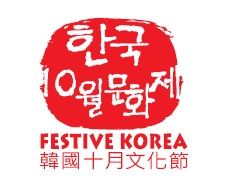 Click here for more upcoming events
Event Details
Sat 07 Oct 2017 - Sun 08 Oct 2017
Asia Society Hong Kong Center, 9 Justice Drive, Admiralty
Register Now
Free admission, online registration required

Add to Calendar
20171007T070000
20171008T090000
UTC
Asia Society: Asia Society x Festive Korea: Independent Korean Films
Asia Society Hong Kong Center, 9 Justice Drive, Admiralty
---